Guitarist/composer Ramiro Marziani is taking the NYC music scene by storm using his international style influenced by a love for culture. The Argentinian-born musician has recently released his newest EP, Sep '20: From a Living Room in Brooklyn, on Friday, August 13.
Marziani is a young, worldly guitarist based in Brooklyn, New York City. He has previously performed at venues across New York and Europe, from NYC's Sony Hall, to Le Bal Blomet in Paris and Prague's Jazz Dock. He has also made appearances at Austin, Texas' SXSW festival, California WorldFest, and was even featured in a Polynesian string-inspired NPR Tiny Desk Concert with ukulele virtuoso Taimane.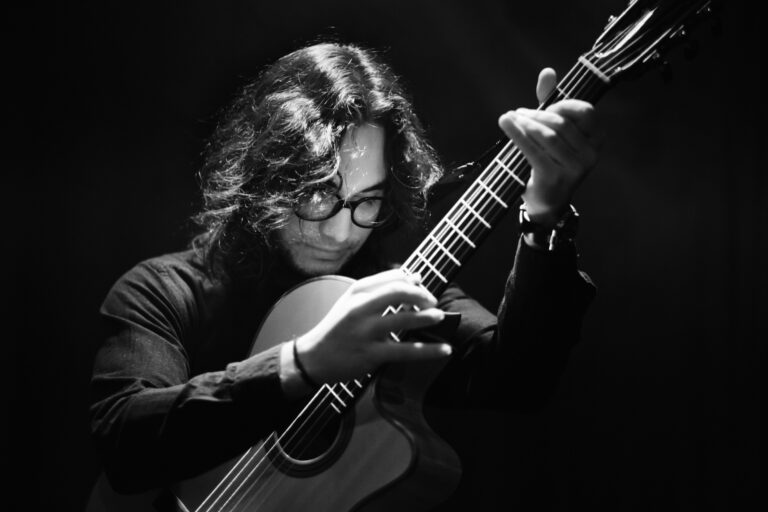 Music played an important role in Marziani's life since the beginning. Marziani notes that his family's influence inspired him to take up guitar, due part from Argentinian musical culture. After gravitating towards the guitar from a young age, he began taking the instrument seriously at 11 years old.
Old Spanish guitars were always sitting around my family home growing up, I had an intense curiosity to pick it up and start playing.

Ramiro Marziani
Marziani's earliest inspiration was 80's rock band Asia, after attending a concert of theirs with his father. The revolutionary rockers opened a new door for Marziani to explore endless genres of music, fueling his passion for all forms of musical expression. He enrolled in professional lessons, studying traditional Spanish guitar as well as rock and other genres as he got into his mid-teens.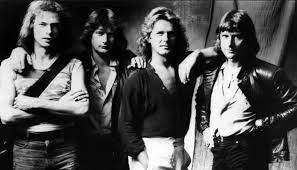 When you're young, you have an aesthetic ferocity to try an instrument. How it sounds, how it looks, what it does. For me, it was the guitar, and the Asia concert made me think "yeah, I'm doing this."

Ramiro Marziani
His musical training continued into attending Berklee College of Music which sealed his future as a professional guitarist. After graduating from Berklee, Marziani moved to Brooklyn in search of bigger and better things. He uses New York as a headquarters for music production and performance in-between travels while he continues on his journey as a blossoming international artist.
NYC as a culture capital is very romantic to me, it's filled with amazing musical talent and has provided me with inspiration that I had not found anywhere else.

Ramiro Marziani
Travel is apart of the magic for Marziani, allowing him to indulge in his love for discovering new forms of music. His style is self-described as "putting together techniques from everywhere" to create something truly unique; the exchange of knowledge and culture seems to make music so enticing for Marziani.
It's the fact that I'm not a tourist, and I have immediate access to meeting and learning from the people of any place I visit, the people that come to your shows. This is the biggest prize for a musician like myself.

Ramiro Marziani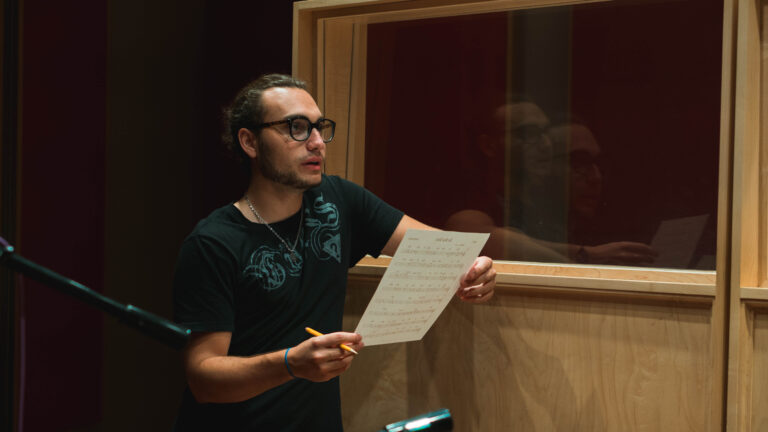 Marziani's professional studies have guided him to an intuitive way of music-making, comparable to an orchestral composer. His process of creating is much less focused on just throwing things out and seeing what sticks. Instead, he takes an intentional approach, focusing in on the conditions behind the creation of an album. This unique approach to musical artistry allows for a freeform fluidity between genres to properly fit the music's intended role.
I strive to create an environment of composition with my music that leads into intentional improvisation and collaboration. I want to make things feel purposeful, no matter the genre.

Ramiro Marziani
Marziani released another EP, a meditation music guitar album titled Cielito Blue, in July 2020. Cielito Blue is a short 20-minute album of eight solo guitar songs, written with a service mindset rather than a purely artistic goal. Produced in the beginning of the COVID-19 pandemic, its purpose is to allow oneself to re-connect with the present, by quieting the mind through meditation, stretching, yoga or daily tasks.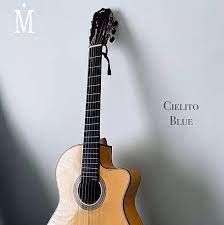 Marziani's newest EP, Sep '20: From A Living Room in Brooklyn marks his return to the sound of high energy rock n' roll guitar and extended jazz improvisation. The meditative period of Cielito Blue, is greatly juxtaposed by this new project, as Sep '20 marks a return to normalcy.
Sep '20: From a Living Room in Brooklyn, was recorded shortly after Cielito Blue, but was kept on the back burner while Marziani worked on other projects. It represents a fusion of cultures through collaborations with musicians from Brazil, Indonesia and Argentina. Best described as "jazz and American folk with a little rock n' roll sugar," be sure to expect some unique yet enchanting guitar rhythms.
Now is the right time to release Sep '20, as it marks the moment in time when it was recorded, but allows us to celebrate that things are beginning to open up again.

Ramiro Marziani
Marziani looks to recreate a banjo-like sound through the electric guitar with first track, "Celtic Dreams." "El Rio," the second track, is a slower ballad where Argentine folk and country influence become present. The third and final song on the EP is titled "Oliver Oil", which floats across dreamy Brazilian rhythms.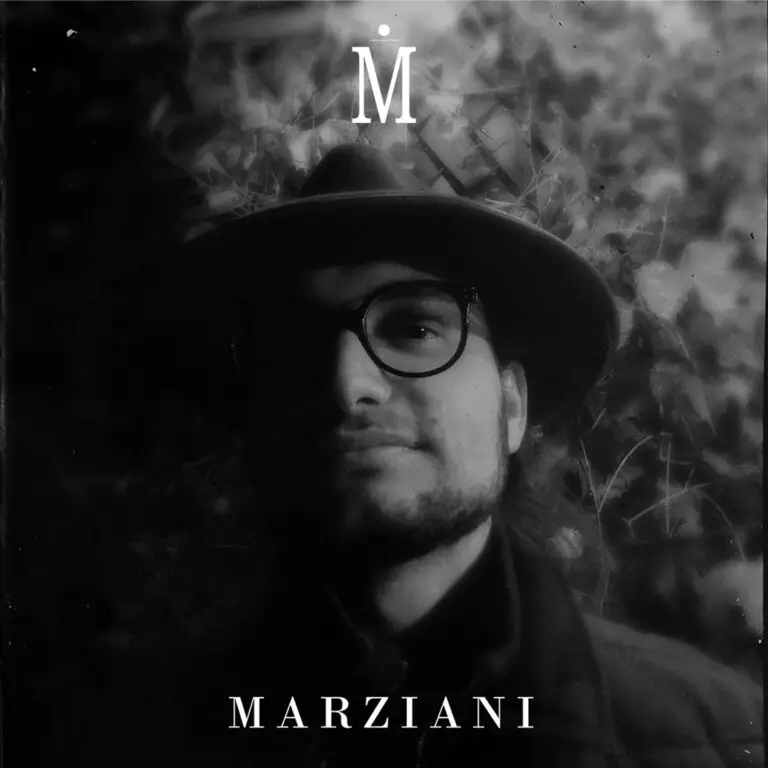 Other than creating and traveling, Marziani can be found teaching aspiring musicians of all ages as well as sharing various jam sessions and musical covers on Youtube. From just scrolling down his posts, ranging from Clapton to AC/DC and everything in-between, his musical ambiguity is clear.
Sep '20: From A Living Room in Brooklyn is available now on all major streaming platforms. Stay up to date with all things Ramiro Marziani through his Instagram and website.