Don Everly, the remaining half of the iconic Everly Brothers, has passed away at the age of 84. Together with his brother Phil, The Everly Brothers helped revolutionize and form the early sounds of the rock and roll movement that would engulf America. Their distinguished harmonies accompanied with elements of country music would go on to influence an entire generation of fellow musicians, enabling them to be one of the first artists to be inaugurated in the Rock & Roll Hall of Fame, alongside Elvis Presley, Chuck Berry, Little Richard, Buddy Holly and Jerry Lee Lewis in 1986. Phil Everly later passed on in 2014 at the age of 74.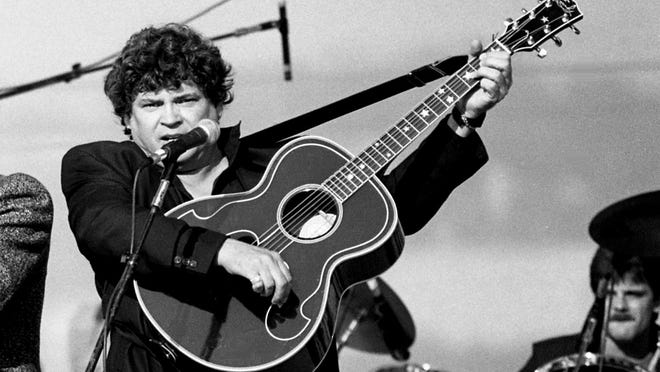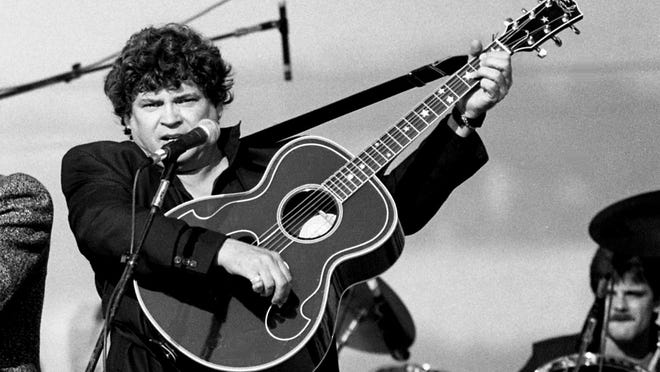 Issac Donald "Don" Everly was born on February 1, 1937, about two years before his brother Phillip. They spent most of their childhood in Shenandoah, Iowa, raised by musically-inclined parents who performed country music throughout the South and Midwest before moving to Iowa. Their father Ike hosted a show on local Iowa radio, first singing with with his wife Margaret, and later "Little Donnie" and "Baby Boy Phil" joined them as the Everly Family. The family would later relocate to Knoxville, Tennessee. Here, the brothers would find work on Cas Walker's Farm and Home Hour, a regional radio and TV variety program. They managed to catch the eye of Chet Atkins, who managed RCA Victor Studios in Nashville and was also a family friend. Atkins was somehow able to get the brothers a recording deal with Columbia Records in 1956. However, the lone single "Keep a-Lovin Me," which Don wrote and composed ,flopped and the Everlys were quickly dropped by the label.
Again with the help of Atkins, they were later hired by Acuff-Rose music publishers in Nashville, but strictly as songwriters. However, this connection helped finally launch their career as they were soon introduced to a Cadence Records label that was looking for recording artists. At Cadence, they were presented with a song that had been rejected by dozens of other artists previously. But the Everly Brothers would record it in February of 1957, and their lives would never be the same again. "Bye, Bye Love" reached No. 2 on the pop charts, fighting with Elvis for radio airplay, and also reached No. 1 on the country and No. 5 on the R&B charts.
Their follow up to "Love" was somehow even more successful, with "Wake Up Little Susie" topping both the pop and country charts just a few months later. Both songs, and many of their other hits like "All I Have To Do Is Dream" and "Bird Dog," were all written by the husband-and-wife Nashville writing team of Boudeleaux and Felice Bryant that Cadence Records employed. Their early hits helped them land an opening spot for Buddy Holly and the Crickets for tours in the late '50s. Their innovative "countrified" rock style and distinct harmonies would begin to plant the seeds of influence for some of the greatest bands of the latter half of the 20th century. The Beatles once referred to themselves as the "British Everly Brothers" in their nascent days and Simon and Garfunkel have readily admitted to them being the driving influence behind their collaboration.
Phil and Don were the most beautiful sounding duo I ever heard. Both voices pristine and soulful. The Everlys were there at the crossroads of country and R&B. They witnessed and were part of the birth of rock and roll.

Paul Simon
After three years at Cadence, the Brothers would sign with Warner Bros. Records in 1960. It was here that they recorded their first successful hit that they wrote and composed themselves, "Cathy's Clown." It would go on to sell eight million copies and become the duo's biggest-selling record. It's also the first song ever that Warner Bros. released in the UK. If there's any doubt as to the popularity of this song, it somehow even made its way into a Phish show as the opener for their show at SPAC on 7/2/19.
The Everly Brothers would continue to churn out Top 10 hits in both the US and UK throughout the early '60s like "Walk Right Back," "Crying In The Rain" and "The Price Of Love." In fact, they would average one Top 10 hit on the pop charts every four months from 1957 to 1961. However, royalty disputes would later emerge with Acuff-Rose, to the point where The Everly Brothers would only record songs from other composers/publishers so as not to pay them anything. This also meant they were cut off from working with the Bryants who had written so many of their hits.
Both brothers enlisted in the United States Marine Corps Reserve in 1961. They did resume their career after being discharged from active duty, but their success in the US would begin to dwindle. The Everly Brothers' last US top 10 hit was 1962's "That's Old Fashioned (That's The Way Love Should Be)", a song recorded but unreleased by The Chordettes. Album sales began to dwindle as well. The Everlys' first two albums for Warner Bros. peaked at No. 9 US, but after that, of a dozen more LPs, only one made the top 200: 1965's Beat & Soul. By the end of the 1960s, the Everly Brothers still maintained some success in Canada, the UK and Australia, but returned to their country rock roots with 1968's Roots which was critically acclaimed. But this wasn't enough to keep their contract with Warner Bros. from lapsing after ten years. In 1970, Don Everly released his first unsuccessful solo album. The following year, the brothers would resume touring once more, with Lindsey Buckingham joining them in 1972. But sadly, the brother's relationship also frayed over the years. Their last performance together took place on July 14, 1973 at Knott's Berry Farm in Buena Park, CA with Phil smashing his guitar and walking off stage leaving Don to finish the show by himself while famously remarking, "The Everly Brothers died ten years ago."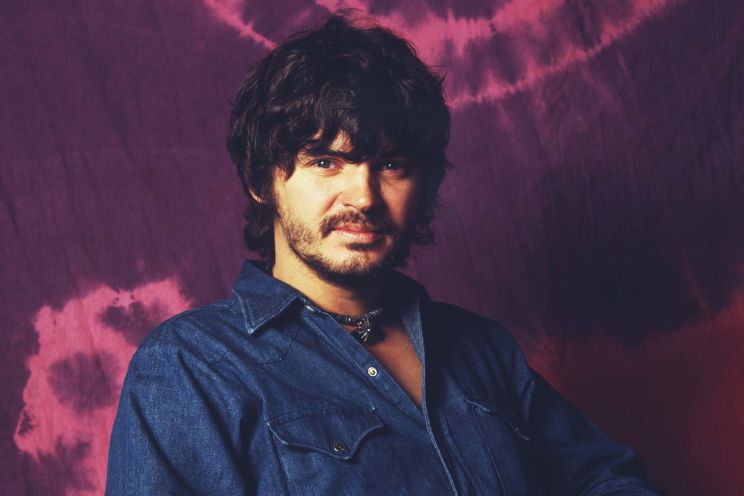 Both brothers would then go on to pursue solo careers, with Don Everly finding some minimal success on the US country charts in the mid- to late-1970s with his band Dead Cowboys, and playing with Albert Lee. He also recorded with Emmylou Harris on her 1979 album Blue Kentucky Girl. But nothing approached the commercial success he had experienced with his brother.
The brothers would later reunite in 1983, with a concert at the Royal Albert Hall in London which was recorded for a live LP and video broadcast on cable television. This helped put them back on the map and included a new album EB '84, produced by Dave Edmunds with its single "On The Wings Of A Nightingale" written by none other than Paul McCartney. It returned The Everly Brothers to both the US and UK pop charts for the first time in more than a decade.
Their last charting hit would be in 1986 with the title track to Born Yesterday. Afterwards, their career consisted of mainly collaborations with other artists. They would go on to provide backing vocal's on Paul Simon's signature solo effort, Graceland. And later, in 2003 and 2004 on Simon and Garfunkel's "Old Friends" reunion tour, they would share the stage again. As a tribute to the Everly Brothers, Simon & Garfunkel opened their own show and had the Everlys come out in the middle of it. At almost all shows, Simon made a point to express how much of an influence the brothers had on his career.