The new Howl In The Hills Festival will be coming to Western New York. The festival was originally supposed to take place on September 4, 2021 but has been postponed until 2022 due to rising COVID-19 cases. The festival will be taking place at the Holland Speedway in Holland, NY and will include multiple acts and activities.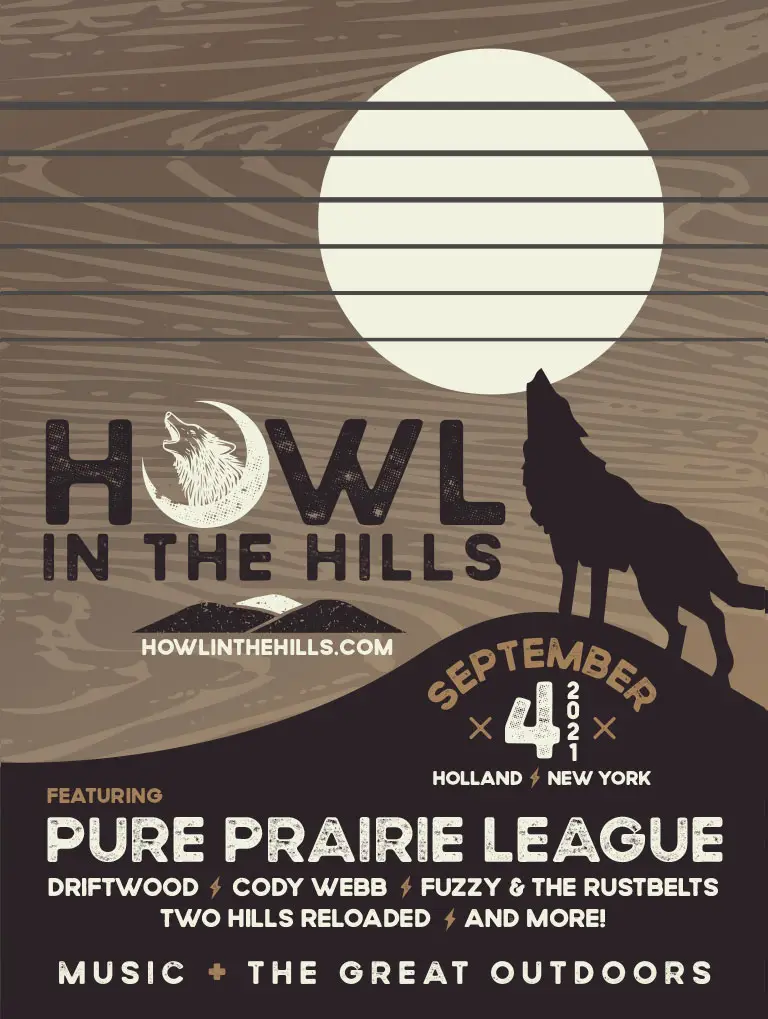 The festival will host a full day of music and outdoor adventure with Pure Prairie League headlining the festivities. The band will be performing many of their iconic hits, including "Aimee." Now in their 5th decade, Pure Prairie League continues to influence the new generation of country rockers, including Keith Urban, Counting Crows, and Wilco. 
The rest of the lineup includes: Driftwood, Cody Webb, Fuzzy and The Rustbelts, and Two Hills Reloaded. The festival will take advantage of its open green space to feature vendors and outdoor recreation activities as well. From axe throwing to wood carving, there will be plenty of activities and entertainment for the whole family at the Howl In The Hills Festival, which will be located at 11586 Holland-Glenwood Road, Holland, NY.
Early-bird tickets are on sale now and start at $45 for a full-day of music and entertainment. There will also be tickets available on the day of the festival but as the day approaches the price will gradually raise with time.  Children under ten do not need a ticket themselves and can get in with an adult who has a ticket. There is also a limited number of VIP tickets available for $85 and includes preferred parking, front-of-stage viewing, and a private VIP lounge. General Admission and VIP Tickets need to be purchased separately. Tickets for the festival can be found here.
For more information on the festival visit their website here.
Updated on August 25, 2021: On August 25, 2021 the owners of the festival announced the festivals postponement until 2022 due to rising COVID-19 case from the delta variant. People that have purchased tickets can hold their tickets for the 2022 Festival or receive a full refund by emailing events@twenty6productions.com.
In a statement from the festival owners, "The enthusiasm and interest in the Howl in the HIlls Festival was fabulous. Fans were really excited about a new, country music themed festival in Western, NY. However, due to the growing concerns and changing rules for large scale events, we have decided to reschedule the festival to the summer of 2022. We thank everyone for their support and look forward to the Howl in the Hills Festival and other music events at the Holland
Speedway in 2022."