Beginning in September 2021, the Park Theater Foundation will begin its flagship series, "The Park Presents," featuring a diverse lineup of national and international musicians from genres including folk, Americana, zydeco, jazz, classical and more.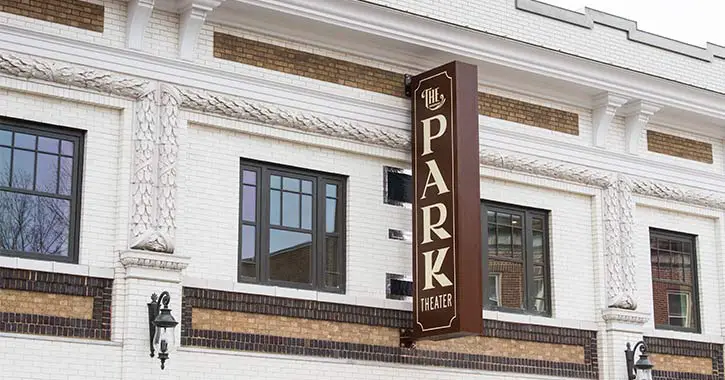 The Park Theater, located in Glens Falls, is known as the "newest premier venue" in the area and has a passion for sharing quality and affordable musical entertainment and educational opportunities. The building was established as a movie theatre in 1911, subsequently closing in 1935. Revived in the mid-2000s, The Park Theater reopened its doors with a new vitality for providing a stage for music and arts performance in 2018.
The Park was shut down for eight months following the COVID-19 pandemic and returned in a small scale to present "Dinner & A Movie: 'A Beautiful Day In The Neighborhood'" in November 2020. "The Park Presents" introduces the full-force comeback of the theater!
We have been hard at work on this schedule and are beyond excited to welcome live music back to our stage and guests to our seats.

Chris Ristau, Excecutive Director
On September 10, guitarist Ariel Posen will be the first to take the stage for "The Park Presents" season. This season will also feature The Gibson Brothers, the Villalobos Brothers, The Small Glories, The Jason Anick Acoustic Trio, and many more.
In addition to music concerts, the 2021/22 season will feature a variety of other programs including "Tribute Band Rewind," "Live & Local," "Comedy After Dark" and "Third Thursday Jazz."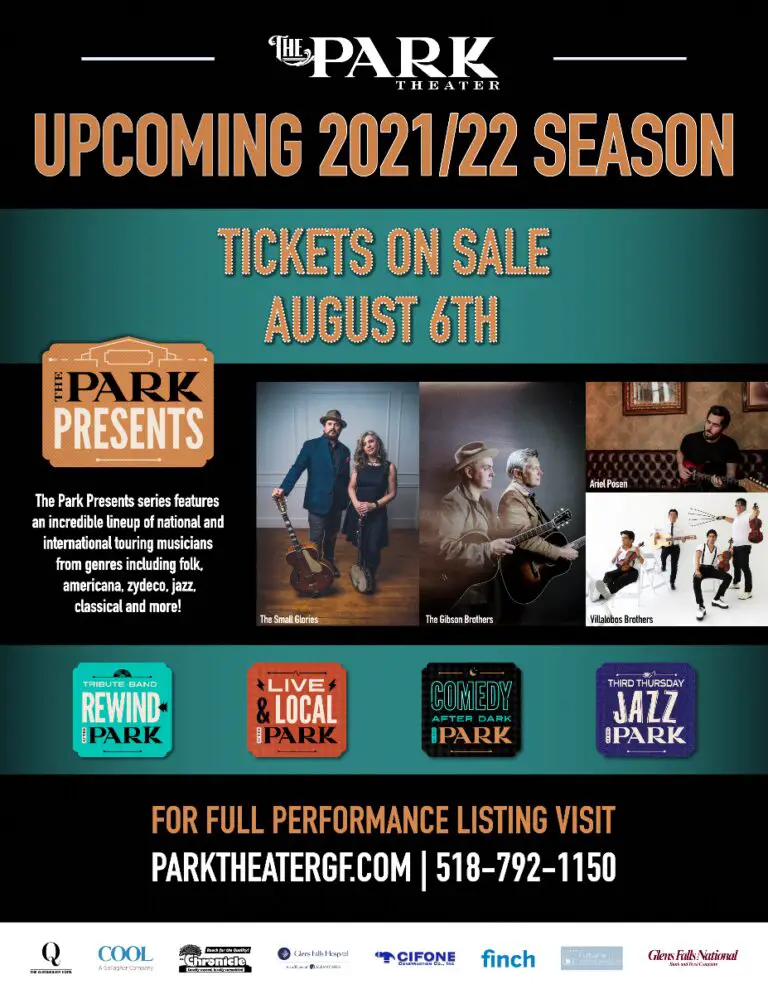 Tickets for the 2021/22 season will be on sale beginning August 6th, 2021. For the full performance listing or to purchase tickets, visit www.parktheatergf.com.
Check out the full schedule below:
August 12 @ 6:30 pm – Summerland Music Society: Chamber Music
September 10 @ 7:00 pm – Ariel Posen (Americana, R&B, Beatles-inspired pop)
September 15 @ 6:30 pm – Rochmon Record Club Listening Party: Crosby, Stills, Nash & Young's "Deja Vu"
September 18 @ 7:00 pm – Jason Anick Acoustic Trio (Bluegrass, Jazz)
October 2 @ 7:00 pm – Misty Mountain Hop (Led Zeppelin Tribute)
October 8 @ 7:00 pm – Cold Chocolate (Americana, Funk, Folk, Bluegrass)
October 22 @ 6:30 pm – Fort Vine (Indie-Folk)
October 27 @ 6:30 pm – Rochmon Record Club Listening Party: The Beatles' "Sgt. Pepper's Lonely Hearts Club Band"
October 29 @ 6:30 pm – The Gibson Brothers (Classic Rock, Country)
November 4 @ 7:30 pm – Billy Wylder (Jazz, Folk)
November 6 @ 7:00 pm – High Noon: A Tribute to Lynyrd Skynyrd and Southern Rock
November 11 @ 7:00 pm – The Small Glories (Americana UK Roots)
November 20 @ 6:30 pm – Villalobos Brothers (Contemporary Mexican Music)
November 30 @ 6:30 pm – Rochmon Record Club Listening Party: Fleetwood Mac's "Rumours"
December 3 @ 7:00 pm – Saints in the City: A Bruce Springsteen Tribute Band
December 10 @ 7:00 pm – Soggy Po Boys (Music of New Orleans)
December 29 @ 6:30 pm – Rochmon Record Club Listening Party: Doobie Brothers' "The Captain and Me"