This summer, Waterhole Music Lounge in Saranac Lake brings back their annual summer series, Party on the Patio, which includes free live music every Thursday night. The shows will be outside the venue on the patio, just in time to watch the beautiful sunset across Saranac Lake.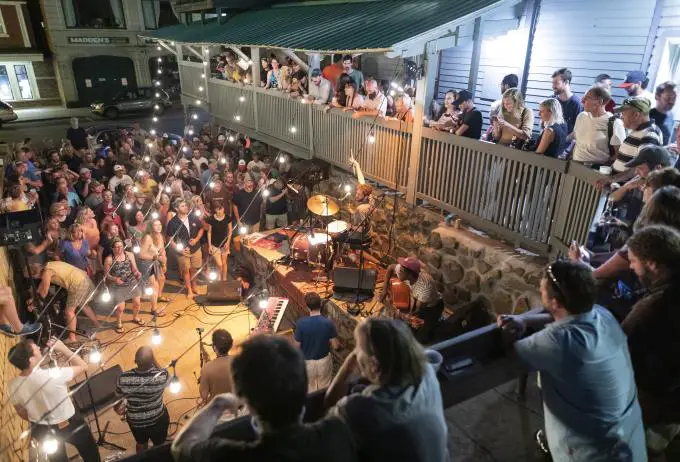 The Waterhole is located on Main Street in Saranac Lake and serves as a spot for locals and tourists to gather together and enjoy all types of music. It is a multi-tiered outdoor patio space that is a staple for residents of the area, allowing people to share great memories with great company. Party on the Patio is one of Waterhole's most beloved events that runs from May to October.
This year, Party on the Patio has an incredibly exciting lineup. Bands such as Organ Fairchild, Chestnut Grove, and Los Elk will perform wonderful sets that you don't want to miss! Shows run every Thursday until October 14th, and every performance will go from 6pm until 10pm.
Party on the Patio 2021 Lineup
7/22 – Organ Fairchild
7/29 – The Old Main
8/5 – Los Blancos
8/12 – Raisinhead
8/19 – Chestnut Grove
8/26 – Barika
9/2 – The Blind Owl Band
9/9 – Los Elk
9/16 – Saints & Liars
9/23 – Billy Wylder
9/30 – The Sideways
10/7 – The Dirty Pennies
10/14 – Last Pop of 2021