On Saturday, July 24th, The Sun Ra Arkestra returned to Capital One City Parks Foundation SummerStage for their fifth stint at the concert series. Still led by Sun Ra himself at the time, the band headlined the festival's first ever concert back in 1986 at the old Central Park Bandshell. After Sun Ra's death in 1993, the band continued on as The Sun Ra Arkestra, remaining quite active under the leadership of Marshall Allen who has been performing with the group since 1958. At 97 years young, Allen and The Arkestra were as tight as ever in Central Park.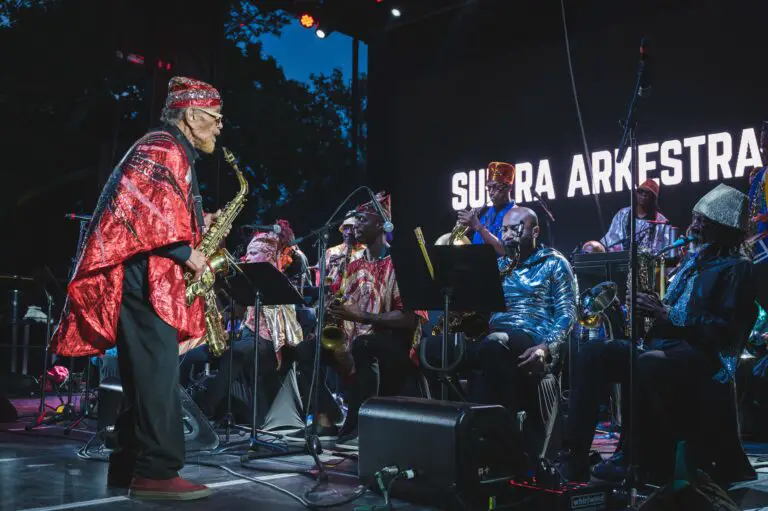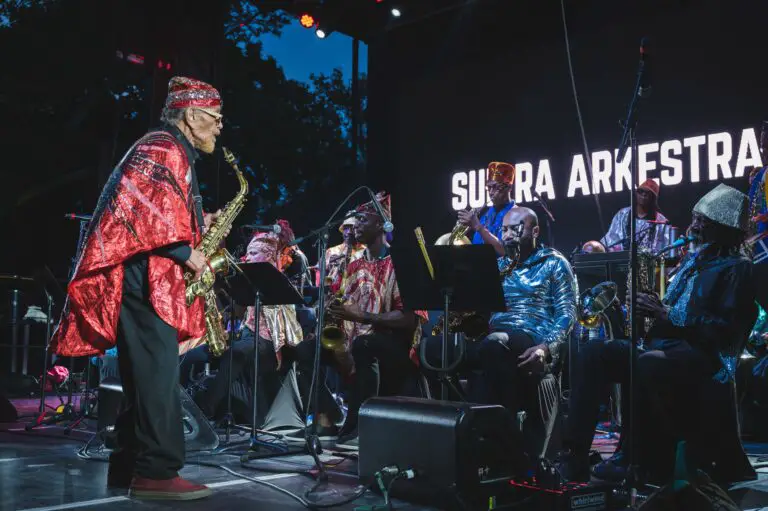 Opening the night was Chicago based trio Sistazz of The Nitty Gritty. The group consists of vocalist/clarinetist Angel Bat Dawid, pianist/vocalist Anaiet and bassist Brooklynn Skye Scott. The performance was a mixture of spoken word poetry, jazz fusion, and Dadaist collages of piano, bass, vocals and clarinet. Heavily influenced by The Arkestra's signature sounds, the trio injects their own modern edge into avant-garde jazz. The incredibly talented band is surely one to watch as they continue to explore their music.
As the 23-member Arkestra began to file on stage, the once seated audience sprung to their feet to embrace the band's return to SummerStage. A Sun Ra performance is always more than a musical experience. The band is accompanied by dancers who graced the front of the stage from the start with interpretative, meditative dance routines. This shifted off to the side of the stage and Allen took his place front and center.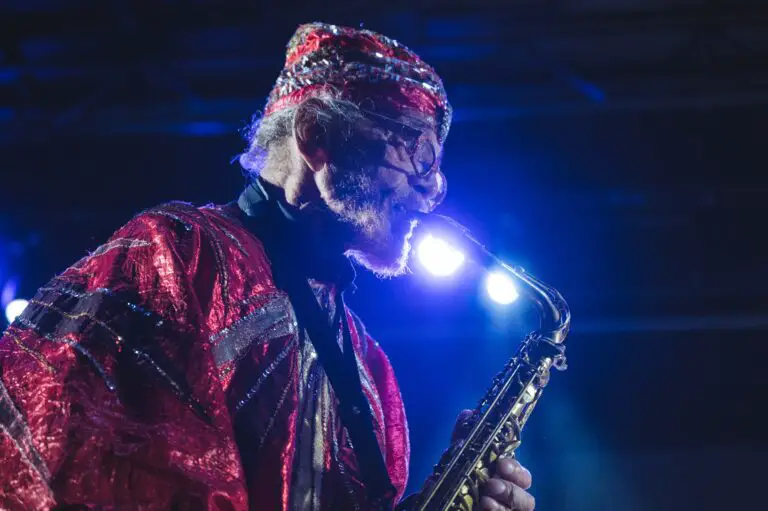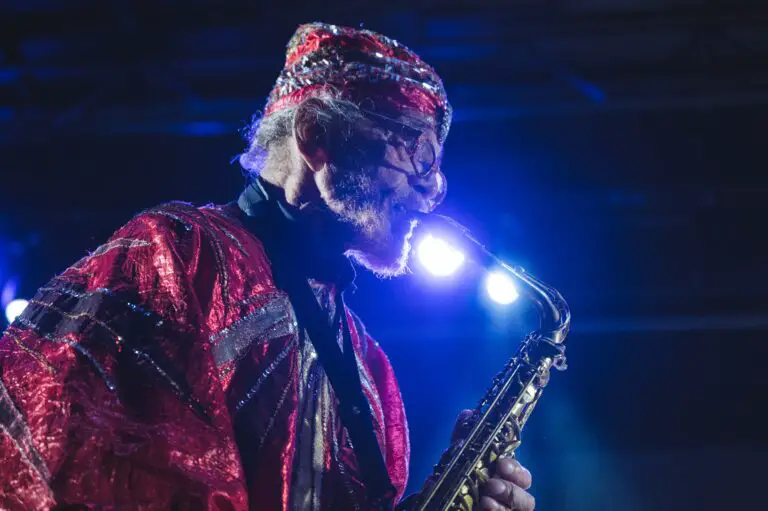 The band played a generally continuous set, stopping every so often to reset, but with a band this size there is always music being played. Throughout the show, Allen would survey the band, and point someone out in particular to stand, and take the lead. One-by-one, everyone took their turn, either stepping up for a musical lead or interpretative dance at the center of the stage. This continued throughout the 90-minute set, creating a vividly engaging experience for the audience as there was no way to know where the music was heading. The Arkestra closed to a thunderous ovation from the audience that echoed through Central Park – a second home for the band for so many years.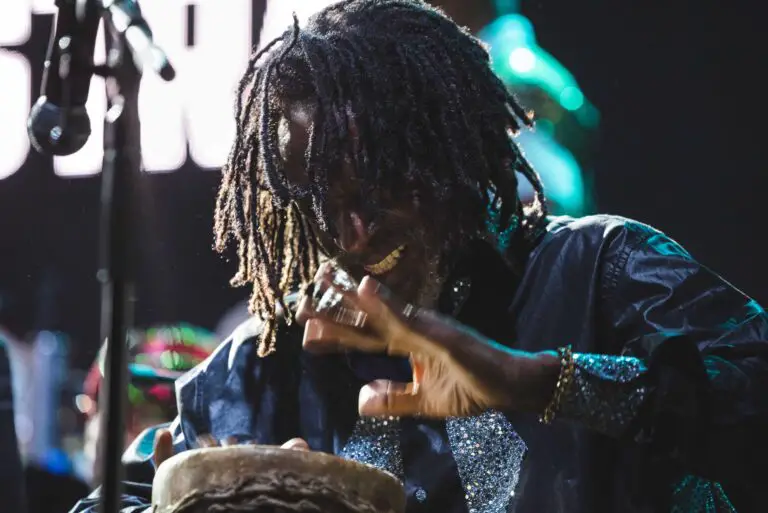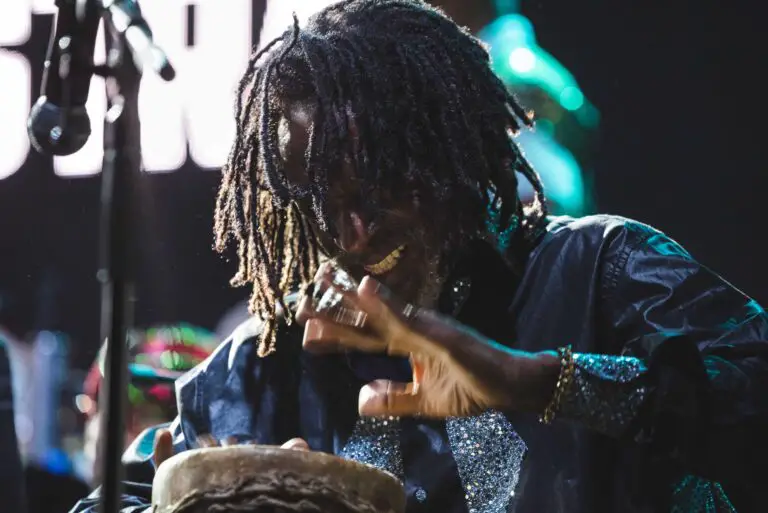 The Capital One City Parks Foundation SummerStage festival continues, with upcoming performances from The Originals, Marc Rebillet, Antibalas, Armand Hammer & The Alchemist (featuring Moor Mother), and many more – check out the full lineup HERE.