The Historic Grassroots stage in Trumansburg, NY hosted Syracuse outfit Sophistafunk and Grammy Award winner Cory Henry and The Funk Apostles on Saturday, July 17.
The rainy weather pushed the performance to the site's grandstands stage. The precipitation didn't stop the grassroots audience from dancing to the grooves emanating from the bandstand. Don't let the rain get the best of you and don't let it saturate your brain, it comes as fast as it passes through so why fear the rain?
Sophistafunk hit at 7PM and immediately got the soaked masses moving. The original trio included a full three-piece horn section to add extra layers of funk. Drummer Emmanuel Washington's neo soul beats resonated on the bodies in motion. They ended their set with a unique mash up of Sly and the Family Stone's "If You Want Me To Stay" with a Notorious B.I.G. sample of "Juicy."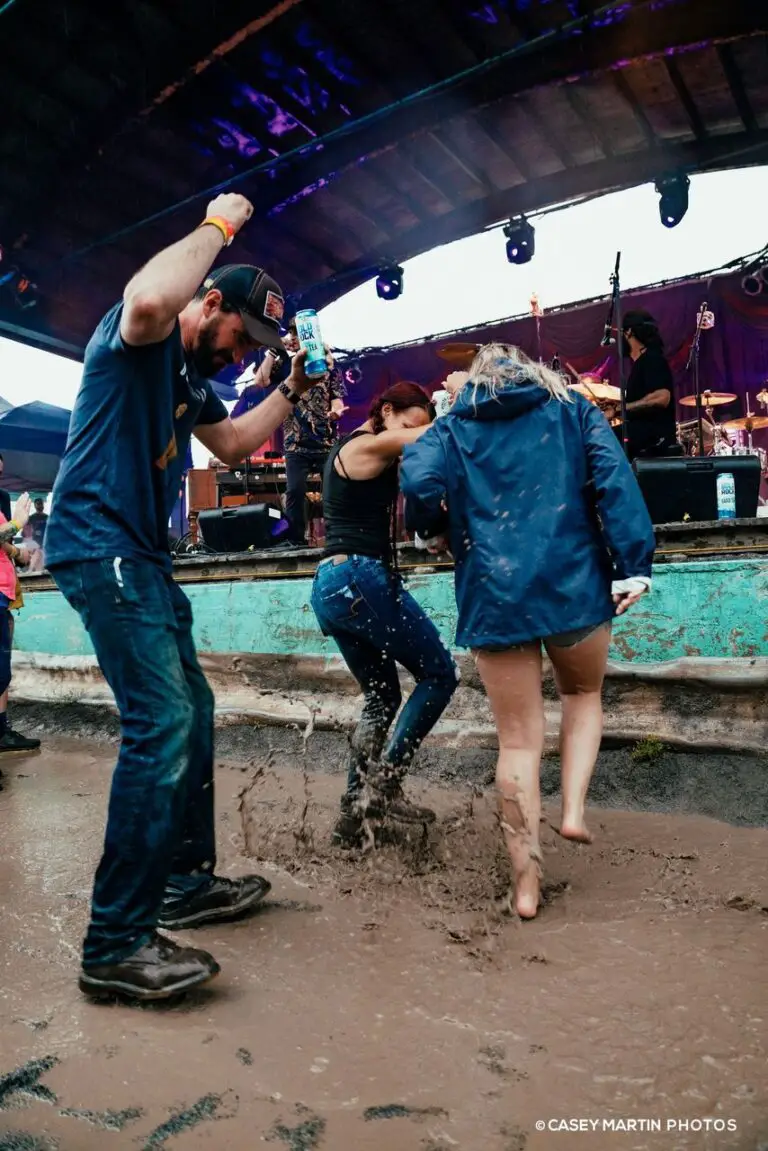 Cory Henry and the Funk Apostles spoke with NYS Music about some influential shows they personally saw live in New York State before their set.

Cory Henry: I saw Stevie Wonder on his 2014 Songs In the Key of Life tour at Madison Square Garden. That completely changed my life. That's what inspired me to play the harpejji instrument that he uses.

Isaiah Sharkey: I would say Joey DeFrancesco at the Blue Note in Manhattan.

Josh Easley: Cory (Henry) actually at Rockwood Music Hall in Manhattan.

The funk apostle ensemble that came through Trumansburg on Saturday consisted of Dave Wood on Drums, Joshua Easley on Bass, Isaiah Sharkey on Guitar, Denise Renee and Matia Washington on backing vocals and Cory Henry on lead B3 Hammond Organ and vocals.

This was Henry's second show this July after splitting the bill with Lettuce in Lake Dillon, Colorado. The band hit at 8:30 and played till 11 PM with only one break before the encore.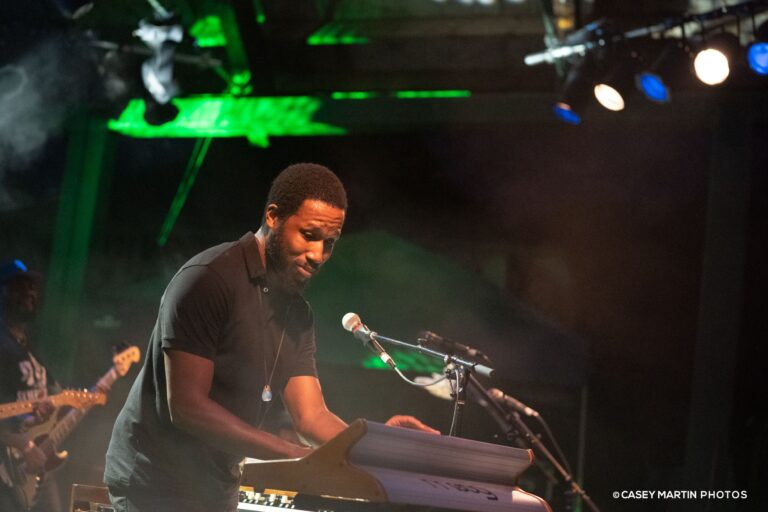 Brooklyn native Cory Henry is a true front man. His stage presence was the lightning to the pouring rain that evening. A nod to the evening's soul climate was expressed on Henry's "Don't Forget" with his lyrics, Sunshine don't come without rain, and that's ok, love ain't magic without pain.
He had a dynamic interplay with all of the other musicians on stage that kept hitting the audience with waves of emotion. He visits the strain of love with a sassy groove during his tune "Switch" singing, I miss the way we were before you flipped the switch and never flipped back.
He celebrates the sunnier side of love during "GawtDamn." His words show the delight of having the right one by your side. Cause when the girls see her they say Gawtdamn (gawtdamn) and when the boys see her they say "OOEE" they better know I keep her next to me, I never met a girl who made me wanna keep her near oh.
The other musicians on stage all had a chance to stretch out as well. Guitarist Isaiah Sharkey hit all of the ascending musical notes like a crashing wave. Some in the crowd recalled his performance with John Mayer two July's prior at Albany's Times Union Center.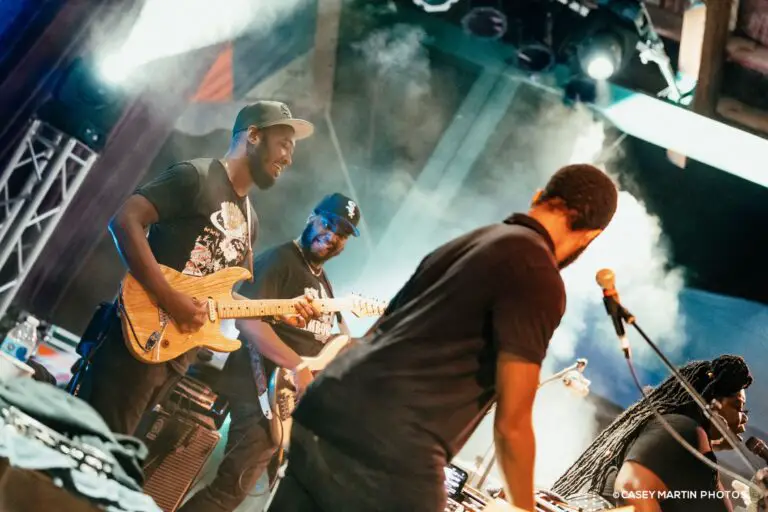 Josh Easley truly came full circle on stage with Henry after seeing him from the audience at Rockwood Music Hall years ago. Drummer Dave Wood ended up shirtless, digging trenches of groove on stage. Denise Renne and Matia Washington helped keep the vocal section ablaze the whole performance.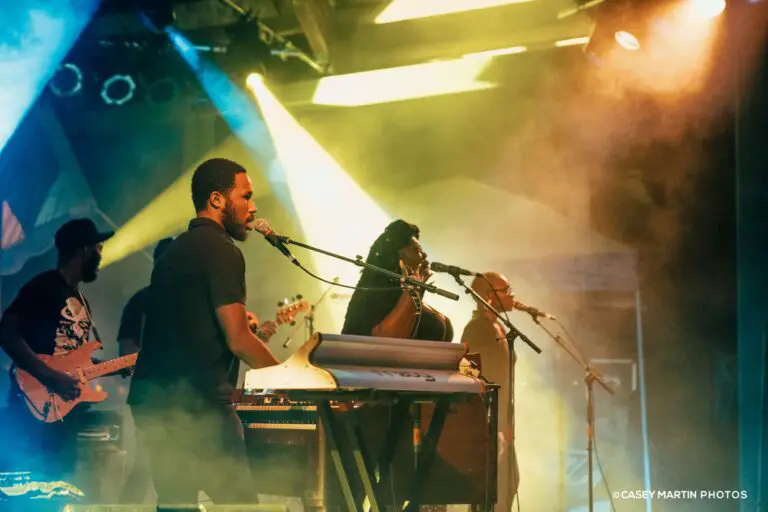 During the encore, the band channeled the woman who can't stand the rain, Miss Tina Turner. They performed their own improvised groove of "Rolling on the River." The river beat trailed off of Henry's words to the audience before closing, "So I encourage you, no matter what you're going through, no matter what's going on around us that life…keeps on rolling." "Say that a life's got to keep on rolling…" jam went on for eight minutes to end the encore.
Musically it got to a level where everyone on the bandstand was having fun and could hear each other with the audience locked in, launching the performance to a spiritual level. If you came to this show Saturday night, you were allowed to miss church the next day.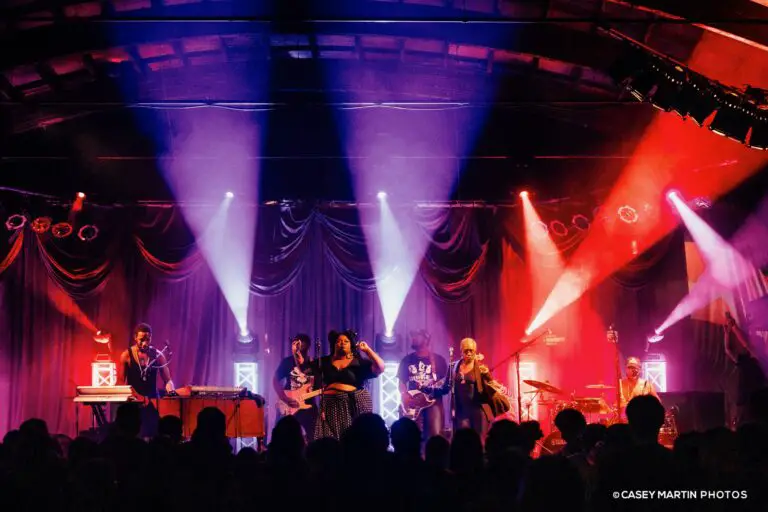 The Grassroots 30th anniversary music festival keeps rolling in Trumansburg this weekend July 22-24 with headlining sets from hometown heroes Donna The Buffalo and a slew of other acts. Isaiah Sharkey will be at The Blue Note on August 9 & 10, and Cory Henry will be part of a four-night residency at Manhattan's Legendary Blue Note on September 23 through September 26.
Cory Henry and the Funk Apostles 7/17/21 Trumansburg, NY
Setlist: Testify, Trade it All, In the Water, Our Affairs, Gawtdamn, Don't Forget, Switch, Rise
Encore: Rolling on the River/ Life's got to Keep on Rolling