The village of Colonie, located just north of Albany, has been running an outdoor concert series sure to be fun for the whole family.
The series kicked off on July 8 and runs every Thursday from 6-8 PM. Shows are held at the Crossings of Colonie, which was named the Capital Region's #1 Best Park in 2018. The Crossings is over 130 acres and features scenic walking and biking trails, a tranquil pond, playgrounds for the kids, and grassy meadows for picnics or other gatherings.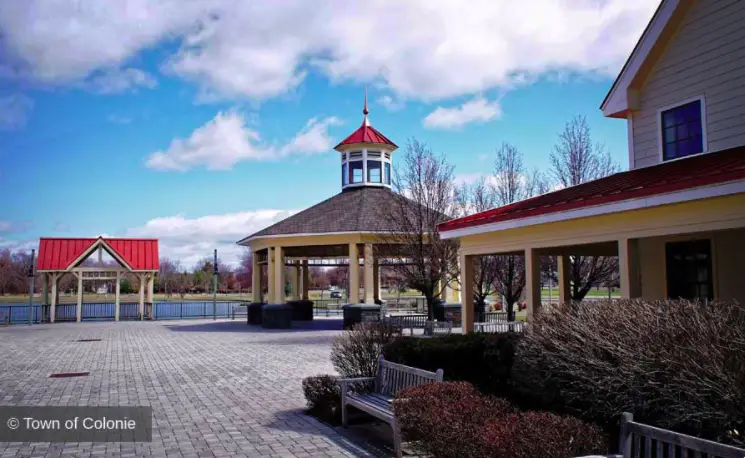 Admission to the concert series is free. Audiences are encouraged to bring lawn chairs, blankets and of course, their favorite dance partners.
Colonie is the most populous suburb of Albany, with more than 83,000 residents, so it is no surprise the village has much to offer. Whether it be the bustling farmers' market (also held in the Crossings) or extensive shopping at the nearby Colonie Center mall, there are countless options for summertime entertainment. Colonie also has a strong music and arts scene, evidenced not only by the concert series but also by the numerous galleries and art shows across town.
The Thursday concerts are rain or shine in the Crossings Park gazebo. For more information contact Laura Archambault (518-783-2760, ext. 2101 or ArchambaultL@colonie.org). The full lineup is listed below.
7/8: Body & Soul
7/15: The Lustre Kings
7/22: Carmen & LGP
7/29: Georgie Wonders Big Band
8/5: New York Players
8/12: LAUR
8/19: Josh Casano
8/26: Garland Nelson's Reflection: Motown Tribute