Long Island musicians and artists have taken the struggle of living through the Covid-19 pandemic and turned it into inspiration to launch a brand-new music festival known as Pine Barrens Jam.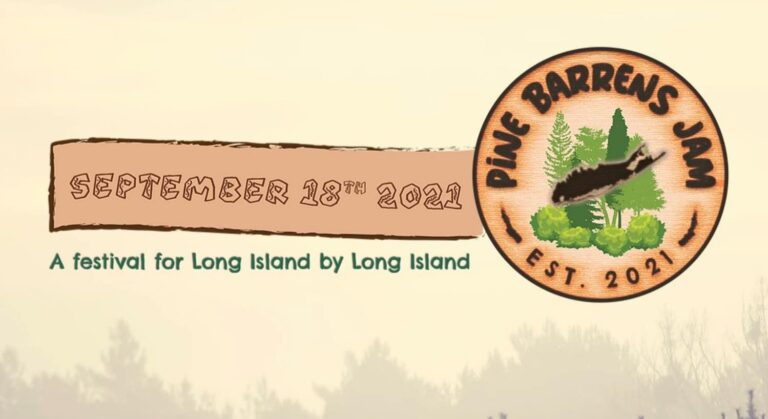 Celebrating one of Eastern Long Island's iconic natural treasures, Pine Barrens Jam will feature live music, art, local food, and more set in the East End's unique landscape. Long Island's first crowdfunded festival has gathered like-minded and hardworking local businesses and creatives to donate their time to put on this first-year event. Everyone involved with Pine Barrens Jam, from the producers to the performers, are from Long Island, showcasing what the region has to offer. This intimate yet socially distanced event will be held on Sept 18 at Ringhoff Farm in Center Moriches. The gates will open at noon. 
Drop The 4, a high-energy funk-fusion group, will be headlining the Jelly Jam main stage. Alternating with the main stage will be the Lantern Sound Recording Rig acoustic stage, with a lineup of songwriters including Pete Mancini and Rorie Kelly. Local poets such as Bruce "AllOne" Pondolfo will be reading their pieces on the poetry & arts stage, curated by Melissa Marie Imagery, and local artists will be selling and creating work on the site. The fireside acoustic after party will feature The Belle Curves, Anne O'Rourke, and Sarah Gross swapping original songs. Throughout the day, food trucks and vendors will be selling everything from macarons to handmade embroidery.
The festival welcomes support from businesses, artisans, and anyone who would like to play a part in putting on this inspiring, collaborative event. This is the start of an exciting new tradition in Long Island music and arts.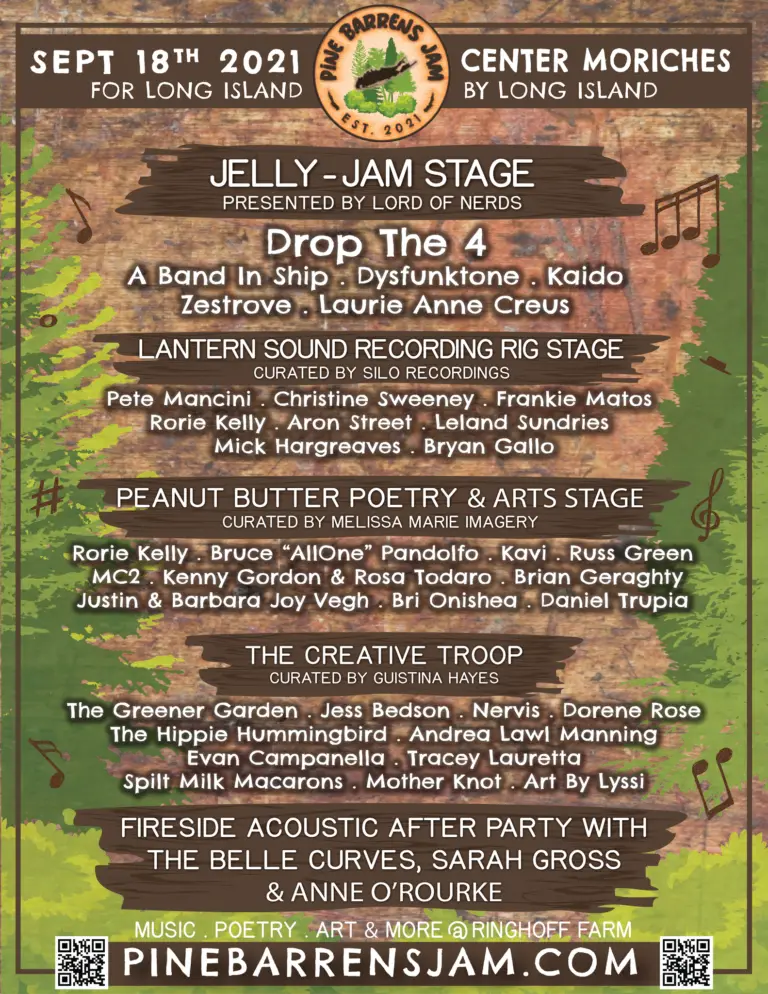 Tickets and more information about sponsorships can be found at The Pine Barrens Jam website.
To stay up to date connect with Pine Barrens Jam on socials including YouTube, Instagram, and Facebook.