written by Matthew Romano
John Mayer just released his new solo record Sob Rock, produced by Don Was and released on Columbia Records and Tapes.
Mayer also announced a 2022 Sob Rock Tour starting at the Times Union Center in Albany, NY on February 17. This marks the fourth world tour he has started in the Capital Region of New York In 2015, he played his first Dead and Company Show there. In 2017, he started his Search for Everything Tour at the arena, and Mayer also started his last solo summer tour in Albany on July 19 2019.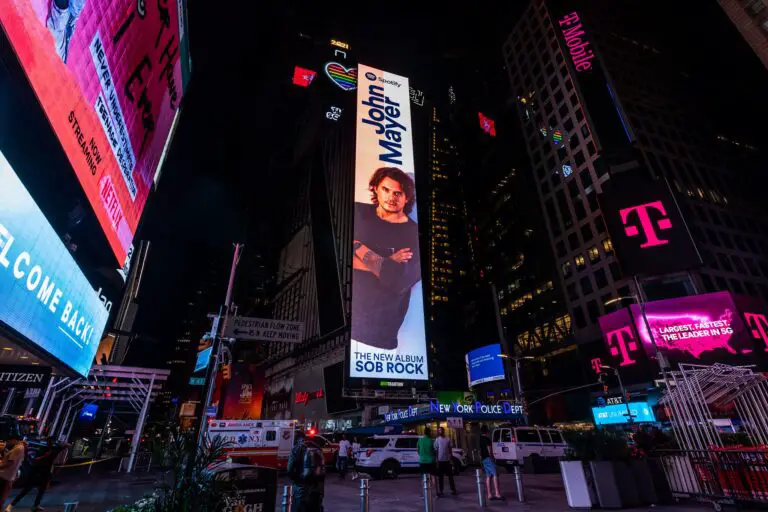 John Mayer's musical journey over the past twenty years is a classic rock and roll dream. Growing up, Mayer never had a doubt about what he wanted to be. His bedroom in the 1980s was adorned with Stevie Ray Vaughn posters. At this time, he was inspired by Buddy Guy's "Damn Right I got the Blues." Mayer is one of the last artists to amplify his sound to the masses through original radio and TV circuits, years before the social-media/stream world of exposure.
In 2002, he played at Onondaga County War Memorial on his first solo American tour the same fall Bob Weir and Jeff Chimenti's Ratdog played Syracuse's Landmark Theater down the street. 20 years later they are Mayer's band mates with Oteil Burbridge, Bill Kreutzman, and Mickey Hart on tour as Dead and Company, with four dates in New York scheduled for this August.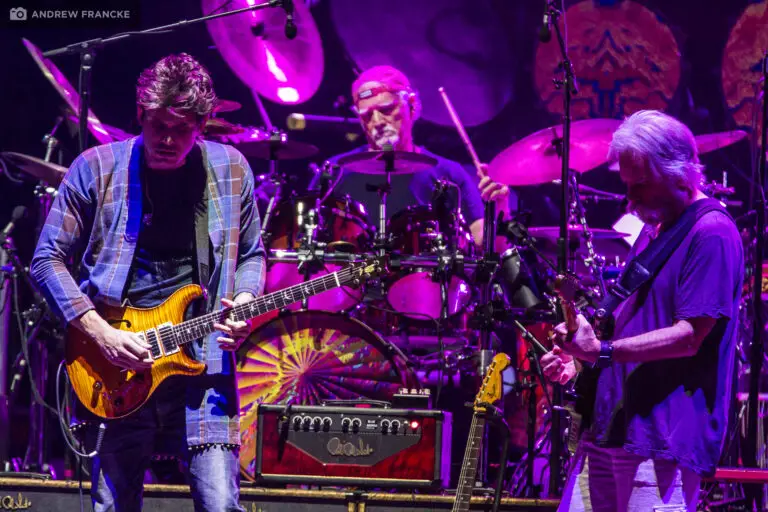 In between this time, Mayer's life was a continuum of battle studies majoring in heartbreak warfare in cities like New York. Who says he can't get stoned and call a girl he used to know? Halfway to the moon, his vocal cords needed a recharge, which led to him living off the grid in Montana. A poolside chance encounter with the Grateful Dead's Althea on satellite radio helped Mayer carve out another new sound. He then debuted his psychedelic chops on solo albums Wildfire and Paradise Valley before joining Dead and Co.
Mayer kept his blues roots alive by inducting Stevie Ray Vaughn in to the Rock and Roll Hall of Fame. Mayer and Gary Clark Jr helped pay musical tribute at the ceremony. Mayer also kept his English blues roots atone for performances with The Rolling Stones and joining Eric Clapton for his 70th birthday at Madison Square Garden. He reunited with producer and drummer Steve Jordan to help bring back the John Mayer Trio with Pino Palladino. Dont't forget Pino's groove on Don Henley's 80's anthem "Boys of Summer". He recruited D'Angelo guitarist Isiah Sharkey for the his recent solo tours as well. Mayer also dabbled after midnight at the LOCKN festival with Lettuce for Jerry Garcia Band Tribute.

Mayer's first record fresh off the heels of growing up, however, has an ironic connection to his most recent. Romanticizing years ago on the track "83" off Room for Squares with lyrics like Oh, if only my life was more like 1983. All these things would be more like they were at the start of me. I'd plot a course to the source of the purest little part of me.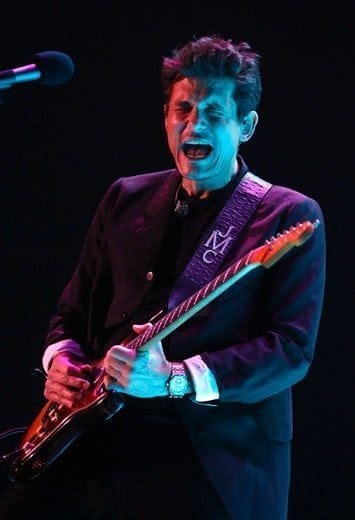 Sob Rock is a nod to this era of Mayer's life experience until now, the simplicity of any given 1980s summer day before we all had to grow up. "Why you no love me?" Is a great example of this angle "They are the most brutal lyrics I've written. Musically you're on a sailboat, but lyrically it's intense. 'Why you no love me?' I've spoken those words in relationships and it is the child learning that language. Maybe it takes 43 years to ask it?"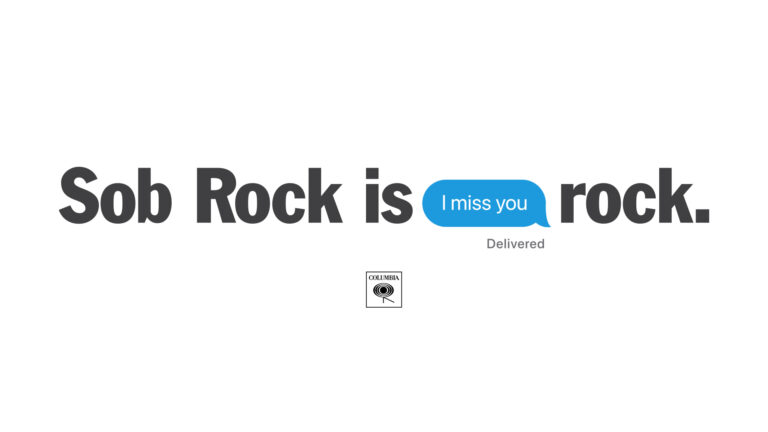 The song's lyrics, Hurt me once I let it be. Hurt me twice, you're dead to me, Three times makes you family. Mayer reflects on these words about getting older, "Do not try and create bonds with scar tissue, there are people in our lives who have hurt us enough to join this legacy gang. As you' get older you learn not to build relationships on the connective tissue of 'sorry' hangovers and morning afters. As you get older you say, 'Be good to me from the start.'
Sometimes nothing feels better for someone than stitching up a wound they made. At 28, that felt like love times a thousand but when you get in your 40's its sexy to hear someone say, "I would never do that to you" That's the new language you become attracted to

John Mayer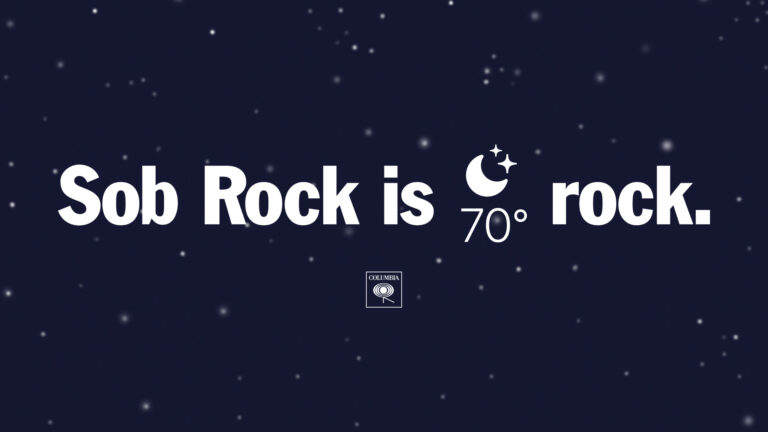 Musically a Dire Straits tone is found on "Wild Blue" with chilly Knopfler-like vocals. "I'm walking through the wilderness and living off the loneliness. I found myself when I lost you." Sob Rock is binge watching Stranger Things for its Eighties nostalgia with Carla Francesca in an October past. Mayer wants this album to create memories that you might not have actually had. Can you have memories of things that never happened to you? "For me, I can't quite see the memory…I'm almost there…it's my grandmother's house and Gumby is on TV…is it a dream?…a memory?" Maybe its all a dream I'm having at seventeen, I don't have tattoos and very soon mother will be calling me and saying come upstairs you got some work to do.
Additionally, two music videos released off the record, "Last Train Home" and "Shot in the Dark," look like playbacks of recorded VHS tapes off an old Zenith console TV. We cast the same scenes in our social circles. His live performance on the tonight show with Isaiah Sharkey really shows the reflection on the stitches of old love from the road Now the road keeps rolling on forever and the years keep pulling us apart, if its on someone i blame both of us, it shouldn't matter but it does
His experience with Dead and Company has affected the guitarist in that he wants to hear how the music has affected you. Where did it take you and what has it brought out personally? New York musicians like John McConnell, whose only rest in 20 years was for vocal chord treatment like Mayer, his song "When This, Then That" with the lyrics "So I'll settle in and relax for a while, I'm a 40 something victim of comfort but I do it with style" is certainly a sound off the new light trail Mayer has bended for all to hike on. At this stage in his life John (Mayer) just wants to be a musical servant. "I'm only here for transportation."
Key Tracks: Why You No Love Me?, Wild Blue, All I Want is to Be with You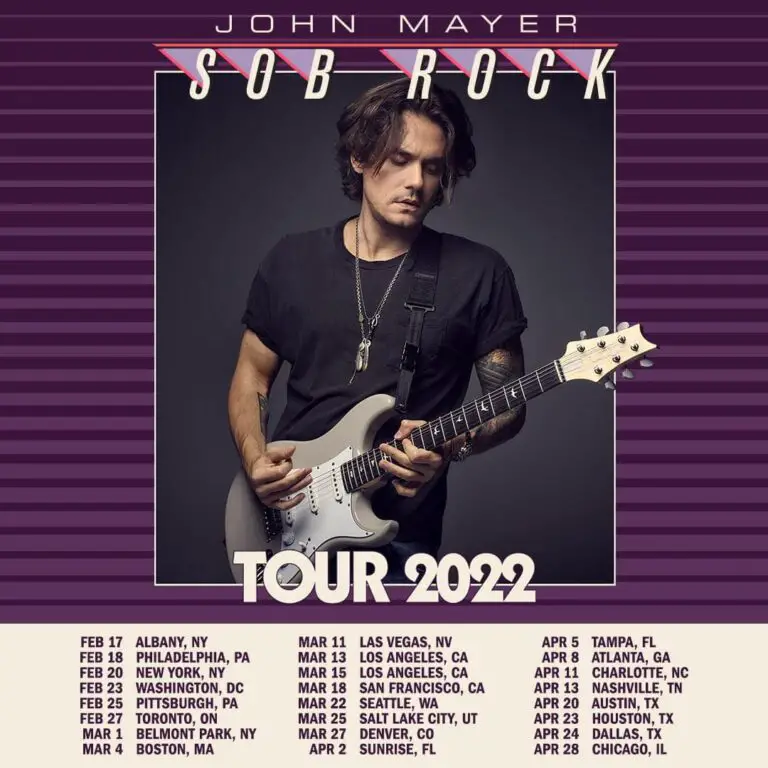 John Mayer 2022 Sob Rock Tour Dates tickets go on sale Friday, July 23 at 11 am ET at JohnMayer.com.
Feb. 17 – Albany, NY – Times Union Center
Feb. 18 – Philadelphia, PA – Wells Fargo Center
Feb. 20 – New York, NY – Madison Square Garden
Feb. 23 – Washington, DC – Capital One Arena
Feb. 25 – Pittsburgh, PA – PPG Paints Arena
Feb. 27 – Toronto, ON – Scotiabank Arena
March 1 – Belmont Park, NY – UBS Arena
March 4 – Boston, MA – TD Garden
March 11 – Las Vegas, NV – Grand Garden Arena
March 13 – Los Angeles, CA – Forum
March 15 – Los Angeles, CA – Forum
March 18 – San Francisco, CA – Chase Center
March 22 – Seattle, WA – Climate Pledge Arena
March 25 – Salt Lake City, UT – Vivint Arena
March 27 – Denver, CO – Ball Arena
April 2 – Sunrise, FL – BB&T Center
April 5 – Tampa, FL – Amalie Arena
April 8 – Atlanta, GA – State Farm Arena
April 11 – Charlotte, NC – Spectrum Center
April 13 – Nashville, TN – Bridgestone Arena
April 20 – Austin, TX – Moody Center
April 23 – Houston, TX – Toyota Center
April 24 – Dallas, TX – American Airlines Center
April 28 – Chicago, IL – United Center