Alt-folk singer/songwriter EVVAN is marking this year's International Non-Binary Day (July 14) with a personal essay about her journey to come out, as well as a live video for a previously unreleased song, "Falling Into You."
The Long Island native is known for her distinctive voice, textured melodies and layered harmonies. She is inspired by the works of Fleetwood Mac, Foy Vance, and Brandi Carlile. She evokes a nostalgic spirit through her use of delicate guitars and ethereal vocal lines.
Released today, "Falling Into You" is the first song of her series written about the phases of a relationship.
This song is about falling completely into the person you're pursuing and all that goes with that, the good, the bad, and everything in between. For me, part of what I perceived as 'bad' was my inability to understand who I was at that point.

EVVAN on "Falling Into You"
The second part of the series is "Falling Over You," featured on EVVAN's April 2021 EP, Home, which explores the experiences of dealing with unrequited love and the inability to let go of the feelings expressed in "Falling Into You."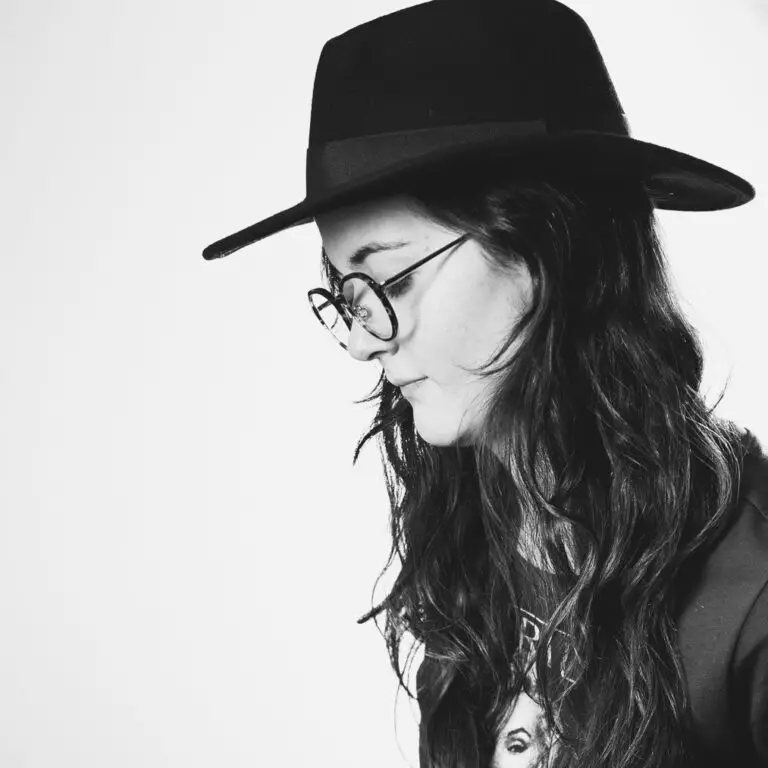 EVVAN's Home EP reflects a period of personal awakening during which she used to revamp her writing style and artistic identity. The lyrics discuss themes of sexuality and gender, self-discovery and acceptance, and relationships both beginning and ending.
When I look at myself, I see someone lighter, someone who can act how she wants and dress how she wants, and not care about whatever pushback comes along with it. I finally found myself and instead of wearing countless masks, as I have in the past, I can just be simply me.

EVVAN
The heartfelt and airy sounds of "Falling Into You" is sure to strike an emotional chord, beautifully expressing the frustrations of finding oneself and moving forward. Although growing from misfortune is difficult, EVVAN's signature folky-voice reassures listeners that good comes from change.
My journey coming out as non-binary was a long one and it was full of worry that I'd never live a life without judgment, mainly judgment of myself. Over a year after writing this song and coming out, we filmed a live performance and just watching it fills me with courage.

EVVAN on coming out
Read more about EVVAN's journey through her self-reflective essay "Taking the Mask Off" here. A live performance of "Falling Into You" is available to watch on YouTube.
EVVAN has also announced her return to live performances with a show at the Rockwood Music Hall (Stage 3) on July 28. More information can be found here.