The 5th Annual Beau Fleuve Music & Arts Celebration will take place this summer at Buffalo Central Terminal. The diverse event will celebrate an array of artists while also conducting numerous exhibits.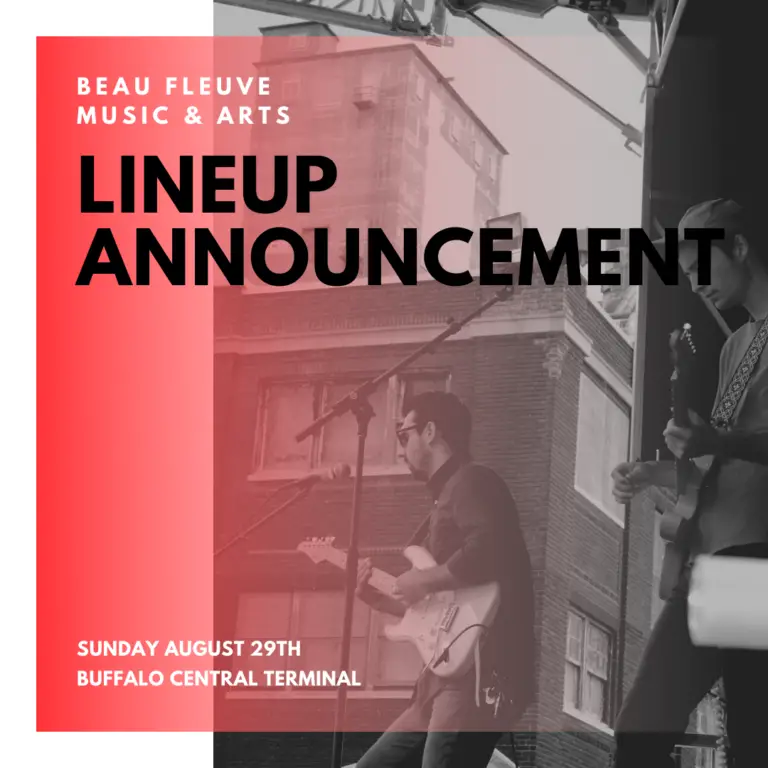 The festivity will consist of performances on multiple stages, installations, the popular silent disco, food trucks, vendors village, backyard games, a family fun area, and much more. The acts in this year's lineup go beyond Buffalo/WNY. They also include individuals from Rochester, NYC, Baltimore-DC, and Florida to name a few. 
Music Performances By: Jae Skeese ( DrumWork Music & National Touring Artist Closing Out the Night), Danielle Ponder, Miller And The Other Sinners, Mom Said No, Deadwolf, Billie Essco, FREAK THE MIIGHTY, A.I The Anomaly, Herbal Tonics, Roy G Biv, Mile High, Source Academy & Dark Skin Jermaine, Velvet Bethany, 14 trapdoors, Chango4 & way2wavybaby, Maegan The Singer, Brother Tomsos, Sir Michael Prince, Money Set, Wakefield , Sugar Tea, Saranaide, Outwest, Underrated Evolution
On Stage DJ Sets By: Farenheight Crew, DJ Flow, DJ Onyx , DJ P-Nasty
Silent Disco Sets By: DJ Lil Gabby, DJ T, Deejay Ransum, DJ Jetta, DJ Yama Mama, Backpack Mafia Battle
Art Exhibitors: kidwitthewings, Deja Marie, Xojoita, Neese Rich,  RozPaintedIt, Peter Ponce, Hooly & Syd, Cashis Green, Laike Palmero, Shantelle Patterson & more 
Art Installations: SKATE PARK by Quincy Kosczka, WEARABLE ART by Buffalo State Fashion & Textile Dept & UB Arts Collaboratory, SIT & THINK CHAIRS by A.J. Smith, Ken Newton, Emeka Wajed, RozPaintedIt
Curated Talks: Creative Mornings Buffalo, Outside The Influence, The Poorman Show
Beau Fleuve Music & Arts Celebration takes place on August 29. Tickets are on sale now.