The Lumineers recently completed rehearsals for their new project, titled Brightside, at the famed Utopia Studios Soundstage at Bearsville Center in Woodstock. The band sequestered at the soundstage, originally built by Bearsville founder, Albert Grossman for future Rock and Roll Hall of Fame member, Todd Rundgren.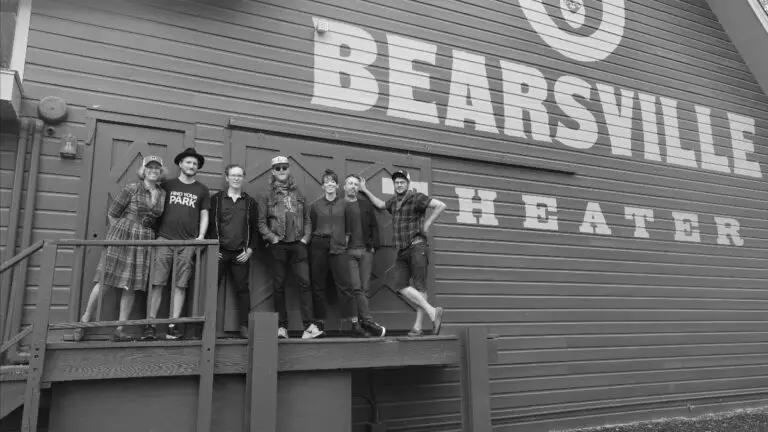 Albert Grossman is best known for managing the early career of Bob Dylan, Janis Joplin, The Band, Todd Rundgren and Peter, Paul and Mary and founding Bearsville Records in Woodstock. In 2019, British entrepreneur Lizzie Vann stepped in to save the historic complex from the wrecking ball and painstakingly restore the landmark music facility into a fully functional, world-class performance and rehearsal space, with recording facilities for audio and video recording.
Today the Bearsville Theater is the heartbeat of Woodstock's new music scene with a full performance schedule including: NRBQ, Masters of the Telecasters, the Levin Bros., Lindsey Webster, Reelin' in the Years, Nektar The Wailers and Belew, Mastellotto & Friends.
Fans have been anticipating a new release from the Lumineers since the 2019 album III. With a 2022 European tour scheduled, they will surely be working away until it comes time to fly overseas. Like everyone else, the band is stretching their performing muscles to finally put on a great show after all this time.
We were told that the Lumineers chose Bearsville because we could offer them a complete package: professional studio space, creative vibe, excellent technical facilities and support, extreme privacy, cool places to hang in the park by the Sawkill Creek and in the historic artist rooms of the Theater and studio. We worked to their timeframe, which was often urgent, but managed to always stay calm!  The Lumineers were wonderful guests and have a super-professional team, very polished and organized and it was truly an honor to host such an important band of artists right here where so many influential artists created some of their finest work. It was a great time and truly our pleasure.  

Lizzie Vann, Bearsville owner and curator
Brightside, produced by longtime collaborator Simone Felice and produced, mixed, and engineered by David Baron over two sessions in winter and spring 2021 at Baron's Sun Mountain Studios in bucolic Boiceville, NY. The album marks marks The Lumineers' first new music in more than two years as well as the band's most joyous and spontaneous piece of work thus far. The nine-song collection sees The Lumineers' co-founders/co-songwriters Wesley Schultz and Jeremiah Fraites performing virtually all of the eclectic, effervescent instrumentation, with Baron on a wide variety of keyboards and backing vocals and more by Simone Felice, touring members Byron Isaacs and Lauren Jacobson, famed backing singer Cindy Mizelle (Bruce Springsteen, Dave Matthews Band), The Felice Brothers' James Felice, and acclaimed singer-songwriter Diana DeMuth.
For more information on The Bearsville Theater visit their website.