The Lumineers, an alternative folk band, announced their summer 2023 tour dates, including performances at three New York venues. Their first New York performance will take place in Wantagh at Jones Beach Theater on Aug. 18, followed by a performance at the Catbird Festival in Bethel on Aug. 19. The Lumineers' last New York performance will be at the Darien Lake Amphitheater on Aug. 22.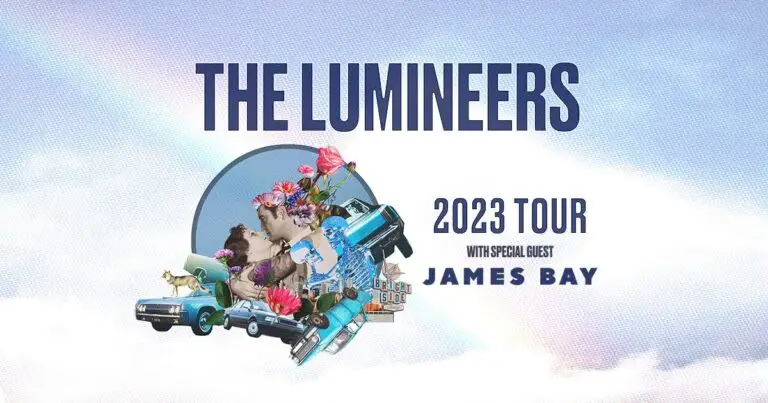 The two-time Grammy-winning band's tour is in support of their 2022 fourth album, Brightside. The album reached the top 10 in both the U.S. and Canada, with its title track reaching the number one spot on Billboard's Alternative National Airplay and Adult Alternative Airplay charts. This feat marked the sixth time the band topped the latter chart in less than 10 years.
The first edition of The Lumineers Brightside tour last year sold more than 750,000 tickets across five continents. The album was recorded throughout the winter and spring of 2021 at Baron's Sun Mountain Studios in Boiceville, NY. Produced by longtime collaborator Simone Felice and engineered and mixed by David Baron, who also provided input on producing, the nine-song collection sees The Lumineers' co-founders/co-songwriters Wesley Schultz and Jeremiah Fraites performing virtually all of the instrumentation.
Schultz and Fraites are from New Jersey and played at various venues throughout New York in the 2000s. In 2010, they relocated to Denver and met former band members Neyla Pekarek, Maxwell Hughes, and Ben Wahamaki. Their self-titled debut album was released in the spring of 2012. Shortly after, their debut single, "Ho Hey" was released. Before the release of their debut album and single, "Ho Hey" was featured in a December 2011 episode of The CW's Hart of Dixie.
The Lumineers are continuing their partnership with environmental nonprofit REVERB to reduce the environmental footprint of this year's tour. The band will help fund a REVERB-vetted climate project that aims to reduce greenhouse gas pollution. Fans are encouraged to join the band's efforts at every show in the REVERB Action Village.
Artist presale for The Lumineers' summer tour begins Monday, March 6 at 12 p.m. General on-sale begins Friday, March 10, at 10 a.m. More information is available here.
Watch the Brightside music video: