On June 24 at 5 pm at the beautiful sculpture park and museum Opus 40, a wind sextet showcasing acclaimed musicians from the American Symphony Orchestra will offer Winds Among the Trees, a program of rarely-heard classical music that will immerse the audience in a sprawling landscape. The concert will include works by Carl Maria von Weber and Matyas Seiber and explore the evolution of the wind sextet in the 19th and 20th centuries.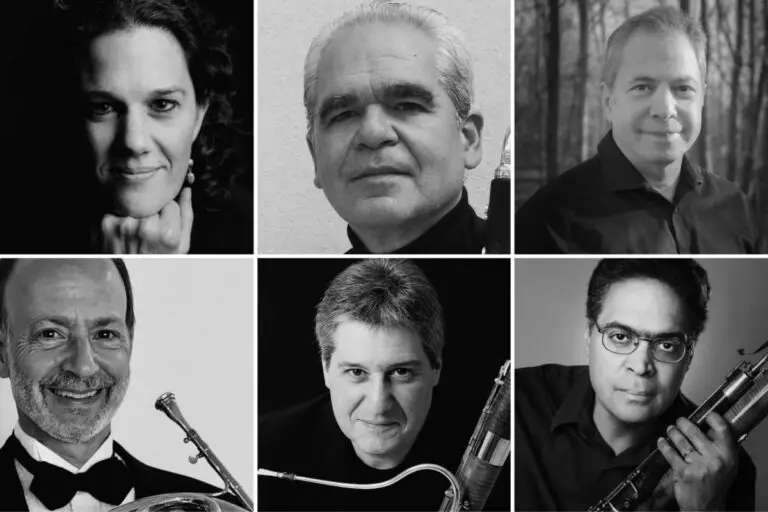 The musicians will be Shari Hoffmanon and Lino Gomez on clarinet, Lawrence DiBello and David Smith on French horn, and then Marc Goldberg and Gilbert Dejean on bassoon. Most of the players also belong to the American Ballet Theater Orchestra. Dejean however also is a member of the Saratoga Opera and along with Gomez has performed in the orchestra for the Broadway productions of West Side Story.
Opus 40 is a large environmental sculpture park in Saugerties, New York, created by sculptor and quarryman Harvey Fite. It includes a central in-earth bluestone sculpture with dry-stone ramps, pedestals, bridges and platforms. The property also houses the Quarryman's Museum and hosts a range of artistic events.
The program will include:
Matyas Seiber – Serenade for 2 Clarinets, 2 Bassoons, and 2 Horns
F.H.J. Castil-Blaze – Sextet No. 1 in Eb
Harald Genzmer – Sextet
Carl Maria von Weber – Adagio and Rondo
Tickets for American Symphony Orchestra at Opus 40 are $20 and can be purchased here.