NYC-based artist Arushi Jain recently shared a new single, "Richer Than Blood." This release is the first song of her upcoming album, Under the Lilac Sky, out on July 9.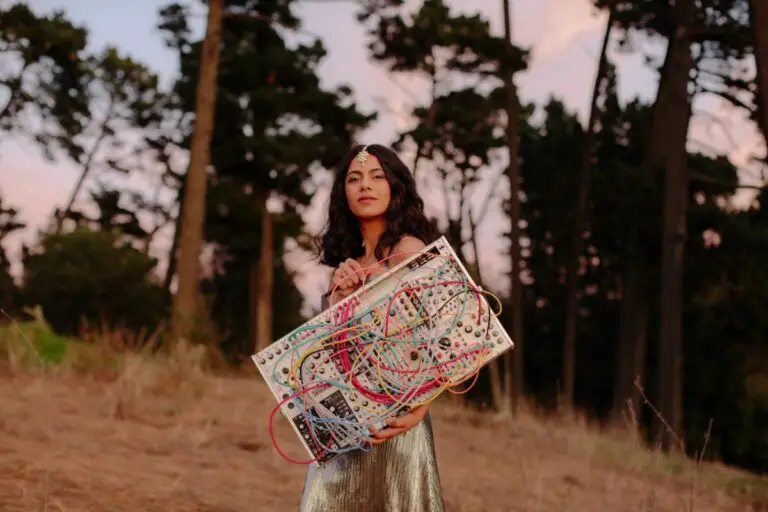 Arushi Jain is an India-born, Brooklyn-residing composer, modular synthesist, vocalist and engineer. Jain's work focuses on reinterpreting traditional Indian classical music through the lens of electronic instrumentation.
Jain spent her childhood studying Hindustani classical music at the Prayag Hindustani Music School and the Ravi Shankar Institute in New Delhi. Being trained in the genre, Jain now aims to make more people aware of the beauty behind Indian ragas by adding self-coded and ad-lib synthesizer sounds – a unique spin.
"Richer Than Blood" sets the tone of her new album, incorporating Jain's vocals with deep, textured synth reverberations. Jain uses her voice as a musical tool for a source of texture rather than lyrics. This detail is most recognizable when Jain sings alaps, an improvised section, or sargam, singing with notes instead of words, within the different synth melodies.
At any given point, there is at least one layer in the record that carries my voice. The human voice is powerful and unique to every individual. My voice is unique to me, so I decided it should be present at all times even if it's unrecognizable.

Arushi Jain
Jain notes that the concept of time and seasonality is essential to Indian classical music. Each raga, or melodic framework for improvisation, has a specific time of day to listen in order to experience the song's full authenticity.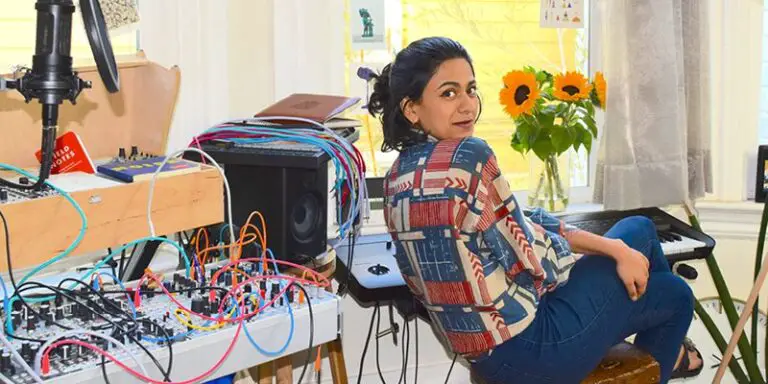 At six songs spanning 48 minutes of ambient synth ragas intended to be heard during the sunset hours, Under the Lilac Sky and "Richer Than Blood" invites listeners to transport themselves through intentional listening – "realizing your vision of the moment."
You know that moment when the sun is bidding farewell to the sky, and the colors turn into beautiful hues of purple and pink and everything in between? That is the moment that this album will shine the most. The deeper you listen, the more shades you'll see.

Arushi Jain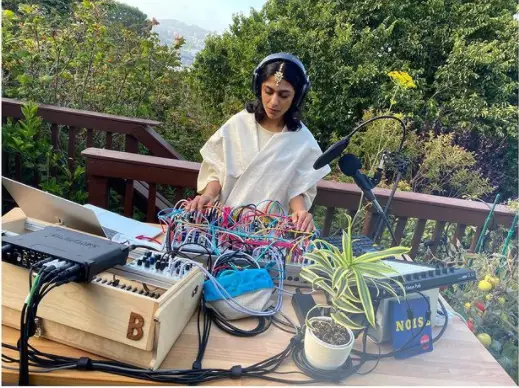 Jain's expertise with musical electronics creates an entirely unique art form embedded in historical themes. Her ambient sounds provide a visual landscape for listeners to enjoy, bringing a technological touch to a centuries old tradition.
This album is the coming together of two distinct cultures of Hindustani classical and modular synthesizers representing the two parts of me that evolved into one whole in between my time in India and California.

Arushi Jain
Following in the footsteps of electronic luminaries such as Suzanne Ciani and Terry Riley, Arushi Jain uses her talent to give a fresh face to Hindustani musical tradition, inviting new generations to enjoy the genre.
"Richer Than Blood" is available now on Youtube, Spotify, Apple Music, and Bandcamp. Under the Lilac Sky can be streamed on those same platforms on July 9.