Central New York-based band Harmonic Dirt is back with their newest album, Rhode Island Street, released earlier this year.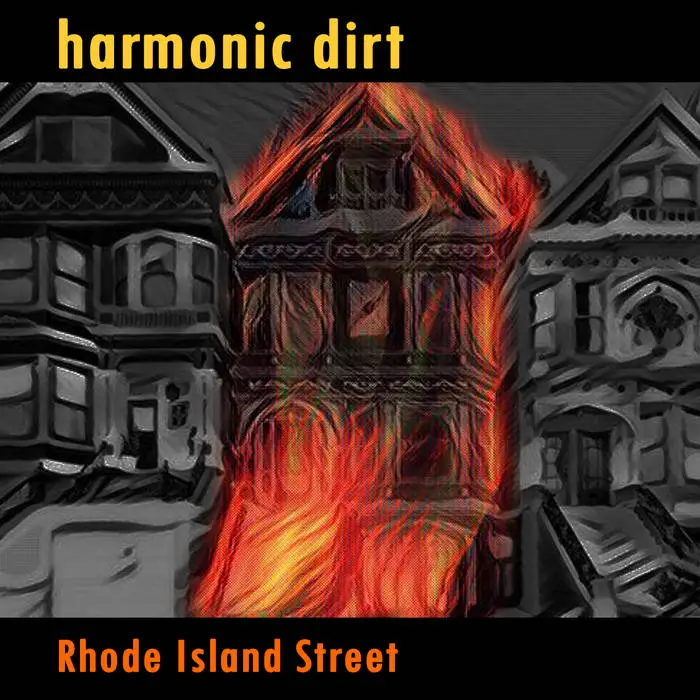 Husband and wife team Mike Gridley and Susan Coleman first established Harmonic Dirt back in 2016. Both songwriters, Gridley created instrumental tracks while Coleman took to writing lyrics. Their debut album, Anthracite, was released in 2018. Live at the Ridge was released in 2020 and won the Syracuse Area Music Award (SAMMY) for best Americana Recording.
Since Anthracite, Gridley (lead vocals, guitar, mandolin) and Coleman (bass) have joined forces with a fuller band, composed of close friend Taylor Bucci on banjo and vocal harmonies and James DaRin on percussion. Rhode Island Street contains 9 original tracks and marks Harmonic Dirt's first release as an official quartet.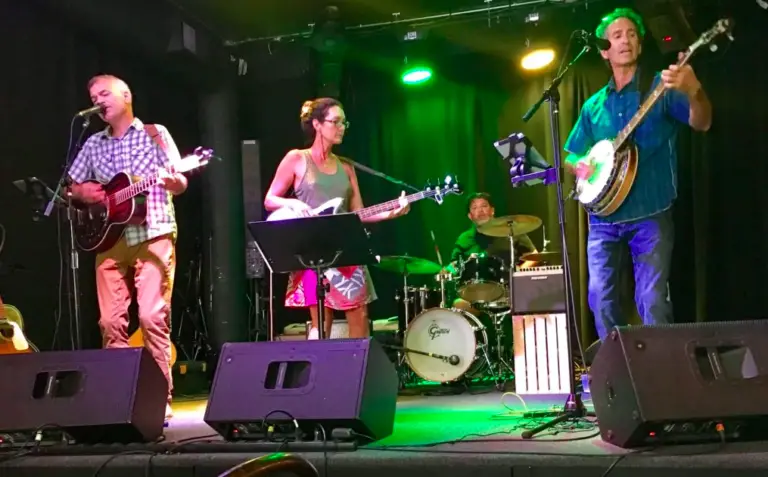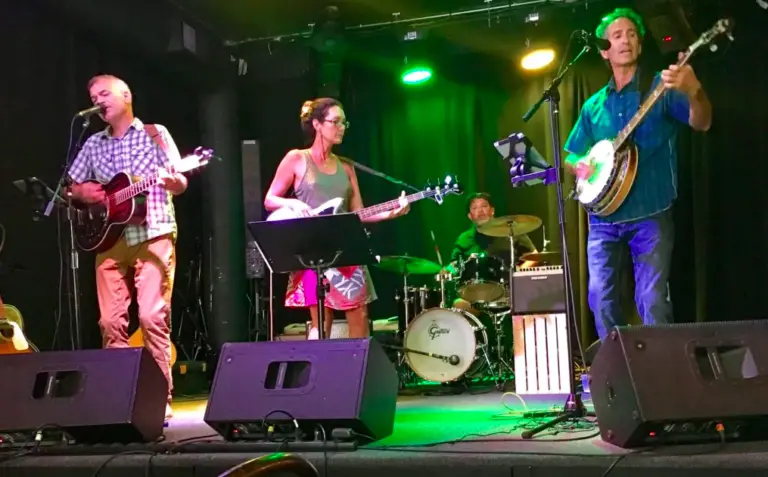 The album was recorded at Greywood Studio in Jamesville, NY and features some special musical guests (Bob Gaus, Joe Plessas, Tami Schutt, Scott Ebner and Ericka Longo). The bluesy, Americana sound that Harmonic Dirt has come to play so well stands strong on Rhode Island Street, but there is even more cohesion and jam-band-like qualities present in the instrumentation.
Each track, while unique, showcases the steely guitar, banjo chirps and powerful vocal harmonies that have become signature for the band. The title track, "Rhode Island Street", tells the imagery-laden story of a house burning down on–you guessed it–Rhode Island Street. This visual is even pictured on the album artwork, giving listeners a clear face to the lyrics as they enjoy this track's laid-back instrumentation.
It is undeniable that these tracks will be incredibly fun to hear as Harmonic Dirt continues to play live shows and tour the album. Though some tracks are softer and more emotional ("Rhode Island Street", "Grief Is A Canyon", "Ashes"), others bring a danceable energy ("Comfort Me", "Catch Me", "What Did You Take?"). There is something for everyone and for every mood on Rhode Island Street, especially for fans of 60s and 70s Americana with a bluesy punch.
You can learn more about Harmonic Dirt on their website and connect with the band on Facebook, Twitter and Instagram. Rhode Island Street is available for purchase and streaming now and you can listen below!