Everyone knows New York State Music loves The Heron campground in Sherman, NY. Whether we're attending The Great Blue Heron Music Festival, Night Lights, The Slyboots Circus, or any other event, there is something for everyone in their summer series, every year.
In preparation for the event, we've created a massive Spotify Playlist to pre-game for the summer:
If you are looking for a way to rejuvenate yourself this summer, then look no further than the Heron Farm and Events Center. For 30 years, The Great Blue Heron Music Festival brought families and friends together to celebrate live music and enjoy the land. Unfortunately, the festival was postponed again this year. Still, the traditions continue with The Heron Summer Series, including live music, family activities, camping, and Taste of Heron dinners for guests to enjoy. 
Dating back to the 1960s, The Heron Farm & Event Center operated as a family campground. With the onset of COVID, owners Julie and Steve Rockcastle chose to return the land to its roots and focus on the campground. That decision was well-received in 2020 by many guests looking for opportunities to relax, enjoy nature, and create memories. Hipcamp awarded The Heron Campground "Best Tent Camping Location" in all of New York State. The campground is open every day from May 1 through October 31. There are Airbnb options also on the land.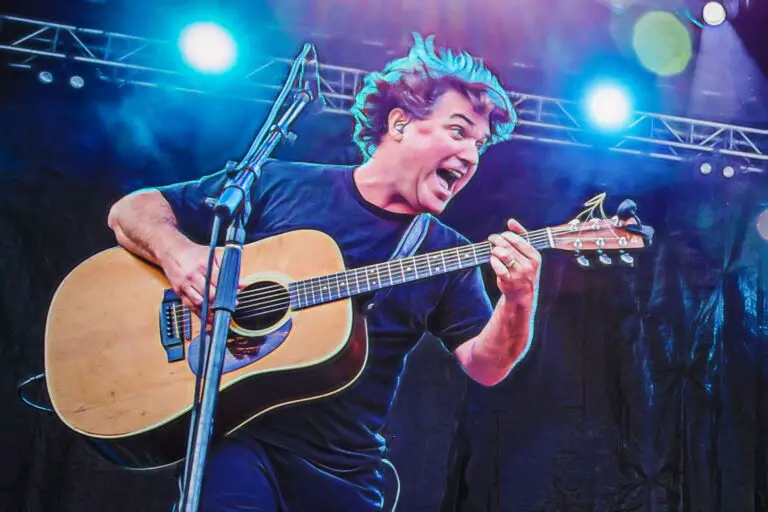 The Blue Heron Festival is well-known for presenting an eclectic lineup of national and regional artists. The 2021 Heron Summer Series continues to meet the same high standards for excellence. The series kicks off on Memorial Day Weekend with a showcase of local artists. Music will continue till mid-October, mostly on Saturdays with a few special Fridays and Sundays thrown in. Nearly 70 artists will perform on our main stage this summer.
The Heron remains a destination for families and people to connect to the land and our farm, thereby enriching the land, the community, and the lives of its visitors.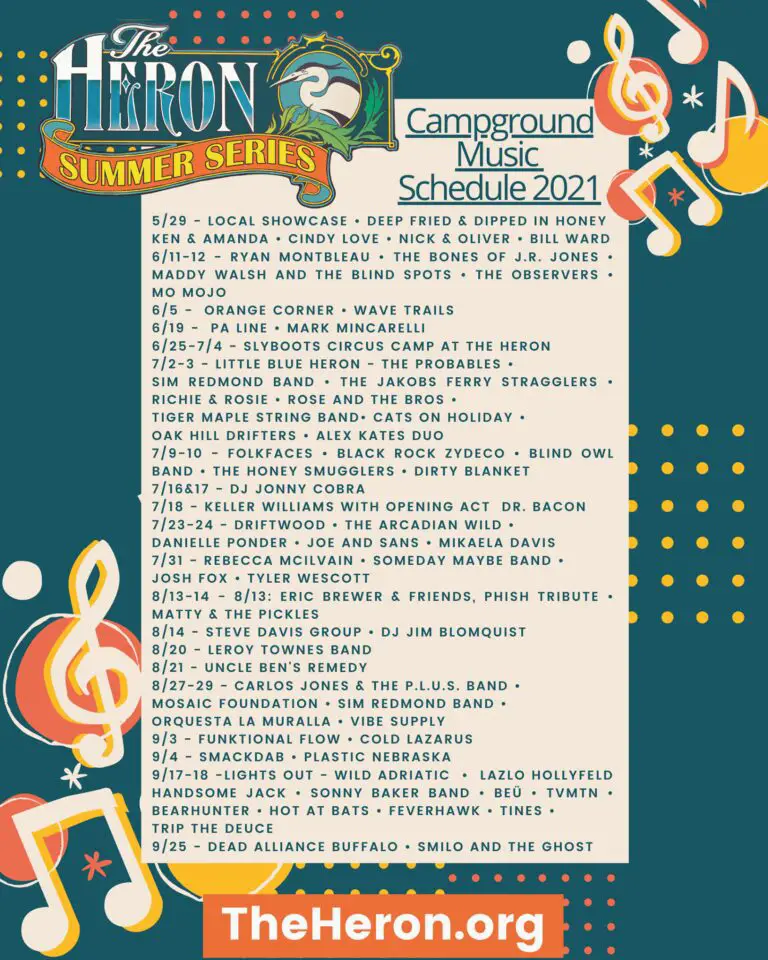 For Ticket info, Camping and AirBnb Reservations, and the Full Music Lineup, visit here.