The Linda: WAMC's Performing Arts Studio will reopen to live audiences for the first time since the breakout of the COVID-19 pandemic with a performance by the Paa Kow Afro-fusion Orchestra on Saturday, June 19 at 8pm.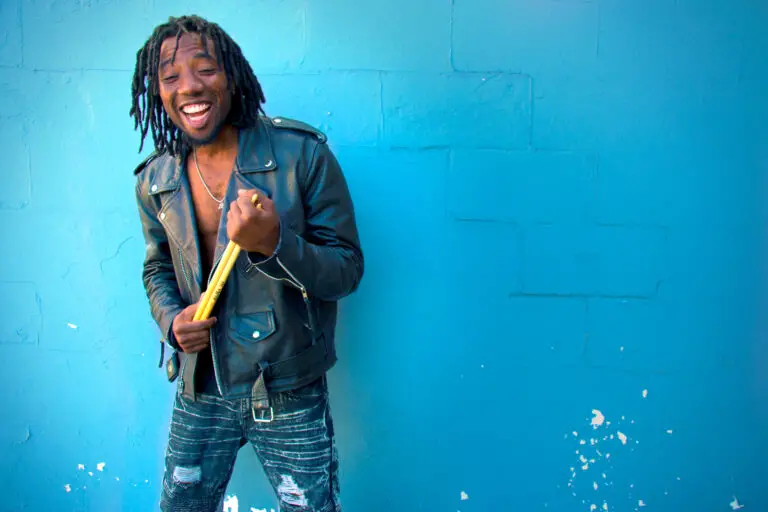 Ghana born drummer and composer, Paa Kow, blends rhythm and artistry from his home with jazz and African roots creating his own Afro-Fusion sound. Dubbed "Ghana's most artistic drummer" (Modern Ghana), he plays a custom, hand-carved, traditionally inspired Ghanaian drum set that is the only one of its kind in the world, guaranteeing an extraordinary cultural and musical experience. Paa Kow has toured internationally, sharing stages with both African and American luminaries including Kojo Antwi, Amakye Dede, and Victor Wooten.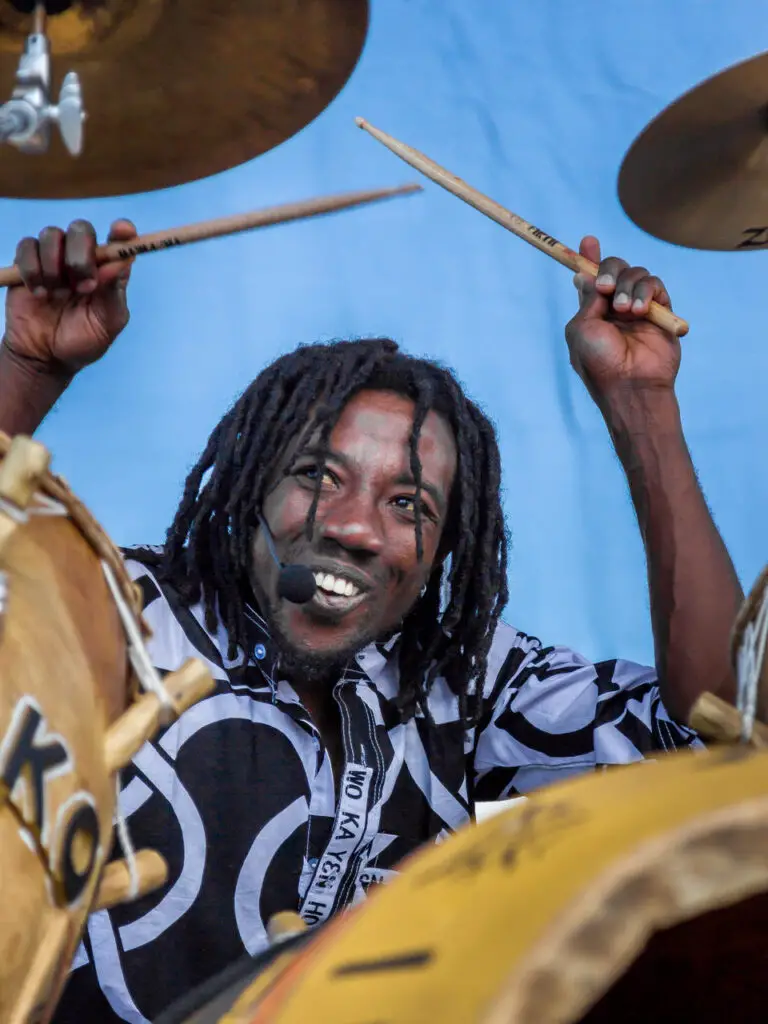 Growing up in the small village of Enyan Denkyira near Cape Coast in Ghana, West Africa, Paa Kow is widely recognized as one of the most remarkable drum set players to tour in Africa, Europe, and America. Paa Kow's deep groove and prodigious talent reveal a unique ability to speak to listeners with his drums, inspiring a profound spiritual conversation and fulfilling his vision to spread the music and culture of his homeland by touring the world with his Afro-fusion Orchestra.
With his albums such as Hand Go Hand Come, Ask, and Cookpot, Paa Kow has spread his creativity and his culture all across the world. His newest album, Nkwa Na Ehia, released in April of this year, heavily features Paa Kow's native language of Fante. The rhythmic songs will be a great way to celebrate the reopening of The Linda.
A restricted quantity of seats will be available to maintain social distancing guidelines. Fully vaccinated patrons will be allowed to attend maskless and unvaccinated patrons will be encouraged to wear face masks. Seating and common traffic areas will be socially distanced. Additional live concerts and performances at The Linda will be announced in the next few weeks.
Tickets for the Paa Kow Afro-fusion Orchestra are $20 in advance and $25 on the day of the show. Advanced tickets are available through The Linda's website.
For more information and updates regarding The Linda: WAMC' Performing Arts Studio visit  The Linda's website. To stay updated follow their Facebook and Instagram.