Born Leonard Albert Kravitz, the multi-faceted artist from New York City, celebrates his 57th birthday today. Known for his contributions to the world of music and acting, birthday boy Lenny Kravitz is known for his flashy style that translates into all areas of his creative endeavors.
Born of bi-racial parents, actress Roxie Roker (The Jeffersons), and television producer Sy Kravitz, Lenny experienced several racial barriers at the start of his career. Often being told that his music was neither black or white enough to appeal to labels' audiences, Kravitz took the initiative to put out his debut record, Let Love Rule, on his own. While his debut release only reached moderate success in the states, Kravitz used the momentum to land him the position of audio producer for the hit Madona single "Justify My Love" in 1990.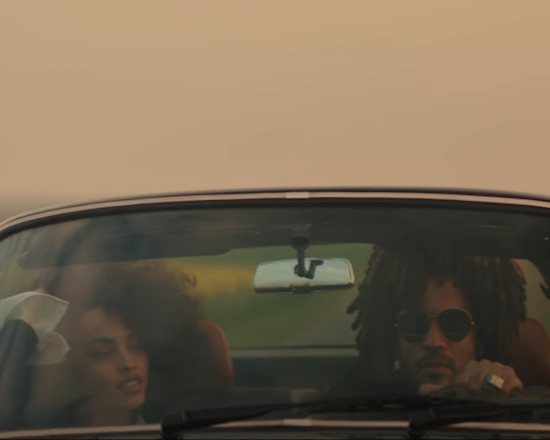 His contributions to the world of record production combined with his 1991 hit " It Ain't Over 'til its Over" skyrocketed Kravitz to fame. Throughout his musical discography, Kravitz has shown his ability to blend influences ranging from blues, jazz, contemporary R&B and psychedelia. While collaborating with artists such as Steven Tyler of Aerosmith and even Jay-Z, Kravitz has well proved that his music transcends racial barriers and appeals to audiences of various backgrounds.
Kravitz has several awards under his belt. He is the winner of two Grammy Awards for 'Best Male Rock Vocal Performance,' back to back for "Fly Away" and cover of The Guess Who's "American Woman," in 1999 and 2000, respectively. You may remember Kravitz stunning performance at the Pepsi Super Bowl XLIX Halftime Show alongside Katy Perry during which he performed a handful of hits. Also making a name for himself in the world of cinema, Kravitz has most recently featured in the Hunger Games trilogy playing the role of Cinna, a luxurious fashion designer. Ironically enough, Kravitz also is the founder of Kravitz Design which focuses on residential and commercial creative direction and design working with clients such as Swarovski Crystal.
Kravitz keeps his home close to heart. Known for spontaneously busking on the surrounding streets of Manhattan and shooting several of his music videos in Times Square, Kravitz is certainly a celebrated New Yorker.