In May 1971, when Paul McCartney teamed with his wife Linda for his second solo album, Ram, the critics greeted the occasion with guns drawn. 
To many fans and music journos, McCartney was viewed as "the man who broke up the Beatles" (he wasn't, of course; it was John who first asked for "a divorce").  At that juncture, he was also at odds with his brother Beatles over management, so they weren't inclined to say anything nice about him or his music, especially with all their bank accounts frozen due to the legal machinations.  And while Lennon took the PR offensive early and did many interviews to spin history, including the book-length "Lennon Remembers" in Rolling Stone, McCartney was hidden away in Scotland literally inventing the D.I.Y. rock aesthetic with his debut album, McCartney. The majority of his follow-up, credited to Paul and Linda McCartney equally no less (take that John and Yoko!), was largely recorded in two sessions in New York City with session players and the New York Philharmonic.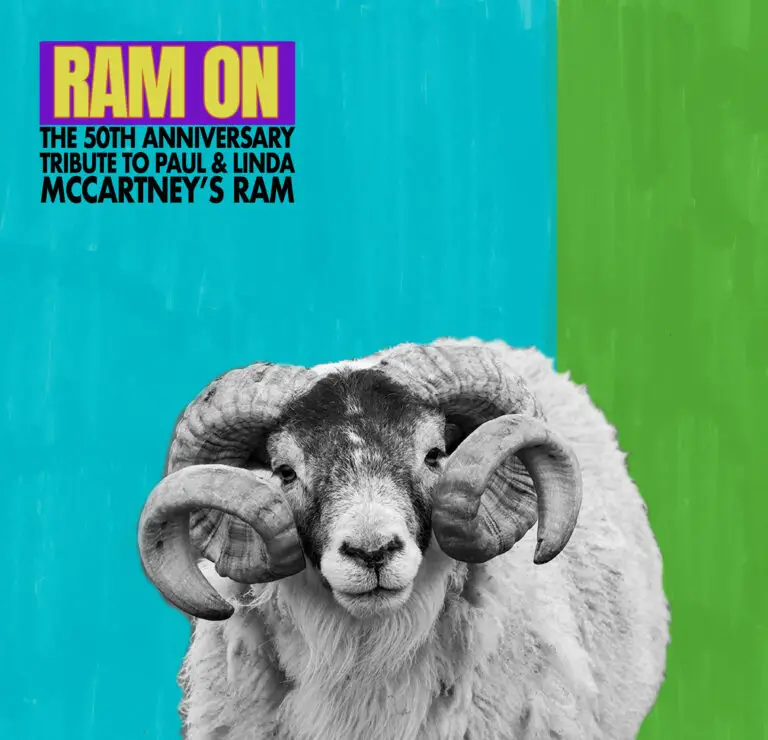 While the delightfully eclectic Ram received the full production values missing on his handcrafted debut, and while it topped the album charts and yielded a number-one single with "Uncle Albert/Admiral Halsey," it was savaged in the press.
The Village Voice called it "a bad record," NME "unrelieved tedium" and Playboy accused McCartney of "substituting facility for any real substance." Rolling Stone's Jon Landau called it "incredibly inconsequential" and "monumentally irrelevant." 
Now keep in mind that Rolling Stone was totally in Lennon's corner at this juncture, all for the access that sold issues.  It was recently revealed that magazine founder Jann Wenner went as far as having a critic rewrite his initially glowing review of McCartney's solo debut into a pan, all to please Lennon.  And let's face it, Rolling Stone has an absurdly long history of getting it all wrong – of panning a multitude of masterpiece albums in its initial reviews. That includes everything from Jimi Hendrix's Are You Experienced?, the debut discs of Led Zeppelin and Black Sabbath to Neil Young's Harvest and Nirvana's Nevermind.
As time went by, Ram slowly became noticed for what it is, maybe Paul's best solo album after Band on the Run, by critics and especially a younger generation of indie-minded musicians.  With its 2012 reissue, it's reevaluation to an ahead-of-its-time classic was complete, with raves in outlets like Pitchfork, Mojo, AllMusic and the like.  Music vlogger Elliot Roberts has put the sentiment, that the McCartneys may have created "the indie pop genre" with the disc, into a much-viewed video on YouTube.
The latest evidence of the quirky album's mighty appeal, especially to younger musicians who weren't even born at the time of its release, is the drop-dead spectacular new tribute album, RAM ON: The 50th Anniversary Tribute to Paul & Linda McCartney's RAM (Spirit of Unicorn Music, distributed by Cherry Red Records). 
RAM ON is the brainchild of powerhouse L.A. multi-instrumentalist/producer Fernando Perdomo and Denny Seiwell, the drummer on the original album and many of the biggest hits of Macca's band, Wings, including "My Love" and "Live and Let Die." 
After Seiwell received McCartney's blessing via text, the duo gathered together over 100 musicians to make it a reality.  Veteran guitarist David Spinozza and trumpeter Marvin Stamm returned to recreate their parts from the original sessions – on the off-album single "Another Day" and "Uncle Albert/Admiral Halsey" respectively.  Elton John guitarist Davey Johnstone, bass ace Will Lee of The Fab Faux, Carnie Wilson (Wilson Phillips), Dan Rothchild (Heart, Sheryl Crow), Pat Sansone (Wilco), Joey Santiago (Pixies), Eric Dover (Jellyfish), Durga McBroom (Pink Floyd), Dave Depper (Death Cab for Cutie) are just some of the contributors.
Unlike some tributes which favor radical reinvention, RAM ON works to stay close to the feel, sound and fun-loving spirit of the original.  To keep true to the groove, the duo began by first tracking Seiwell's drum parts as he played along to the original album, on a kit including the original snare drum used in the 1970/71 sessions.  Guitarist Spinozza also used his original axe on the remake of "Another Day."
In recreating all the musical textures on this slyly sophisticated release, Perdomo and Seiwell went with organic sounds, with period instruments like the Wurlitzer Electric Piano, Fender Rhodes and surely a bevy of vintage guitars vs. their sampled counterparts.  The playing, engineering and mastering here is all first-rate. It's like turning the Instagram sharpen tool onto an old family photo to reveal more delicious detail in your past. Perdomo's skill at bringing a new sheen to vintage sounds was earlier evidenced in his contributions to Echo In the Canyon, the 2019 Netflix musical documentary on the LA/Laurel Canyon music scene of the '60s.
Ram was one of rock's most stylistically diverse albums at the time of its release.  It mixes the quaint ukulele folk of "Ram On," with screaming rockers like "Monkberry Moon Delight," the acoustic blues of "3 Legs" with fully orchestrated suites like "Back Seat of My Car" and "Uncle Albert/Admiral Halsey."   
High praise should go to the many lead vocalists who had the task of trying to match the many voices of Paul McCartney at his peak, from the gentle crooner to the tonsil-ripping rocker.
Wilco's Pat Sansone nails the vocal vibe on "Ram On," while Nick Bertling recreates all the musical fabric of this seemingly accidental sounding masterpiece, from the reverb piano arpeggios of the opening to its footstomp rhythm and ukulele strums. Timmy Sean comports himself with the proper vocal gusto on both "Smile Away," which features a slide guitar solo from Elton's string man Davey Johnstone, and especially on the extra manic "Monkberry Moon Delight."  The latter is one of highlights of both the original and this tribute disc.  Dan Rothchild also hits the nail on the head in his duo of lead vox on the. album opener "Too Many People" and "Heart of the Country."
Paul was definitely deep into the ganja at the time he penned these incomprehensible lyrics, the kind of madcap nonsense (that's a compliment, folks) for which Pink Floyd's acid waylaid founder Syd Barrett is so revered.  This track, and so many on this album, just capture an army of musicians having fun, pursuing simple, communal sonic joys rather than trying to make the grand artist statement.  Beach Boys' offspring Carnie Wilson and Rob Bonfiglio do a great job on "Long Haired Lady," while someone called The Dirty Diamond (?) and Durga McBroom, Pink Floyd's recent femme fatale tour vocalist, nail the dirty blues of "3 Legs."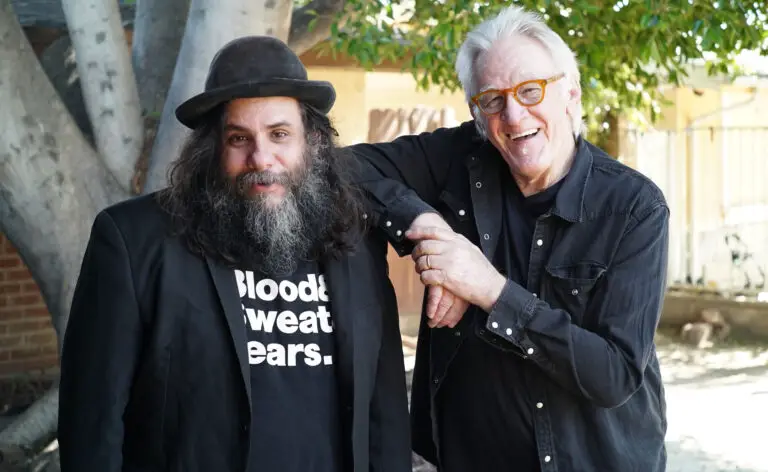 Perdomo and Seiwell do take subtle liberties with the orchestrations as heard in "Uncle Albert/Admiral Halsey." The intro on the tribute features some beautiful vibraphone chording, something that sounds as if it was lifted from "Pet Sounds"-era Beach Boys.  It made me go back to the original album to find that it wasn't there in Macca's version. This is one of many smart little additions from the tribute's producers that make the listening experience so rewarding.
The secret spice of Ram, and much of the Wings' output for that matter, is the background vocals by Linda McCartney. No less an authority than the curmudgeonly Pete Townsend has praised her contributions. It's a sometimes wavery, sometimes pitchy but always honest and human sound which, if stripped from the album, might've cost it a key ingredient in its appeal. In retrospect, Linda's voice is a sonic signature that gives Ram and Wings a truly unique character. Imagine "Whiter Shade of Pale" without the organ, "Strawberry Fields Forever" without the mellotron, and you see what Linda's absence might mean.
Lauren Leigh, Emily Zuzick, Beatrix Coyle, Jody Quine, Cyndi Trissel, Cait Brennan, Marisol Koss are among the vocalists called upon to perform Linda's parts.  The background vocals are expertly arranged throughout and include more than a dozen voices on tracks like "Monkberry Moon Delight."
In addition to wrangling this cast of 100, Perdomo wears many hats instrumentally, playing many of the acoustic and electric guitar and some keyboard parts. 
RAM ON will make more people realize just how great and groundbreaking Paul and Linda's initially maligned 1971 offering is. 
For the variety of sounds, its performances and sheer reckless joy, it should be placed among his and the Beatles' best.  It is an album made by a man who was done with making grand lyrical statements or politicking through sound, at least for the moment.  And the way he worked, his ability to do things from personal joy and not to please or outdo the Beatles' myth is something that may indeed have served as a kind of template for the indie pop sound.  Sure it was shoegazing, a reflection of his commitment to his relationship, family and the simple joys of life and love in the country, but it was five-star. Word from Seiwell, who remains close to Paul, is that he is pleased with the result of Perdomo and his old drummer's efforts. 
That should be enough for you to check it out, don't you think?
Key Tracks: Monkberry Moon Delight, Ram On, Uncle Albert/Admiral Halsey"
For more, check out this recent interview with Seiwell and Perdomo with Elliot Roberts on his podcast