Opera Saratoga has introduced the fourth installment of their 2021 America Sings digital concert series in Saratoga Springs. On Friday, May 21, the series will return to Caffe Lena in Saratoga Springs for "A Tribute to Langston Hughes," featuring baritone singer Justin Austin and pianist/composer Damien Sneed. Justin and Damien's all Langston Hughes program will feature songs by Margaret Bonds, Robert Owens, Damien Sneed and Ricky Ian Gordon.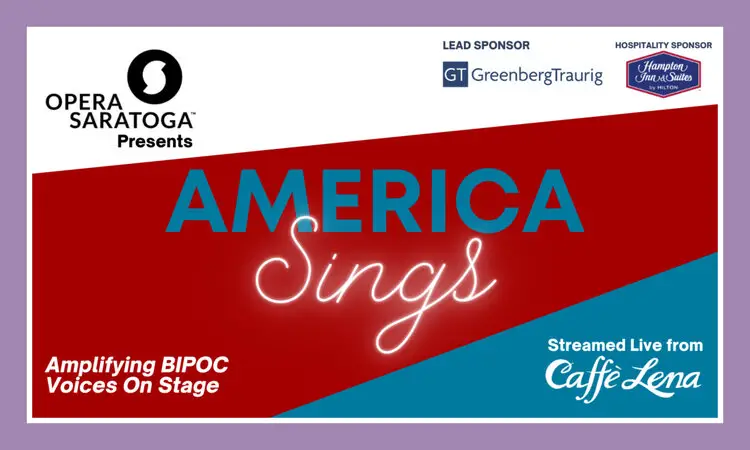 America Sings is a concert series that amplifies the voices of BIPOC artists, who have historically been underrepresented on the concert stage. Each event will feature a wide array of classical, jazz and popular music from various performers.
Langston Hughes was an American poet, social activist, novelist, playwright and columnist from Joplin, Missouri. One of the earliest innovators of jazz poetry, Hughes is best known as a leader of the Harlem Renaissance. In addition to poetry, Hughes wrote plays and short stories, and collaborated with many composers.
All concerts in Opera Saratoga's America Sings series are livestreamed to the public for free, but viewers are encouraged to contribute through a virtual tip jar during each event. All "tips" made during each concert will be split equally between Opera Saratoga and the featured artists, providing support to artists who have been financially impacted by the shutdown of live performances across the country.
The Langston Hughes tribute event will be livestreamed at 7 p.m. on Caffe Lena's YouTube Channel and the Facebook pages of both Opera Saratoga and Caffè Lena. For livestream access and more information, check out the Opera Saratoga website.