Heading into the homestretch of the season, Saturday Night Live welcomed Keegan Michael Key with musical guest Olivia Rodrigo. Led by a cold open with Dr. Fauci (Kate McKinnon) reviewing scenarios related CDC mask regulations being lifted, the evening also featured The Muppets return to SNL.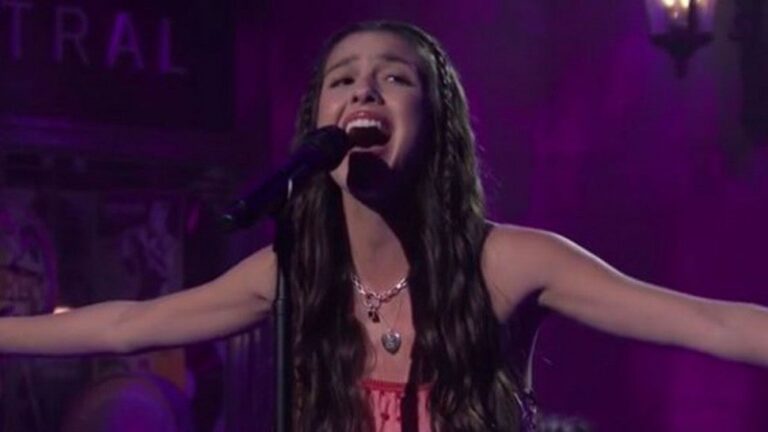 Rodrigo got her start on the Disney Channel, and is the lead in High School Musical: The Musical: The Series on Disney+. She released her first song (unrelated to the show), "Driver's License," in January where it debuted at #1 and stayed there for eight weeks. The inescapable breakup ballad about co-star Joshua Bassett has a mix of Lorde, Taylor Swift, and Billie Eilish.
Beginning the song sitting atop a grand piano, she moved about the Studio 8H stage, slowly revealing the full band spread around the perimeter of the state. With a light up floor, Olivia Rodrigo poured her heart into her breakout hit.
The second performance featured "Good 4 U," a breakup song with an old-school Paramore vibe, released this past Friday, May 14.
Saturday Night Live's 46th season will come to a close on Saturday, May 22 with host Anya Taylor-Joy (The Queen's Gambit) and musical guest Lil Nas X.