In an act of courage, Goose took the stage only 30 minutes after the last bolt of lightning struck at The Caverns in Pelham, TN. Rain was imminent. Fans marched deep into the woods, adjacent to a misty cave spitting dragon-like smoke. On the night of May 9, a life-time's worth of campfire stories materialized. 
The Connecticut based jam band experienced meaningful growth over the last few years. Fans felt a calling and a reason to travel far and wide. Many were on quests to seek healing after such a painful year. Seekers flew or drove day in and day out in order to find what they were looking for. For many, Goose's quality live streams provided one small pocket of joy during the COVID-19 shutdown. Those out of work had a reason to find out what day was; especially during the Bingo Tour.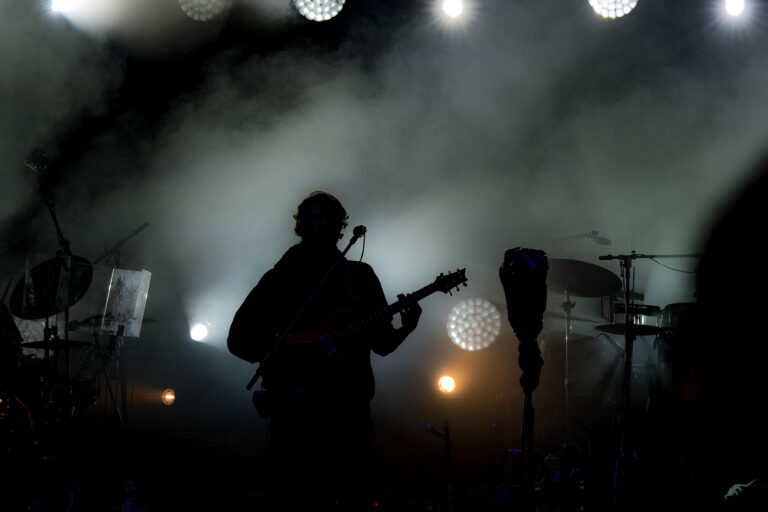 Goose delivered a reflective musical journey. Each song during the first set had a dark undertone. Lights were minimal and intimate. The atmospheric music complemented incoming thunder, lightning, and pouring rain. Upbeat songs like "Butter Rum" were not all fun and games after some lyrical digging. 
During set break, fans were asked to descend into the cave where concerts are typically held in order to take shelter from the storm. There was uncertainty, but spirits remained high. This waiting period built up serious energy in the crowd. Everyone prayed for a collective bargain. If the band could only play a few more songs, they would pay back the energy ten-fold. 
Goose returned for a heavy hitting, yet positive second set. The power of the crowd pouring out of the cave could only be described as one with dragons. The band was armored with an easy up, and fresh clothes appropriate for the high seas; as well as plenty of towels. 
What ensued next was where the deviation in future folktales unfurled. "Madhuvan" roared. The weather cleared. Catharsis achieved. Some reported questioning their state of awakening and considered the probability that they were dreaming. Others briefly contemplated retiring from Goose shows all together in order to end on a high note. The consensus was that the exorcism-like power of "Madhuvan" followed by the reincarnating comfort in "Spirit of the Dark Horse" released everyone from their beasts of burden. 
The rest of the night was light hearted. Pure bliss covered everyone's face, while mud covered the rest of them. 
Quests complete and beasts slayed, Goose once again delivered an experience that will last a lifetime. Much appreciation was felt for the crew, band, and fellow attendees for making it an unforgettable night.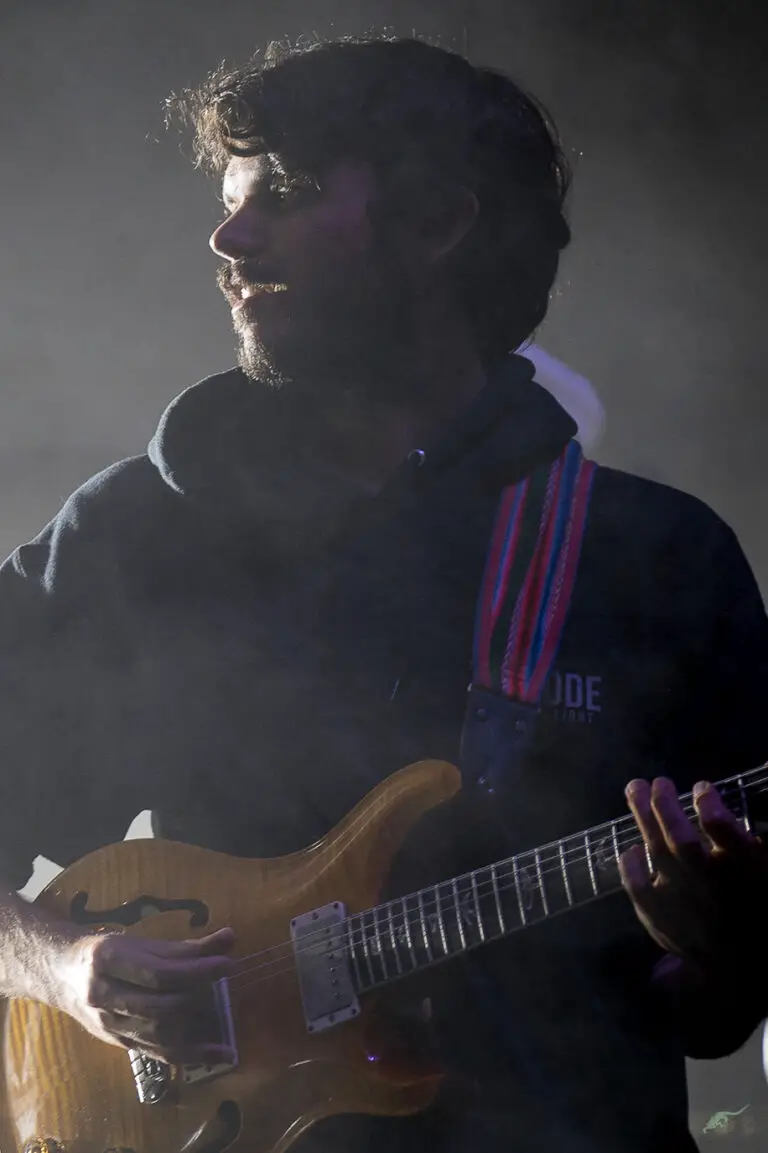 There are a small handful of tickets left for Goose's run in Perry, NY. Get them while you can!
Check out an earth-shattering "Madhuvan" below.
Setlist: Atlas (Wood Brothers), Indian River Alternate Ted Version, Butter Rum, Elmeg The Wise, Madhuvan, Spirit of the Dark Horse, Madhuvan Reprise, Doobie Song, Tumble, Don't Do It (The Band) 
Encore: Crosseyed & Painless (Talking Heads), Elmeg The Wise Reprise (Credit Jon Lombardi via El Goose Facebook Page)