Spring Jubilee Festival in East Durham, NY has announced the lineup for the inaugural festival, taking place on May 21 and May 22.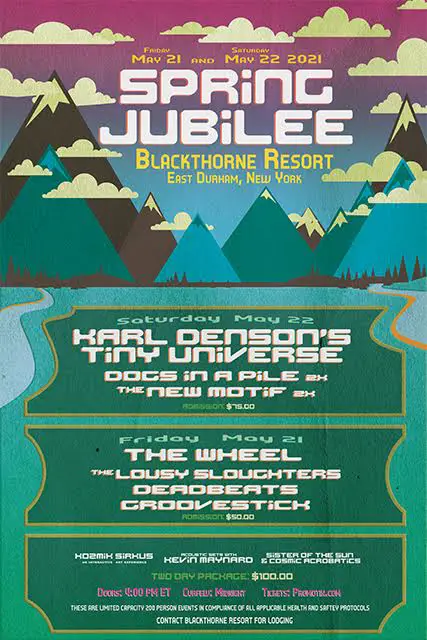 Spring Jubilee is a new music festival and will be a two day event this year hosted at the Blackthorne Resort. The first day is Friday, May 21 with performances from Capital Region based and tribute band The Wheel and The Deadbeats, and performances from  The Lousy Sloughters, Groovestick. Day 2, Saturday May 22, includes performances from Karl Denson's Tiny Universe, and two sets from both Dogs in A Pile and The New Motif. 
Tickets are currently on sale for both one day and two day passes. The event has limited capacity due to the pandemic with only 200 tickets available for each day. While camping and lodging is available through Blackthorne Resort, it is not included with the ticket. Spring Jubilee will be following protocols such as mask wearing to reduce the spread of COVID-19.