Less than one week after posting a concerning tribute video to DMX from a hospital bed of his own, rapper, Black Rob, has passed away, with speculation of the cause of death being kidney failure.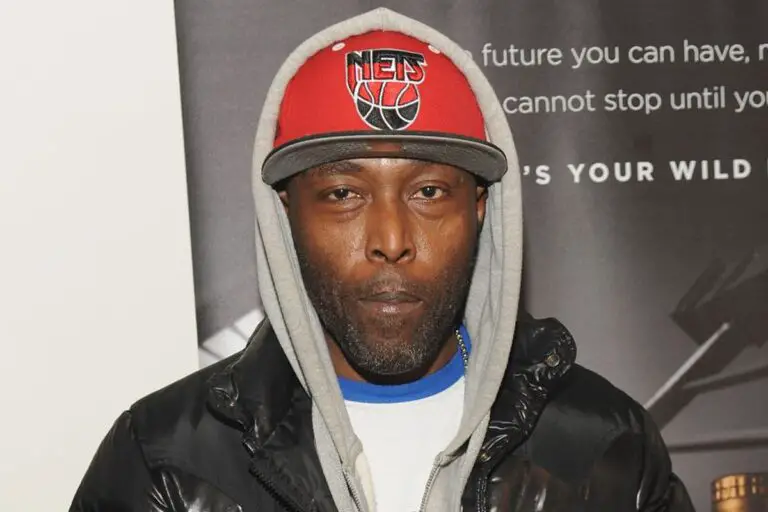 Much like DMX's passing, Black Rob's death is another blow to hip hop, continuing a run of premature casualties of once famed rappers. It was only April 11 that a bed-stricken Rob looked worse for the wear in an Instagram video posted to his account, in which he paid his respects to DMX 
"I don't know, the pain is crazy, man. It's helping me out though, it's making me realize I got a lot to go," he said. "I feel everything about X. X was positive. Love to X," the former Bad Boy Records emcee shared as he struggled for words. 
That video began speculation amongst fans about the state of the Harlem emcee's health, with concerns being raised over his feeble appearance and his faint sounding voice. In another video posted to Instagram the "Whoa" rapper shared that he was out of the  hospital and shed light on his recent health concerns, 
"Oh man, I've been dealing with this for five years. Four strokes … I don't know what to tell you man. Shit is crazy. The shit is hard," he said. "I don't got no house to live in — except maybe an apartment. Me and my man be trying to get together. I'm telling you man, this shit is strange. It's hard, you know what I'm saying?"
He continued,
"I don't know what the people want to do, what the people going to say. I need some rest, man. Really, man. I need some rest. My side is killing me."
Amidst the rising interest in Black Rob's condition, producer, Mike Zombie, set up a GoFundMe account with a goal of $50,000 to help Rob "find a home, pay for medical help & stability during these trying times."
Sadly, it was all for naught, as Rob succumbed to his reported kidney issues on April 16, with the news of his passing being shared by friend and former Bad Boy Records label-mate, Mark Curry.
Curry announced Rob's death in two videos posted to his Instagram account, and Variety later confirmed his passing through additional sources. 
"I don't know where to begin this," "But I thank everybody for the donations. Rob passed away about an hour ago."
In a second video, Curry revealed that he was with the rapper when he died.
"Rest in peace to my brother. I was there with him. I was there with him," Curry said. 
There was an outpouring of love from fellow entertainers as well as rappers, as Rob's brief but successful run as a successful mainstream artist left him revered and loved.