The Caroga Lake Music Festival returns this year during the summer, and marks the 10 year anniversary for the festival.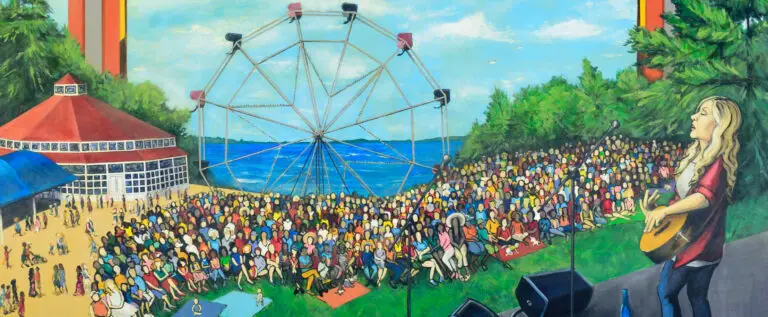 Caroga Arts Collective hosted several performances and events featuring artists from all around the world spanning from different genres. They use inspiration from nature found in the Adirondacks and bring the community together through art, culture and business.
The Caroga Lake Music Festival is presented by the Caroga Arts Collective and founded and directed by Kyle Barrett Price. It is five weeks and offers free music performances and community outreach. Artists from all around the world and from the community create interactive experiences for the audience. Four series arose from the festival including – Sherman's Revival Series, Caroga Chapel Series, Encore!Jazz Session and The Barge.
This year is not only the 10 year anniversary for the Caroga Lake Festival, it is also the 100 year anniversary of Caroga Arts new home, Sherman's Amusement Park. The festival takes place July 24 – August 22 and is featuring debut artists from genres such as classical, bluegrass, pop, jazz and more. Caroga Arts plans to partner with local businesses and organizations. 
With health as the main priority for artists, the audience and staff, a Protocol Advisory Team is meeting every week to maintain safety as the festival approaches. Every concert held at the park will be held at Sherman's Bumper Car Pavilion with socially distanced pods to seat the audience. More updates about the Caroga Lake Music Festival will be announced later this Spring.