St. Patrick's Day is normally for pints of Guinness, Irish music, parades, and indeed in New York City that was the case in 1990, as always before the plague temporarily swept all that away.  The Pogues had played a Friday night gig at the Beacon, and were playing Saturday Night Live on this night, the parade happened in Manhattan, the pubs were no doubt full, but in Brooklyn there was nary a tin whistle in sight, only the loud and the heavy. This was a killer triple-bill on St. Patrick's Day that had naught to do with being Irish: Quebec heavies Voivod, Seattle bruisers Soundgarden and just-achieving-stardom west coasters Faith No More, at L'Amour in Brooklyn – doubtless one of the great gigs ever.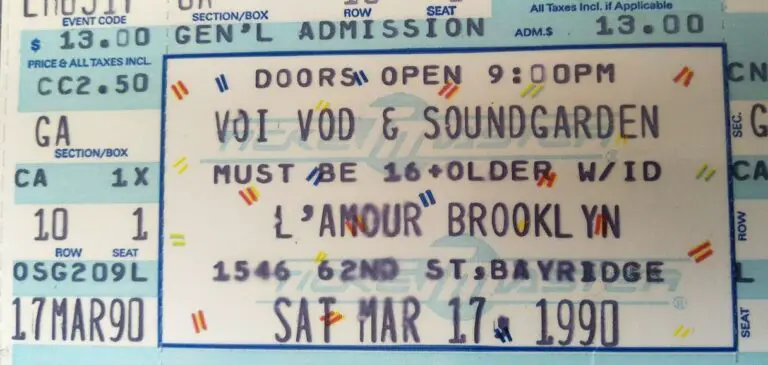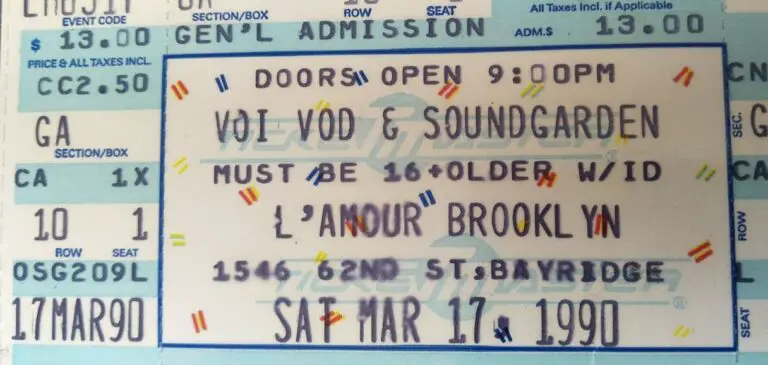 This was the final night of this tour – Voivod and Soundgarden had been on tour together for months, with FNM the opening band on early shows, and then again at the end of the tour. So there was a celebratory air, each of the bands getting on stage during the other bands' sets, jamming. 


Voivod headlined. Soundgarden was in the middle slot. This seemed unthinkable just a year or two later, when FNM and Soundgarden both blew up, but in 1989-90, Voivod was the bigger band, beloved left-field underground metal kings.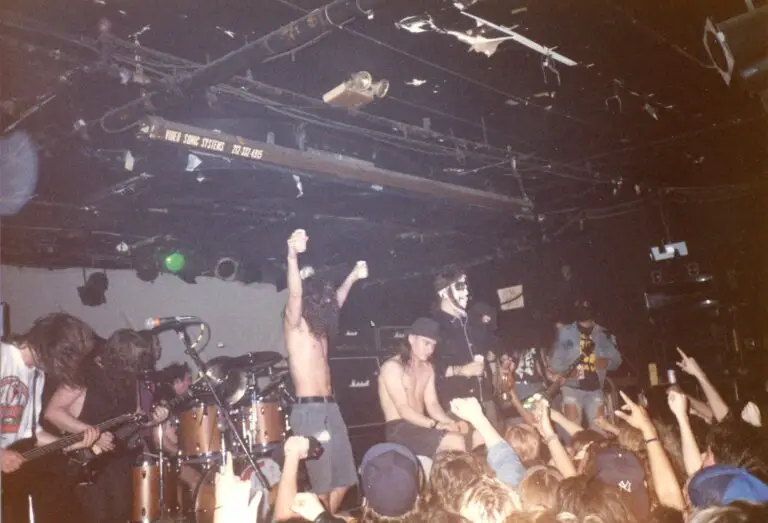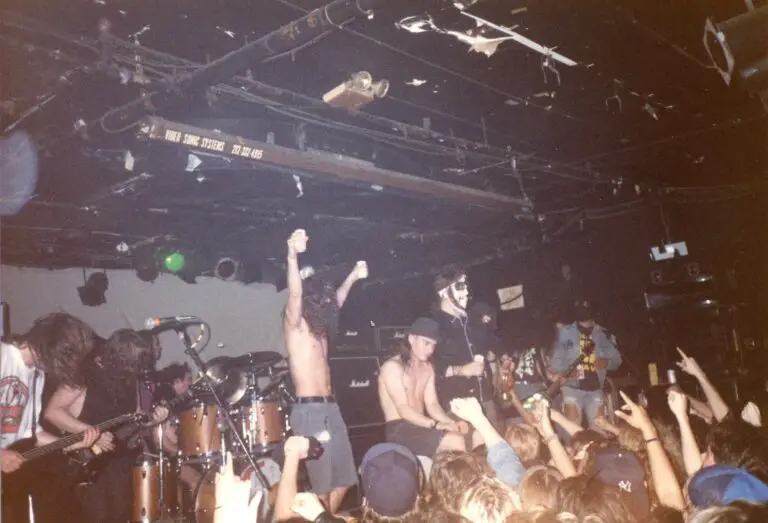 So Faith No More, on 'The Real Thing' tour, opened the night – they were certainly the least-known of the bands, but shortly before this gig, MTV started playing the "Epic" video on heavy rotation, and FNM were the trendy new band of the moment. 'The Real Thing' started selling bucketloads. Consequently, L'Amour, a Voivod stronghold that would have been full even without the other two bands, was utterly sold out, jam-packed before FNM hit the stage.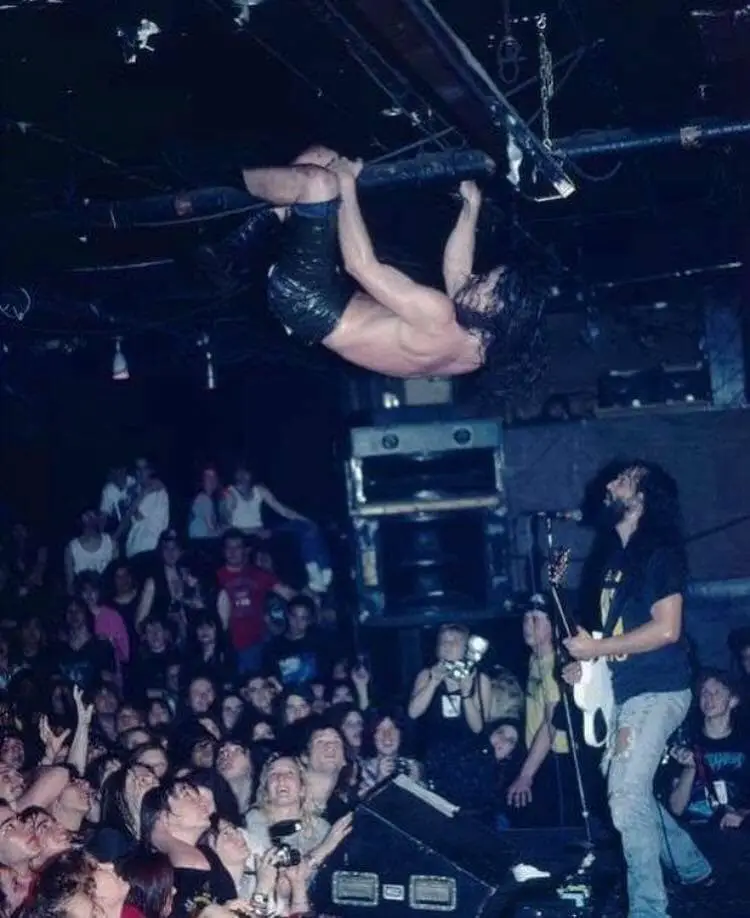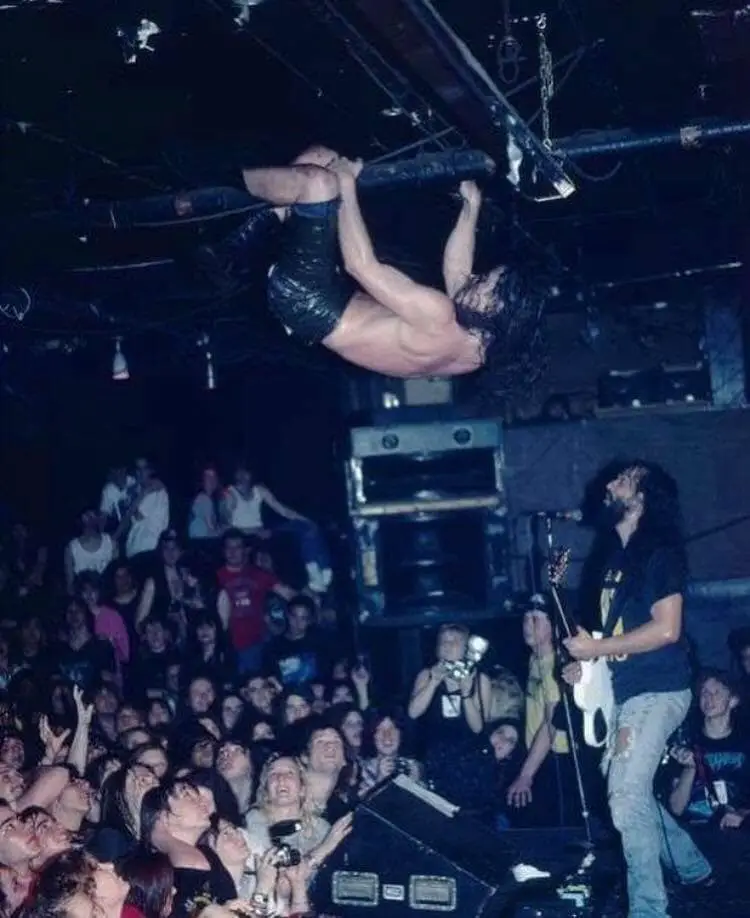 The crowd went apeshit. When they played, they were excellent, opening with "From Out of Nowhere," playing a roaringly-received set of mostly 'The Real Thing' songs (plus old chestnut "We Care a Lot") and closing with Sabbath's "War Pigs." Various guys from Soundgarden and Voivod jammed along.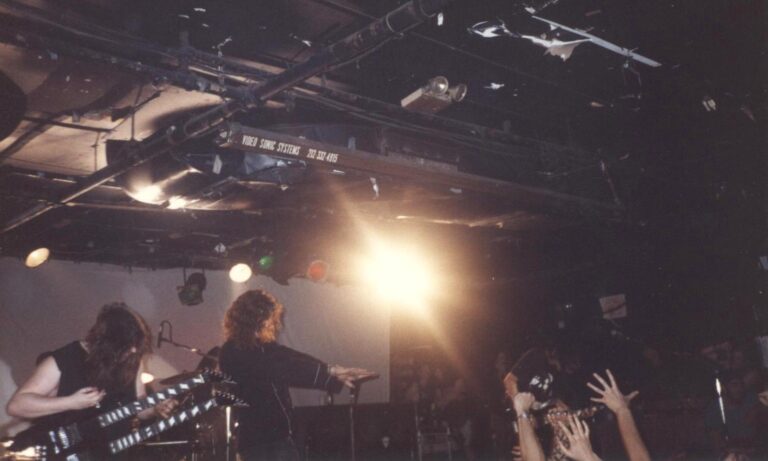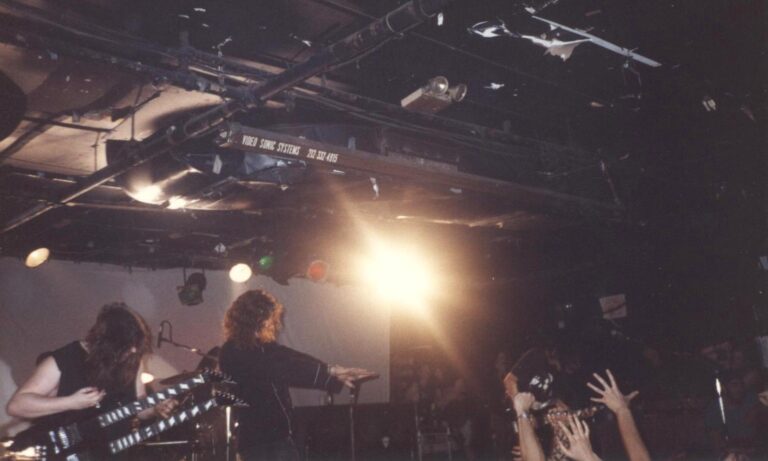 Soundgarden played second, promoting their heavy, killer Louder Than Love record. I'd seen them not long before this, but they were definitely my favorite band in 89-90, so I had to see them (and Voivod) again. They played "Flower," the pummeling "Gun," "Loud Love," "Hands All Over" and a bunch of other sludge-metal classics.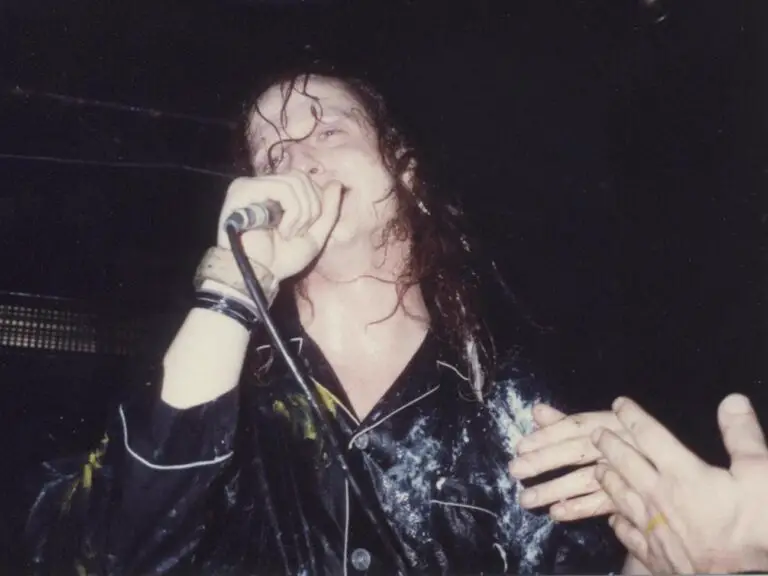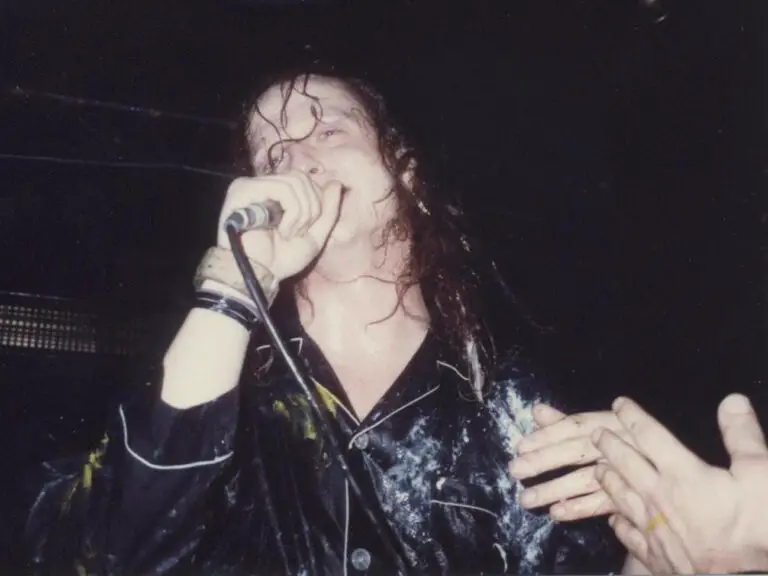 During "Big Dumb Sex" Voivod guys sexually harassed Chris Cornell with an inflatable sex doll, and at one point Chris Cornell crawled out over the crowd hanging from the low ceiling and dropped right in to the packed, swirling pit. Mighty. They finished with Spinal Tap's "Big Bottom,",and the creeping, all-consuming doom-metal of "Beyond The Wheel" closed the show.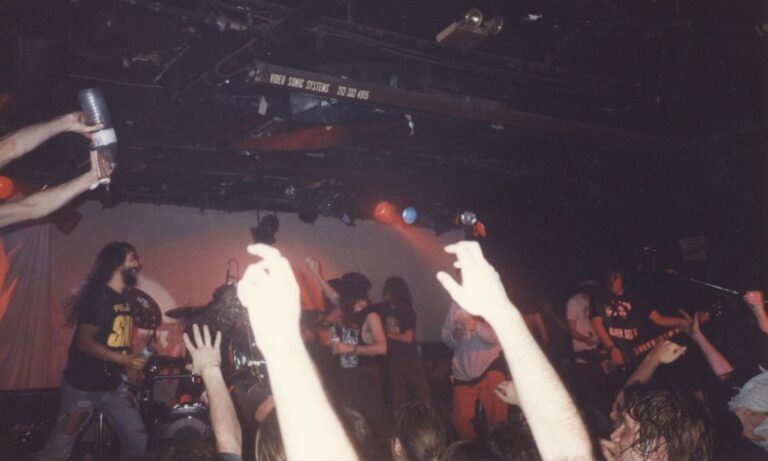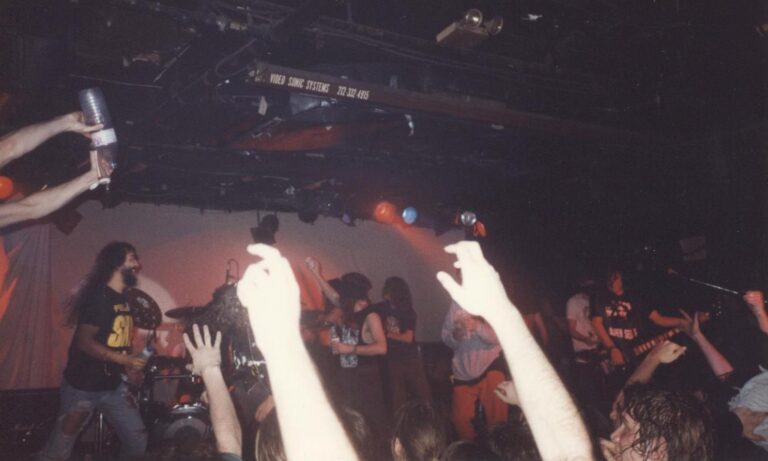 Voivod headlined, touring behind that godlike Nothingface record, played almost that whole record, plus a few choice oldies and a cover of ZAPPA's "What's The Ugliest Part of Your Body?," during which song drunken Soundgardeners and Faith No Mores jammed or just undulated around them like 60s bellydancers, with Mike Patton running around with a sex toy strapped to his head. Which was odd. Great night, amazing bands, and this one was up there with the best triple-bills ever.
Setlists
Faith No More: From Out Of Nowhere, Introduce Yourself, The Real Thing, Underwater Love, Zombie Eaters, We Care A Lot, Sweet Dreams, Surprise! You're Dead!, Epic, Woodpecker From Mars, War Pigs
Soundgarden: Flower, Hands All Over Me-American Woman, Gun, Loud Love, Get On The Snakel Big Dumb Sex, Full On Kevin's Mom, I Awake, Big Bottom, Beyond the Wheel
Voivod: The Unknown Knows, Nothingface, Tribal Convictions, X-Ray Mirror, Tornado, Pre-Ignition, Missing Sequences, Brain Scan, Into My Hypercube, Astronomy Domine, Inner Combustion, What's The Ugliest Part of Your Body?