On Friday, March 12, Madison VanDenburg will kick off NYS Music in Motion Season 2, when she sits down with our host, rocker Frank Palangi.
Sponsored by Helping Friendly Salve, the series brings together seasoned musicians who hail from the Empire State or have made New York their home, alongside Palangi, a Warren County native.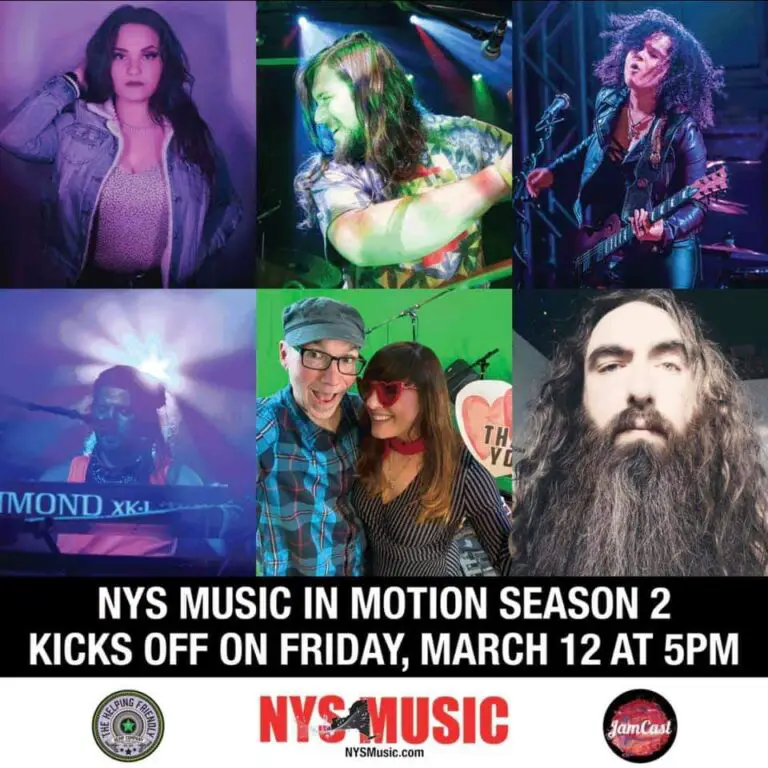 Guests for Season 2 of NYS Music in Motion include American Idol's Madison VanDenburg, Scott Hannay, The Voice's Moriah Formica, Donny Frauenhofer, Sirsy and Lowell Wurster.
Tune in starting on Friday, March 12 and every other Friday for each installment of Music in Motion on the NYS Music YouTube, IGTV and Facebook page. New for Season 2, you can catch all episodes on the JamCast Network.
Palangi will have a sit down conversation with each artist, with a first season lineup that includes the following musicians from across New York. A homegrown indie rock recording artist, singer, songwriter, and guitarist, Palangi fuels his positive ambition naturally by serving up a feeding frenzy of edge heavy guitars, with a side of deep, gritty vocals. With a no-quit mentality, Palangi draws on influences from 80s & 90s rock, including post-grunge and heavy metal.
NYS Music in Motion Season 2 Schedule
March 12 – Madison VanDenburg
March 26 – Scott Hannay
April 9 – Moriah Formica
April 23 – Donny Frauenhofer
May 7 – Sirsy
May 21 – Lowell Wurster