On March 10, tickets for The Supper Club at the Hollow Bar + Kitchen in Downtown Albany go on sale, ahead of the series' return in April.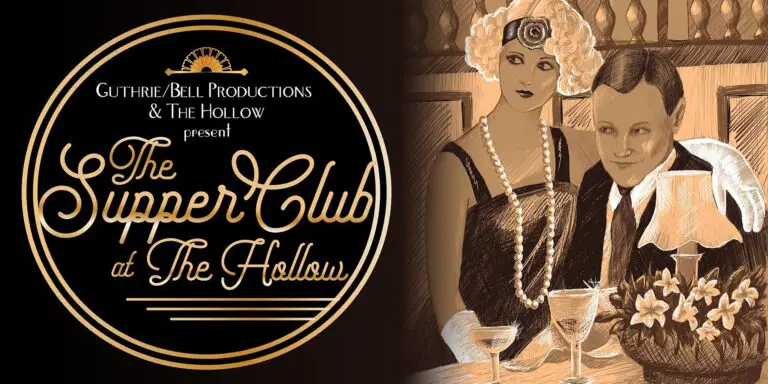 Michael and Dora Philip opened The Hollow Bar + Kitchen in 2013 and its unique setup and great location caused it to gain notoriety. The establishment received four stars for its restaurant and has gained notoriety for live music held throughout the week.
When the pandemic hit, The Hollow faced a shift in business and was shut down for five months. It reopened in August 2020 with indoor and outdoor dining at reduced capacity. While the restaurant was able to open, its other half, live music, was still missing and it took a toll.
The Supper Club shows were originally launched in October 2020 by Guthrie/Bell Productions The shows gave local artists an opportunity to perform and it also gave a boost to the establishment. The first performance was from local musician Girl Blue on Oct 9, 2020, and continued for four more Fridays. The audience is socially distanced and the Hollow abided by guidelines to ensure safety for every show. However, they took a break in November after coronavirus infections increased.
Following the winter hiatus from the surge, the Supper Club at the Hollow Bar + Kitchen resumes this April and May. The tickets go on sale on Wednesday, March 10 with a full lineup for April. The shows begin on April 2 with Justin Henricks, Beau Sausser and Bill Carbone. The rest of the performances for the month consist of local artists. The performers for May will be announced soon.
Tickets are sold for tables of two or four guests. For a table for two the price is $30 and a table of four is $60. The price for the tickets is for the performance only, guests are able to order food and drinks from the menu. However, according to NYS regulations, attendees must order food if they order alcohol. Every show consists of seatings from 6-6:30pm, a short first set at 6:30pm, a time to eat from 7-8pm and a longer set at the end from 8-9:30pm. The tickets are sold through Eventbrite and serve as the reservations because no tables will be sold at the door.
Attendees must adhere to all social distancing guidelines and masks are required when not seated at your table. Reservations are required through a ticket purchase; no tables will be sold at the door the night of the show so staff can properly plan for the number of guests.
The Supper Club at The Hollow schedule
April 2: Justin Henricks, Beau Sasser and Bill Carbone – Tickets
April 9: Murky Currents feat. Tom and Max of the Ominous Seapods – Tickets
April 16: Laura Paigo with Nick Ferrandino & Jeff Sohn – Tickets
April 23: Girl Blue – Tickets
April 30: Erin Harkes – Tickets
May 7: MP3: Al Schnier , Vinnie Amico and Tom Pirozzi SOLD OUT
May 14: Knot Dead Duo Tickets
May 21: The Age Tickets