The Crandell Theatre, Columbia County's largest and oldest theatre located at 48 Main St. in Chatham, has raised $2 million towards their $3 million renovation goal.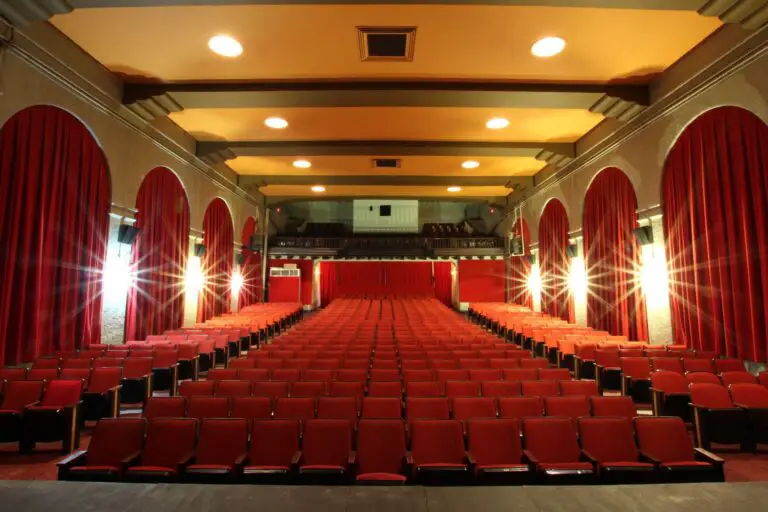 Built in 1926 by Chatham native and banker, Walter S. Crandell, the building designed in Spanish Renaissance style opened on Christmas day in 1926. The sound system was installed in 1929 and they played movies with audio called "talkies". Anthony H. Quirino purchased the building in 1960 and stayed within the family's possession until his son Tony died in 2010. 
In 1998 film enthusiasts organized Chatham Film Club to regularly bring more independent and foreign films to the area. They made arrangements with Tony to rent the theatre out on a monthly basis on Sundays. Two years after, they collaborated with the Columbia County Council on the Arts and created the FilmColumbia festival which is a weekend of films shown in the theatre. After Tony's passing, the CFC raised $600,000 to fix the theatre after its closing and purchasing it with the help of the community and Ellsworth Kelly Foundation, Lael Locke and Judy Grunberg. The CFC name officially changed to the Crandell Theatre in 2018.
The Crandell is a single-screened theatre that contains about 534 seats with over 422 auditorium seats and over 112 balcony seats. In 2013 they rebuilt the projection booth on the balcony to adopt digital projection and sound equipment. The current renovation plan includes upgrading the audio system, lobby and concession expansion. Additionally, they will make restrooms more current, replace seats and organize functional storage and workspace. The money made towards the renovation so far comes from fundraising and a $1 million pledge. 
The theatre closed because of the pandemic but may reopen this summer if the state guidelines and their finances allow them. They plan to produce the FilmColumbia Festival this fall and hope to start reconstruction next January. If things go as planned, they can reopen with the renovations and host the FilmColumbia later next year.