On February 3rd, Brooklyn-based electronic rock artist White Cliffs (Rafe Cohan) released an endearing claymation music video accompanying his newest single, "Just Like You." Garnering a lot of attention from fans to art enjoyers alike, the video is impressively mesmerizing and perfectly captures the feeling of imposter syndrome. The single kicks off the beginning of his upcoming EP, Stockholm, to be released February 19th.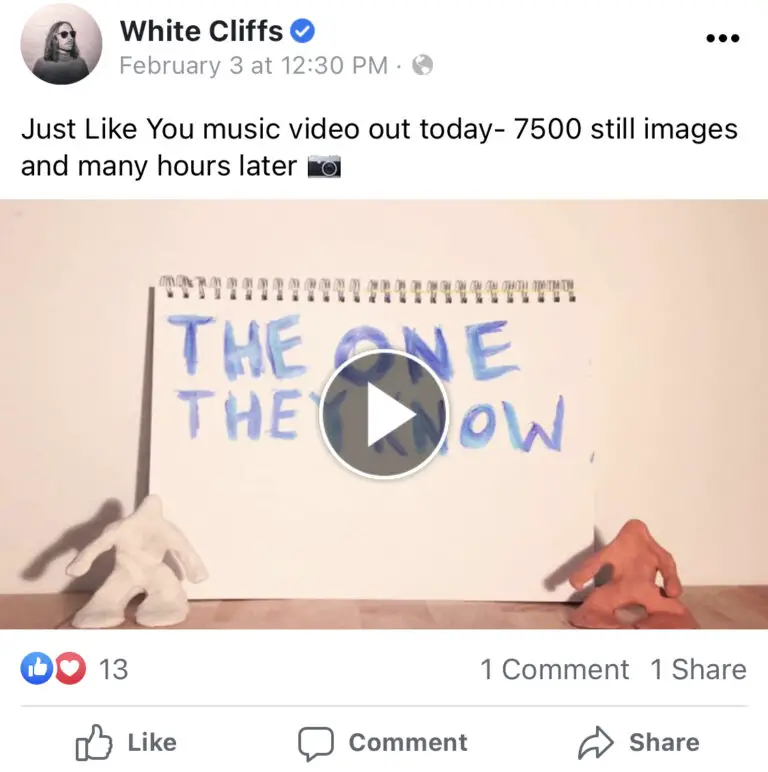 The music video is directed, produced and edited by Rafe Cohan himself and features two clay creatures, identical except for color, that are constantly molding themselves into vibrant animations and dancing around each other. Previously having expressed his struggle with accepting his true self, Cohan created a perfect visual aid to his music and the message he wants to send.
I wrote the song about our playful and hypocritical struggle with accepting our true selves. And that struggle is just a part of pursuing a career as a musician… You're constantly drawing this attention to your project, and in the process, you end up learning quite a bit about yourself, both good and bad. Usually, you experience some denial or imposter syndrome, but after time passes, you are left with acceptance.

Rafe Cohen, on the meaning behind "Just Like You"
With this track, the artist set out to challenge conformity and use unconventional means, such as a Roland organ/strings synthesizer that allowed him to experiment at the base level, the underlying chords. This idea alongside an unorthodox topic and video meshes together beautifully to create a sense of ease and nostalgia.