Capital Region based quintet Quintocracy has begun their new residency at the Troy Savings Bank Music Hall. Their first project with the Hall is a series of four concerts featuring women composers. All performances will be broadcast live from the Music Hall stage.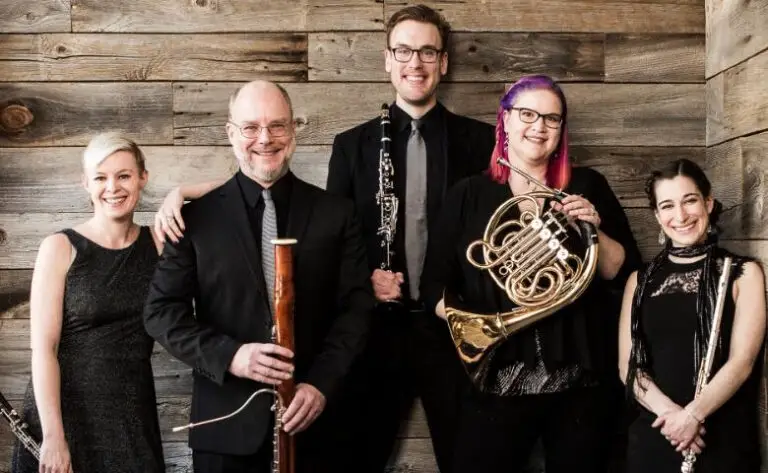 Coming together in 2019, Quintocracy was created with the goal of showing the beauty of chamber music to the masses. The group prides themselves on there unique live shows in which they instill a sense of community through their funny audience interactions. Members of Quintocracy have preformed at a wide array of New York based concert halls from the likes of Carnegie Hall to Lincoln Center. Quintocracy consists of Melanie Chirignan (Flute), Kelly Lockwood (Oboe), Michael Dee (Clarinet), Kathryn Svatek (Horn), and William Safford (Basoon).
The Troy Saving Bank Music Hall is a historic classic music hall located in the heart of Downtown Troy. The Hall of built out of what used to be a banking office, hence The Hall's name, and has since been host to hundreds of music acts from around the world. Since the onset of the Covid-19 pandemic The Hall has pivoted to offering several online concert performances, postposing all live shows until further notice.
Schedule for Future Quintocracy Shows
Part 2: Music for Flute and Guitar Sunday, February 14, 2021, at 3 PM, click here for the sign-up link
Part 3: Music for Flute, Cello, and Piano Sunday, March 14, 2021, at 3 PM, click here for the sign-up link
Part 4: Music by Katherine Hoover for woodwinds Sunday, April 18, 2021, 3 PM, click here for the sign-up link