Grammy Award winning pop artist, Rufus Wainwright, announced Zach Galifianakis and James Corden as audience members to his acclaimed virtual live stream tour through all nine of his albums, Rufus-Retro-Wainwright-Spective!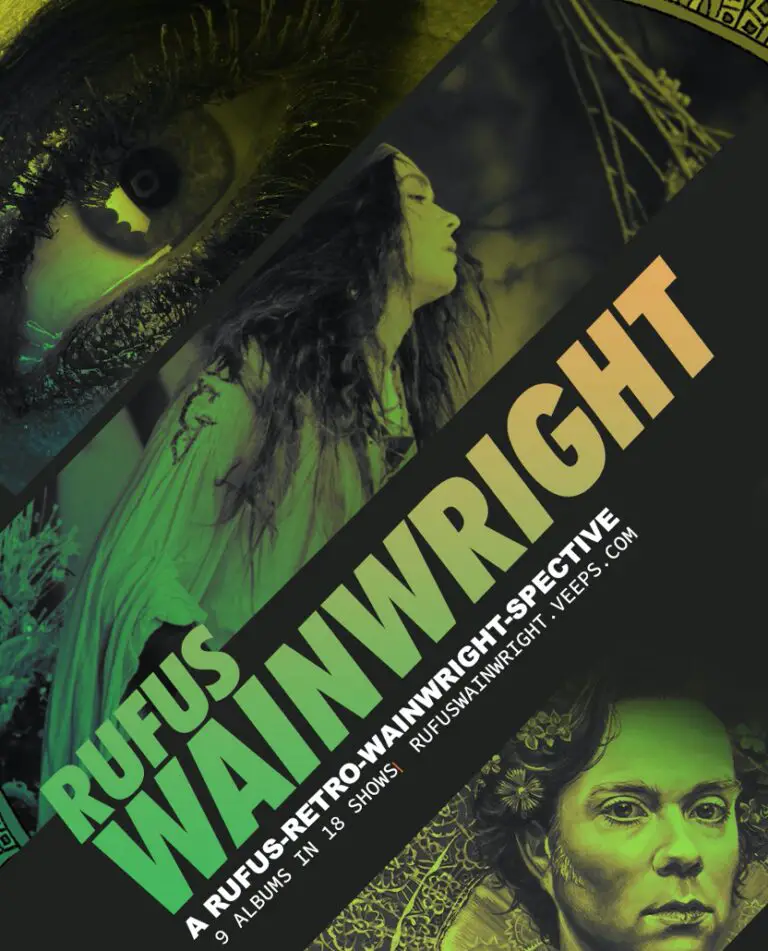 Galifianakis will be the guest for the two performances Out of The Game livestreaming on February 5 and 12 with Corden joining for Take All My Loves: 9 Shakespeare Sonnets and a special Rufus at the Movies show. Past guests have included Jamie Lee Curtis and husband Christopher Guest, Joel McHale, Darren Criss, Marius de Vries, Rain Phoenix, and Scott Dunn. More guests will be announced for the remaining shows. The live streams proceeds go to help raise money for charities with the virtual audience donating to a cause chosen by the at-home guest during the shows.
I am so excited to be playing some of my songs for Zach and James, both of whom I have known and admired for a very long time. Normally when doing a show I have to do all the talking in between songs so it is nice to actually have a chat with someone you like and probably will make you crack up quite a bit.

Rufus Wainwright, Musician
Rufus Wainwright was on the forefront of live-streaming with his IGTV Quarantunes Robe Recital series where each day he performed a song a day while playing in his bathrobe at his home. Now with Rufus-Retro-Wainwright-Spective he takes a step further playing 45-minute concerts highlighting albums from his illustrious catalogue. Guitarist Brian Green and keyboardist/pianist Jacob Mann will accompany Wainwright in these concerts and fans will be treated to songs he has not played in many years with exciting new arrangements. On top of the songs from the albums, Wainwright will sprinkle in cover songs that fans can vote from over 100 that he has performed in the past, or has wanted to perform in concert.  
Tickets for individual shows are $20.00 in advance and $25.00 day of show, and 4 show bundles are also available. Bundles come with the opportunity for fans to participate in intimate Q&A's with Wainwright and other surprises. Go here to purchase tickets.