Singing-songwriting couple, Katya Diaz and Chris Hierro, combine artistic forces and sound to form Break Out the Crazy, their soulful band that prides itself on breaking genres and blurring the lines between them. The worldly couple is released their newest single, "Fool For You," on January 29, a song that explores the theme of risking everything for love.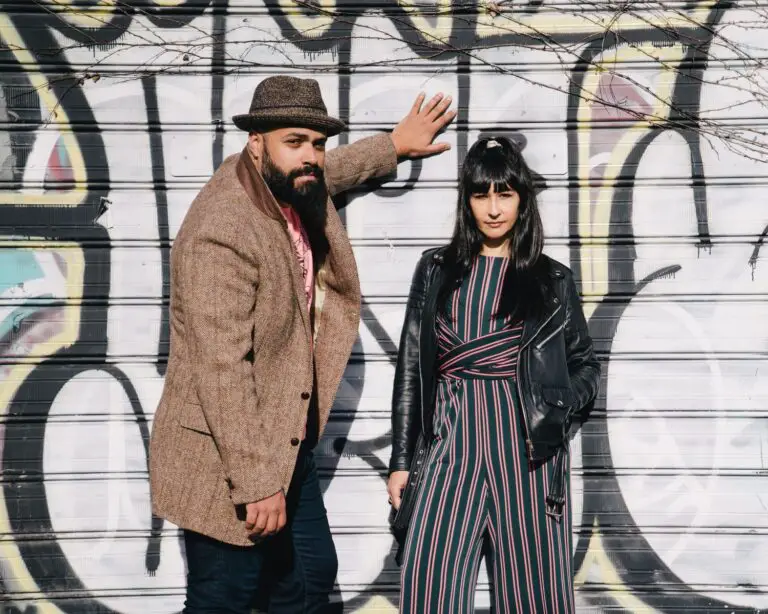 Katya Diaz has a lengthy background of touring internationally, both a singing and dancing background, for artists such as Passion Pit, Beyoncé, Alejandro Sanz, and Thalia. She worked as a vocalist for Snarky Puppy's Family Dinner DVD in which she sang background for Lalah Hathaway's Grammy-winning live performance of "Something." For the past five years, she's shifted her sights onto songwriting, even writing the national commercial for JC Penny's 2015 spring campaign and getting to work alongside acclaimed writers Itaal Shur and Stewart Matthewman.
Writing and producing Latin music from a young age, Chris Hierro has worked with many popular artists such as Leslie Grace, Eli Jas, and Prince Royce. He toured as a keyboardist and backup vocalist for some of Latin music's most popular artists, including Jerry Rivera, Obie Bermudez, and Alejandro Sanz. One of his most noteworthy songwriting and producing achievements is reaching the #1 position of the Billboard Tropical Airplay Charts with the hit, "We Never Looking Back" featuring Toby Love.
Together, the recently married duo has composed singles in multiple genres and themes, ranging from soulful love songs to tropical pop songs made to dance to. Their newest single, "Fool For You" is accompanied by a powerful and hypnotic music video showcasing the couple's passion for both their music and each other.