For the first episode of 2021, Saturday Night Live welcomed host John Krasinski and musical guest Machine Gun Kelly.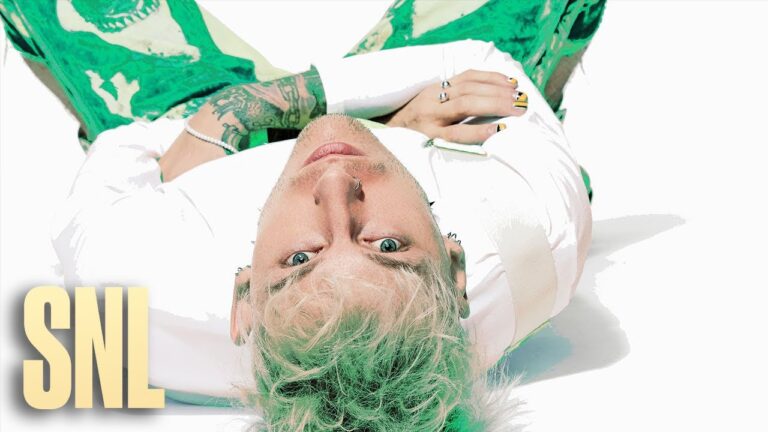 Atlanta-based artists Outkast and TLC received shout-outs during the 'Blue Georgia' sketch, and The Office theme song finally gained lyrics courtesy of John Krasinski.
For his first song, Machine Gun Kelly sang "My Ex's Best Friend" The punk-lite track recalled Sum 41's performance on October 6, 2001, the second episode after 9/11. Kelly channeled Gen Z's muffled rage, throwing his guitar into the crowd at the end of the song.
MGK performed "Lonely" for his second song, an emotional song about his father who passed away in July 2020. Both songs are from Machine Gun Kelly's fifth album Tickets to My Downfall, released in September 2020.
Uproxx notes how fitting the second song is, "not just because of what he shared about watching the show being a family affair, but because these emotions of loss, grief, and loneliness are pervasive right now during the coronavirus pandemic that has been plaguing the world since last year."
To close the night, Machine Gun Kelly attempted to pick The Dirt co-star Pete Davidson, allowing hilarity to ensue.
S46 E10: Pete Davidson and @machinegunkelly fall off of #SNL home base for the 1st time pic.twitter.com/esvTo1Crkr

— SNL Stats (@snlstats) January 31, 2021