Singer and activist Angélique Kidjo has contributed a song to the documentary NASRIN, titled "How Can I Tell You?" The documentary is directed and produced by Jeff Kaufman and serves as a portrait of human rights activist Nasrin Sotoudeh, currently imprisoned in Iran.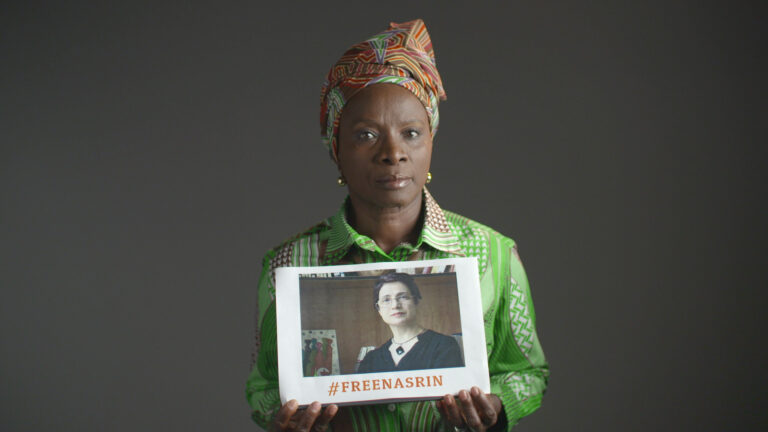 When music and activism intersect, true poetry and force arise. Four-time Grammy winner Angélique Kidjo has often advocated for human rights as she has been a UNICEF ambassador since 2002. Her music is imbued with compassion, and throughout the years she has contributed songs for important causes, such as her contribution song "Leila" for the Enough Project which raised awareness for women's rights in Raise Hope for Congo.
In 2020, Angélique recorded the song "How Can I Tell You?" by composers Lynn Ahrens (lyrics) and Stephen Flaherty who wrote "Ragtime," "Once on This Island," "Anastasia," and many more notable works. This song was included in a documentary directed and produced by Jeff Kaufman titled Nasrin. Often referred to as the "Nelson Mandela of Iran," Nasrin Sotoudeh fought for human rights in Iran, eventually leading to her arrest in June 2018 for defending women who publicly protested Iran's mandatory hijab law. The government sentenced her to 38 years in prison and 148 lashes. Nasrin now has COVID-19 and a heart condition, but even from the confines of prison she has continued to challenge the authorities.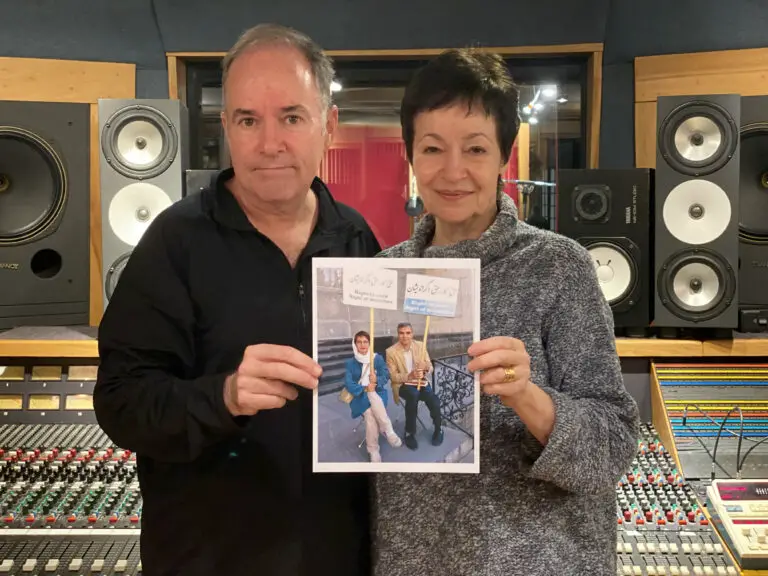 By recording "How Can I Tell You?," Kidjo is bringing awareness and protection to Nasrin in a powerful way, as well as other at-risk human rights activists. As of January 19th, Nasrin's medical leave was canceled which leads to her return to Qarchak Prison, known as the most dangerous and unsanitary place for women in Iran.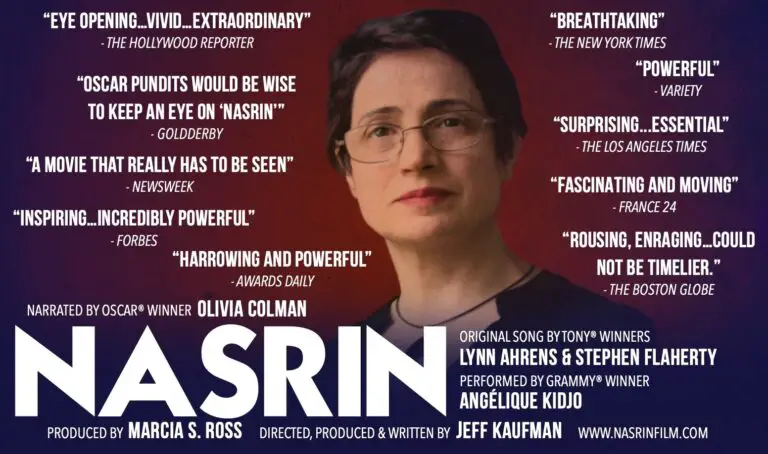 The music video for Angélique Kidjo's song includes imagery of life in Iran, beautiful architecture and women in hijab, Angélique's honeyed, compassionate voice, and Nasrin's office sign which reads "Attorney at Law." We follow Nasrin as she travels into her office, juxtaposed with older footage of her activism in courtrooms. The imagery is evocative, bringing the viewer close into women's lives in Iran and the continued challenges they face together. Crowds with protest signs, rain, and peace signs overlay the lyrics "I could tell you to forget me / but the words would not be true / and I love you always even if you do." From the point of Nasrin, she is a selfless, ever-present force of activism, and she knows her message is crucial to be spread for the women of Iran.
Listen and watch Angélique Kinjo's tribute to Nasrin's cause here.
The film NASRIN will be released on January 26th, 2021 with more details available at NASRINfilm.com.