For the next installment of Phish's Dinner and a Movie archival stream series, the band goes back to the '2.0' era, revisiting a Phish Summer Tour stop on July 25, 2003 in Charlotte, NC. The next installment airs on Tuesday, January 26 at 8pm

Previously released on Live Phish, the Charlotte show found the band in the middle of their 2003 Summer Tour that started in California and headed to the northernmost reaches of Maine for their IT Festival. Part of a three-night southern run that included Atlanta, GA and Raleigh, NC, the Charlotte show featured a wide ranging setlist, covering the band's then-nearly 20 year career. A few monster jams are found in the show, including an 18-minute "Bathtub Gin" and a nearly half-hour long "Harry Hood."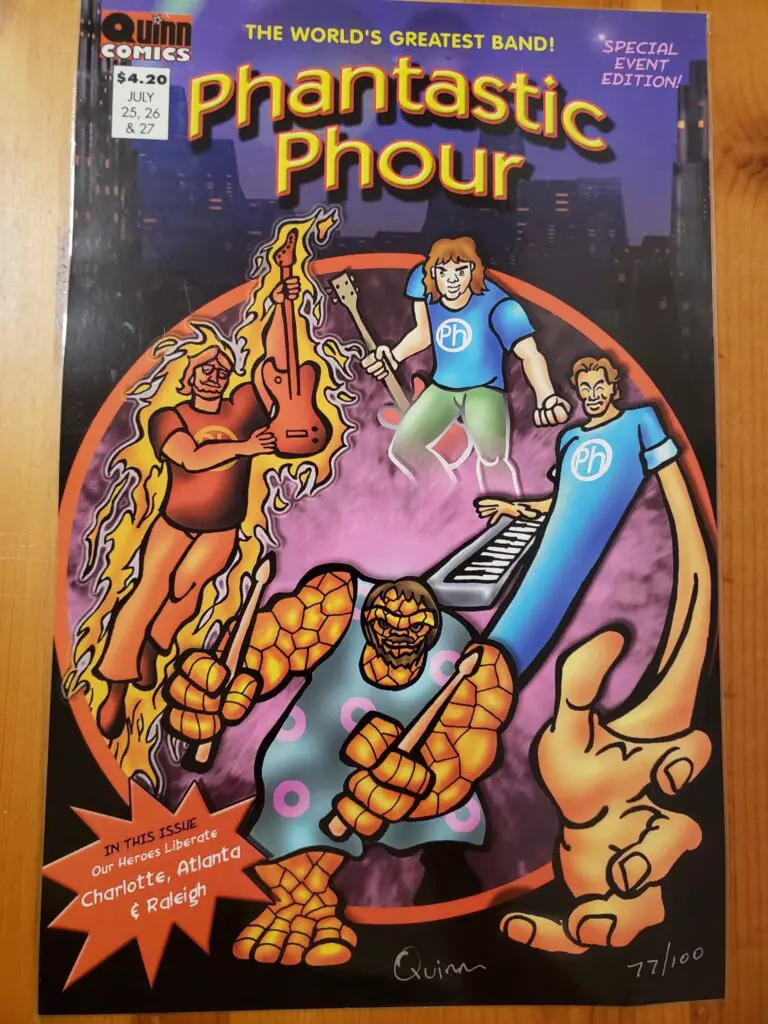 For the dinner portion of the night, the band intends to keep things easy and hearty with Betty Frost's recipe for Chicken Pot Pies, including a veggie option. The full recipe can be found here.
Meals On Wheels will be beneficiary for the webcast, with all donations made via The WaterWheel Foundation will be given to support vulnerable seniors who are at the greatest risk amid COVID-19. Local Meals on Wheels programs are on the front lines every day, focused on keeping older Americans safe and nourished in communities across the country.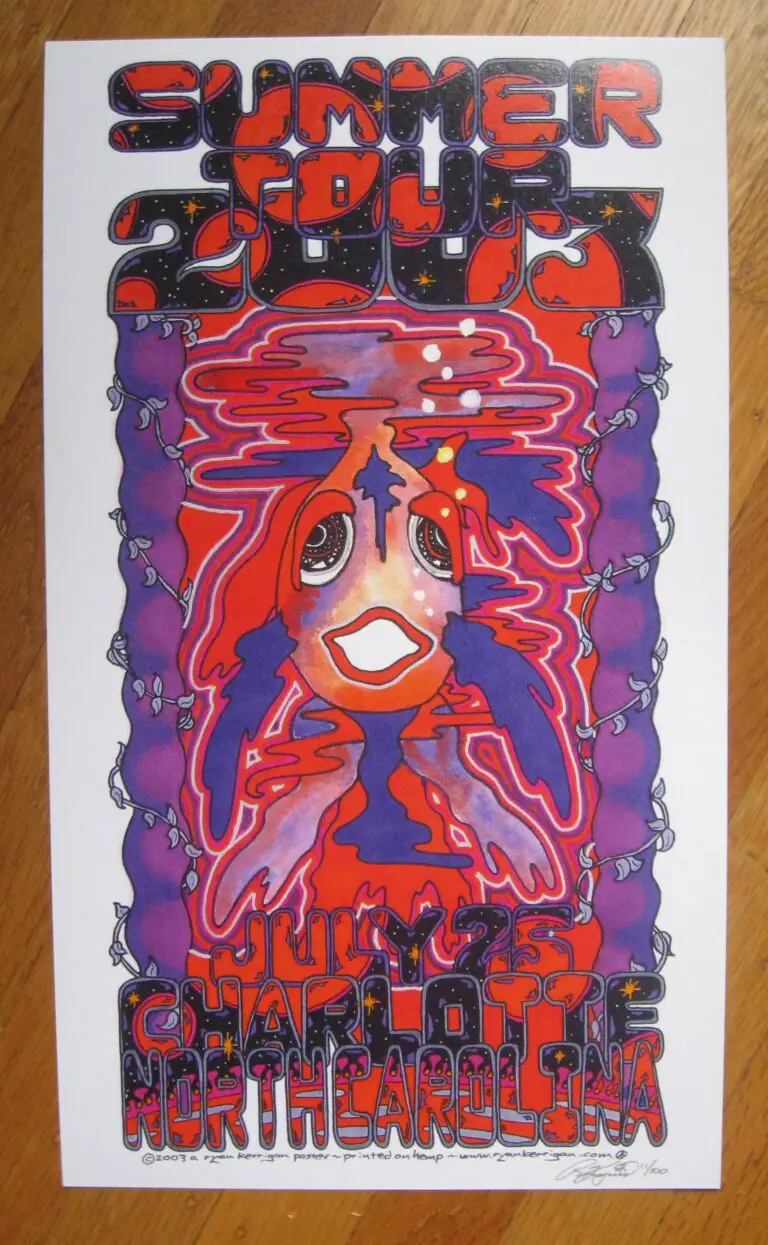 Phish – Verizon Wireless Amphitheatre, Charlotte, NC – July 25, 2003
Setlist via Phish.net
Set 1: Funky Bitch > Chalk Dust Torture, Two Versions of Me, Bathtub Gin, Limb By Limb, Back on the Train > Horn > Golgi Apparatus > Character Zero
Set 2: Drowned -> Kung -> Twist -> Heavy Things, Harry Hood > David Bowie
Encore: The Star Spangled Banner, Bug
Kung (first since September 29, 1999, or 106 shows) was sung over the jam connecting Drowned and Twist. Bowie included a full-band Tweezer tease.