Two beacons of Yiddish cultural revival illuminate the 40th anniversary with a joyous virtual event, filled with music and conversation from members of the Klemzer Conservatory Band.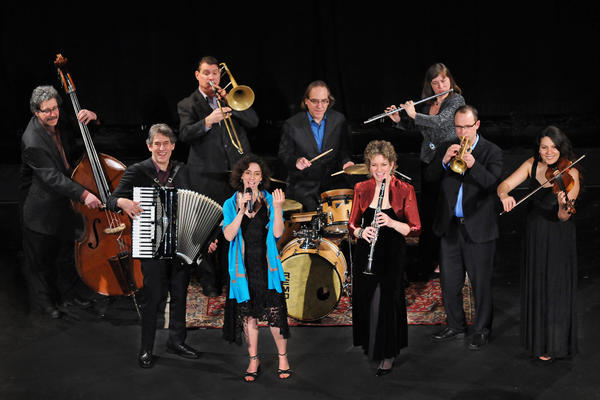 On January 24th, 2021, at 2 p.m. EST, the Yiddish Book Center will commemorate the international Yiddish cultural revival with a 40th anniversary video special. This event will be free and open to the public, accessible via Zoom, as well as stream live on the Yiddish Book Center's Facebook page. Since there will be an interview section, it is required to register a virtual seat and submit questions. 
In 1980, a revival of Yiddish culture bloomed in New England, led by two 24-year-olds, Hankus Netsy and Aaron Lanksy. Hankus Netsy began jam sessions in a genre of Eastern European folk music that was fairly unknown at the time. That year, the Klemzer Conservatory Band was formed at Boston New England Conservatory. Aaron Lanksy concurrently set out on a campaign to salvage Yiddish literature. With 70,000 books to be saved, Lanksy created the Yiddish Book Center, hitting their goal within six months. 
40 Years in Yiddishland will include videos of acclaimed performances, ranging from "The Fool in the Flying Ship" with Robin Williams (1991) and "In the Fiddler's House" with Itzhak Perlman (1997). Joining Netsy and Lanksy in conversation will also include well-known collaborators with the Klemzer Conservatory Band such as Itzhak Perlman and Joel Grey. 
The two organizations have celebrated their shared history in the international revival of Yiddish culture, and this anniversary special truly encapsulates their forty years of activism. This event special is sponsored by several Jewish organizations, including Yiddish New York, Golden Land Concerts & Connections, Center for Traditional Music and Dance, and the American Society for Jewish Music, among several more. The event was also generously supported by Peter D. Mark, in loving memory of Eugene L. Mark.