In 1997, David Bowie threw himself a 50th birthday party at Madison Square Garden and invited an A-list of friends to join him on stage. Billed as 'David Bowie and Friends: A Very Special Birthday Concert,' Bowie's life of music was highlighted with special guests throughout the night.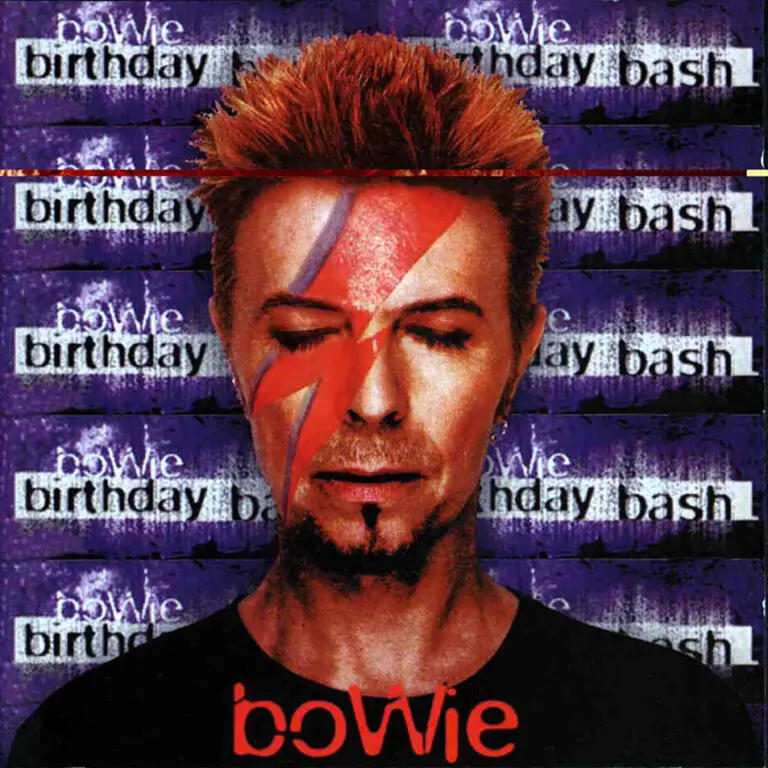 Bowie was also about to release his 20th album, Earthling, a month later, and would perform a handful of songs from the album throughout the night, including the show opener "Little Wonder." Following "This Heart's Filthy Lesson," Bowie informed the crowd, "Good evening. We're your rock band for the night. We're going to get partyfied."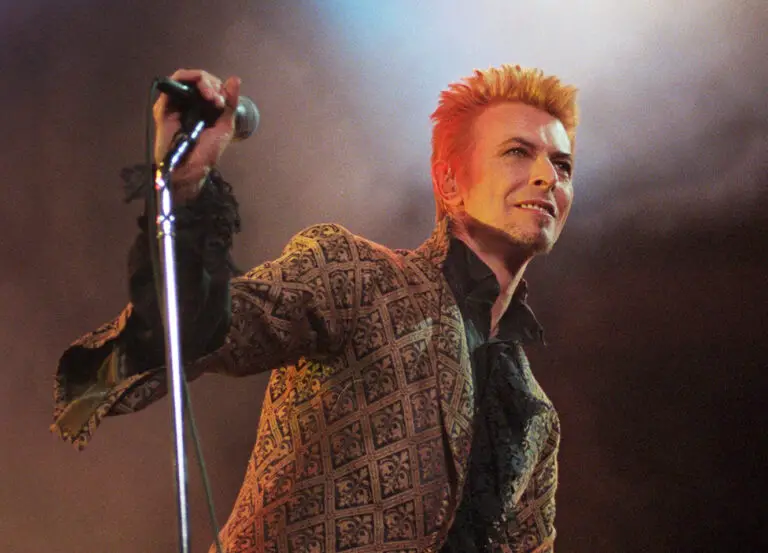 The sold-out show was also filmed for a pay-per-view TV special, and was later issued on DVD, with proceeds from both concert and broadcast benefiting Save the Children.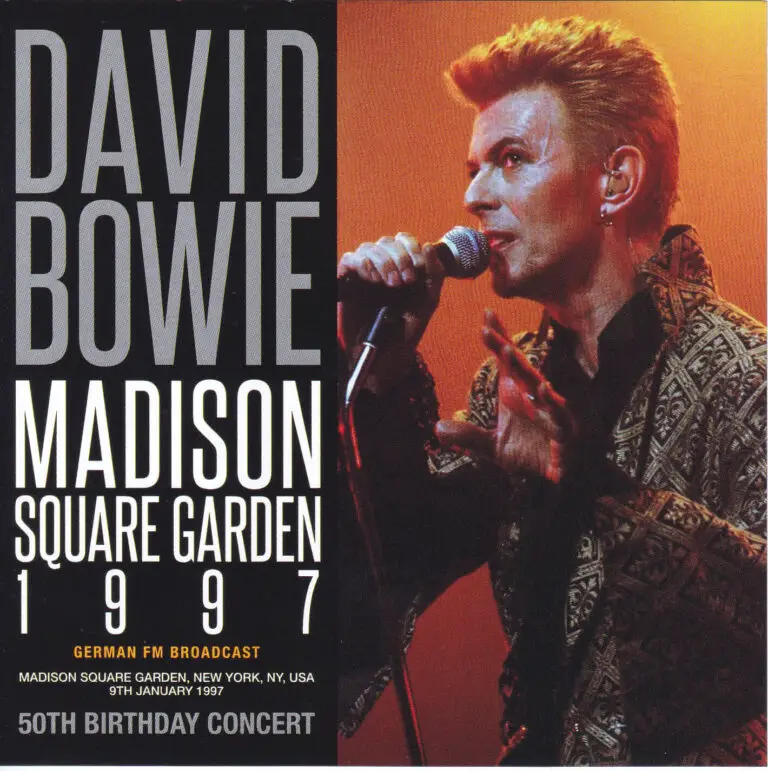 Bowie said early in the evening, "I have no idea where I'm going from here, but I promise I won't bore you." Along with new material, Bowie played 24 songs throughout the night, including "I'm Afraid of Americans," "The Jean Genie," and "Heroes," but passed on 80s hits "China Girl," "Let's Dance" and "Modern Love." The ever lively Bowie told the New York Daily News:
I wouldn't have expected to have such an appetite for life at this point. I had assumed, like romantic poetic heroes, that I would burn it all out. But nothing has been quenched. I'm still feeling fiery.
And those special guests? Bowie was joined by The Pixies' Frank Black, The Cure's Robert Smith, Foo Fighters, Sonic Youth, Smashing Pumpkins' Billy Corgan, and close friend and New Yorker, Lou Reed.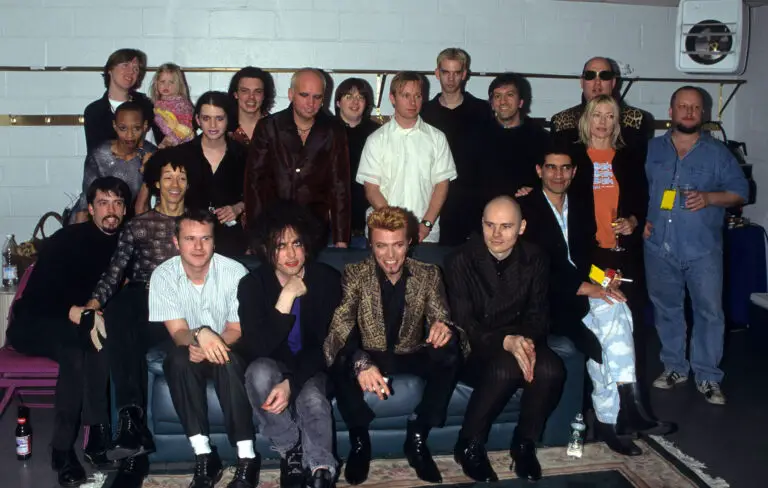 Bowie's backing band that night included Staten Island's Reeves Gabrels on guitars and Mike Garson on keyboards, who helped in a reimagined version of "The Man Who Sold The World" with a sedate reggae tone.
The highlight of the night came in the first encore, when Bowie was joined by Lou Reed, who performed "Queen Bitch" and three of Reed's own songs from his Velvet Underground days, "I'm Waiting for the Man," "Dirty Boulevard" and "White Light/White Heat."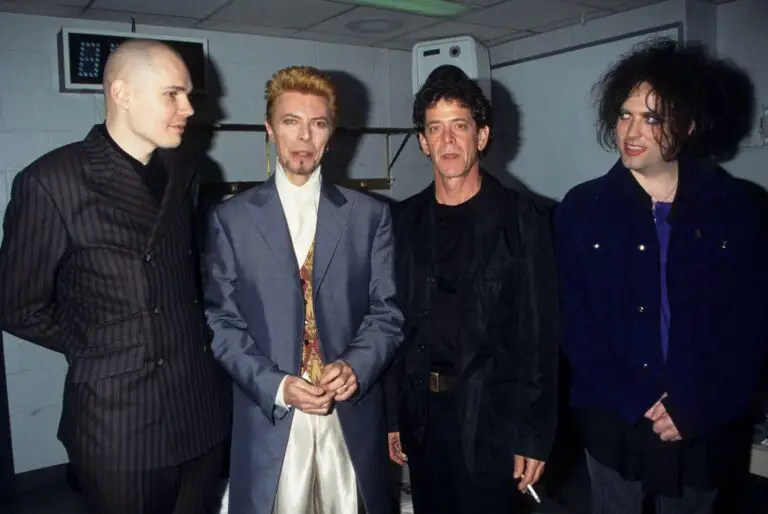 Following "Moonage Daydream," Bowie returned to the stage for a second encore, with Billy Corgan from Smashing Pumpkins joining Bowie for "All the Young Dudes" and "The Jean Genie." This proved to be a treat for Corgan, who told Lisa Robinson of the New York Post, "When I was 10 years old, growing up in the Midwest, I bought David's Ziggy Stardust album. I really believed he was an alien. I always have been a fan, and still am a fan."
(Bowie) kept one eye firmly on the future. Instead of serving up dewey-eyed rehashes of sounds from eras dead and gone, Bowie – aided by an ornery mix of musical friends – shook classic numbers to their core. He also devoted roughly one-third of the show to recent and brand new material.

Jim Farber, New York Daily News
After the show, according to thinwhiteduke.net, a post-concert dinner was hosted by David Bowie and his wife Iman at the downtown space of Julian Schnabel (who had recently directed Bowie as Andy Warhol in Basquiat. Joining Bowie and Iman were a Beck, Moby, Courtney Love, Prince, Charlie Sexton, Fred Schneider, Matt Dillon, Matthew Modine, Jeffrey Wright, Christopher Walken, Michael Wincott, Donna Karan and Naomi Campbell.
Setlist: Little Wonder, The Hearts Filthy Lesson, Scary Monsters (And Super Creeps),* Fashion*, Telling Lies, Hallo Spaceboy^, Seven Years in Tibet@, The Man Who Sold the World, The Last Thing You Should Do%, Quicksand%, Battle for Britain (The Letter) , The Voyeur of Utter Destruction (As Beauty), I'm Afraid of Americans$, Looking for Satellites , Under Pressure, Heroes
Encore: Queen Bitch**, I'm Waiting for the Man**, Dirty Boulevard.**, White Light/White Heat**, Moonage Daydream
Encore 2: Band intros, Happy Birthday#, All the Young Dudes+, The Jean Genie+, Space Oddity
*with Frank Black
^ with Foo Fighters
@ with Dave Grohl
% with Robert Smith
$ with Sonic Youth
# with Gail Ann Dorsey
** with Lou Reed
+ with Billy Corgan