Flushing Town Hall announced it's jazz inspired "Martin Luther King, Jr. Celebration." The performance will be a live virtual performance led by band leader Carol Sudhalter on January 13, 2021.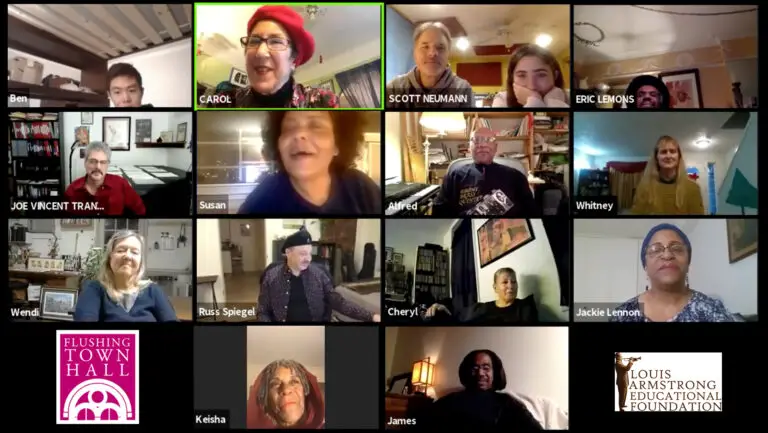 The performance will be part of their Jazz Jams series hosted by Flushing Town Hall. The series premieres monthly and features artists from across the globe. Jazz musicians come together to play their tunes reflecting each month's theme. This month's theme is Martin Luther King, Jr. Celebration. The performance will take place on Wednesday, January 13, 2021 at 7PM EST and will feature jazz musicians from New York City and across the world will play tunes reflecting the pursuit of racial justice in honor of Martin Luther King, Jr.
Dr. Martin Luther King Jr.'s deep appreciation of music as an "instrument of change" is one of the main inspirations for it being the muse of January's Jazz Jams. As The International Musician once noted that Dr. Martin Luther King Jr considered jazz to be "triumphant music" and had once written that, "Jazz speaks for life. The blues tell the story of life's difficulties, and if you think for a moment, you will realize that they take the hardest realities of life and put them into music, only to come out with some new hope or sense of triumph."
The interesting thing about the Jazz Jams programming is that Flushing Town Hall opens it up to the public for performance slots. Musicians interested in participating on January 13, 2021 should email education@flushingtownhall.org with their suggested three- to four-minute tune they intend to play. The performance can be live or a pre-recorded audio or video (but not a professional, edited recording such as a CD or YouTube video). Musicians who previously performed are now welcome to return. Each month, up to five returning musicians and up to 15 new musicians can participate. Selection is on a first-come, first-served basis.
The performance will be free to the public and available to watch live on Flushing Town Hall's Facebook or Zoom.