As the proprietor of hip hop, New York, carries certain expectations from the genres' emcees. Take for instance that within the last half-decade alone we've seen top 10 records like "Hot N****," "OOOUUU," "All The Way Up" and "Dior" become staples of each respective summer. The inhabitants themselves walk around with a certain hubris, knowing that their fashion, demeanor and dialect is a valuable commodity within pop culture. With rap artists being a reflection of New York's current state, there was bound to be an equal amount of historic moments and tragedy. As such, we take a look at the major events from 2020.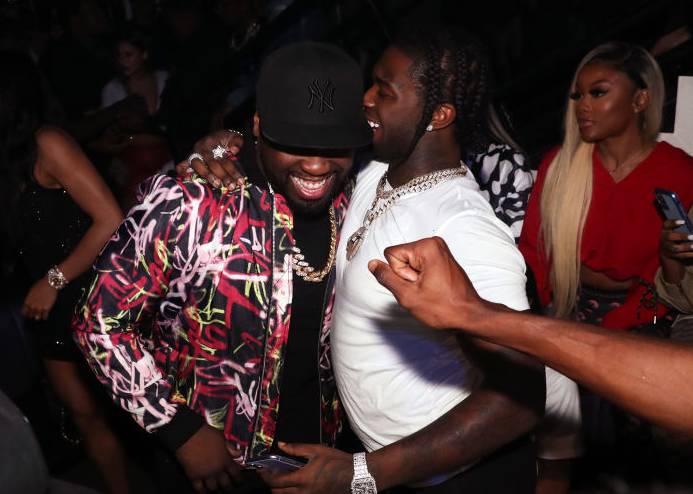 Young Artists Stake Their Claim
As cities like Atlanta and Memphis continue their surge within the genre, it is of importance that established young artists from New York continue their ascension, to keep pace with their counterparts. A Boogie Wit Da Hoodie kept himself relevant with the release of his much-anticipated Artist 2.0 album. Pop Smoke (before his tragic death) continued his meteoric 2019 with a strong sequel to his breakout mixtape, Meet the Woo 2. Dave East dropped a tertiary edition to his Karma mixtape series and Brooklyn continued to make waves with projects from J.I the Prince of N.Y., Fivio Foreign, Sheff G, 22Gz, Curly Savv, Rah Swish and the surging Bizzy Banks. 
Veteran Emcees Still Have Something to Say
Hip Hop is the culture of the youth. It always has been and always will be. Yet, many prominent veterans reminded fans that they still have stories worth listening to. Juelz Santana battled through turbulent times to release his #FREESANTANAmixtape, Jadakiss released a solid effort with, Ignatiius, M.O.P's own Billy Danze dropped The Listening Session, KRS-One and Public Enemy dropped protest anthems. Twenty-twenty also saw the return of Nas, whose King's Disease album showed an exceptional ability to blend his old school style with newer melodies. 
Pop Smoke's Death
In a year that saw one celebrity after the other pass away tragically, New York felt their fair share of grief. On February 19, 2020 New York's latest rising superstar, Pop Smoke, was fatally shot at a Los Angeles home in a botched robbery attempt. His death came a week after the release of his Meet the Woo 2 mixtape. His death was followed by outpouring support from fans and industry peers, including his music rising atop the charts. 
The Kids from Buffalo 
Building upon their established buzz, the trio known as Griselda — Westside Gunn, Conway The Machine and Benny the Butcher – continued their takeover as the faces of New York hip hop. The Buffalo natives brought some much-needed attention to upstate New York. 
I know people in Buffalo that have never been to New York City in they life and they 30 years old. So, we come from one of them type of cities, that kind of mentality.

Westside Gunn – The Ringer.
Known for their gritty-hard hitting tales of the street life, the group kept themselves ablaze with multiple releases from each member throughout 2020. Westside Gunn kicked things off with his April release of, Pray for Paris, followed by Flygod Is an Awesome God 2 and his self-proclaimed retirement album, WHO MADE THE SUNSHINE. Benny The Butcher released his much-anticipated Burden of Proof record, while Conway the Machine's From a King to A God rounded up a strong year for the upstate rappers. Their influence not only stems from their music, but also in the way they market themselves. That mentality perhaps comes from their head honcho, Westside Gunn.
I never considered myself really a rapper, I just curate. I love putting different people together and just painting a certain picture..

Westside Gunn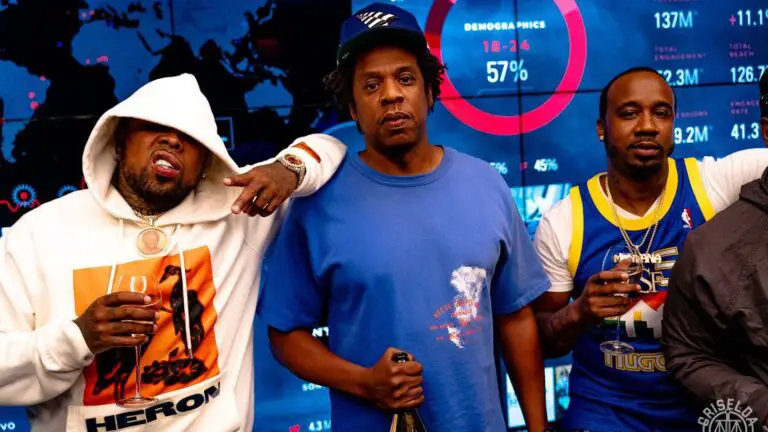 Shoot For the Stars Aim For The Moon
Despite his life coming to a tragic end, Pop Smoke's musical momentum didn't waiver, with his popularity in fact rising. His debut studio album was announced with 50 Cent as executive producer. The star-studded album became the record of the summer, with all 19 tracks simultaneously charting on the Billboard 100, eventually reaching platinum status.
Listening to Pop come into his own as an artist was a bittersweet feeling. Despite the commercial success of the album, many songs consisted of either duplicated or unfinished verses. Yet, his ability to melodize on records like "Something Special" and "Backseat" combined with his already strong delivery on his grittier records made him a rarity in the drill rap genre. In fact, he had long surpassed the label of "drill rapper" and was blossoming into a superstar whose charisma would have made hip hop just the tip of his monetary exploits.
Alas, that future was not meant to be. Instead, Pop Smoke's music, exploits and legacy will be passed down from generation-to-generation where he'll eventually become a fabled and mythical figure. In due time, the sorrow from his passing will turn into nostalgia, where we'll remember 2020 as the year Pop Smoke ruled the airwaves.