Roger Berlind, a producer or co-producer of more than 100 plays and musicals on Broadway, including hits The Book of Mormon, Dear Evan Hansen, City of Angels and the revivals of Guys and Dolls and Kiss Me, Kate, died on December 18 at his home in Manhattan.
The cause of death was reported by his family as cardiopulmonary arrest. He was 90 years old
In a four-decade career in the theater, Berlind backed a great deal of original work on Broadway, amassing 25 Tony awards.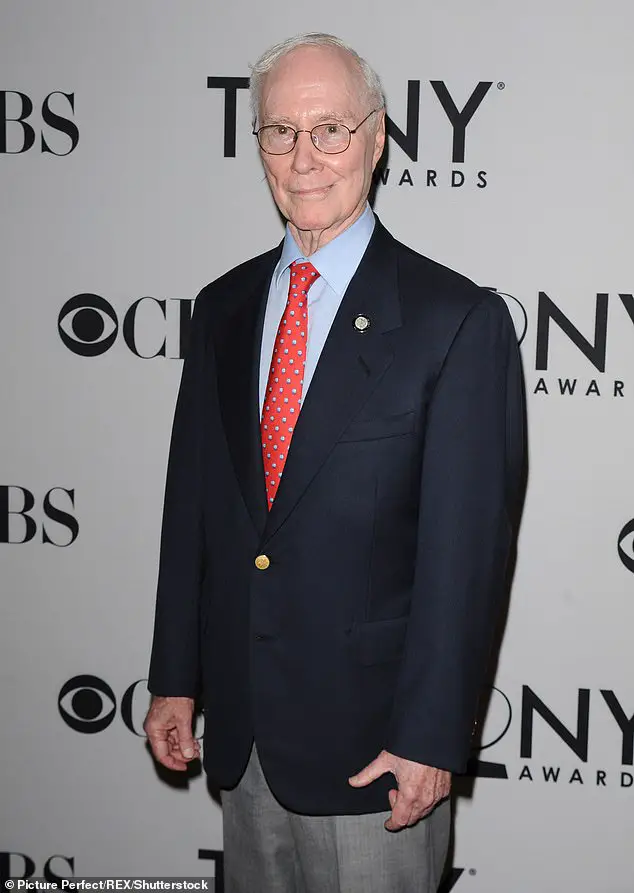 According to the New York Times, Berlind helped bring buoyant musicals to the stage, like the smash 1992 revival of Guys and Dolls with Nathan Lane, as well as sophisticated literate dramas, like the original 1984 production of The Real Thing, Tom Stoppard's dazzling exploration of the nature of love and honesty. The Real Thing swept the Tonys, winning for best play and best director (Mike Nichols) and garnering top acting awards for Jeremy Irons, Glenn Close and Christine Baranski.
Berlind was able to play the piano by ear and felt he was destined to be a songwriter, but that dream faded and he worked on Wall Street for a while. Tragedy struck while he was a partner at a brokerage firm, when his wife and three of his four children were killed in an airliner crash at Kennedy International Airport. Days later, he resigned from his firm.
Berlind told the New York Times in 1988, "The whole idea of building a business and making money didn't make sense anymore. There was no more economic motivation."
Born Roger Stuart Berlind on June 27, 1930 in Brooklyn, his parents were Peter Berlind, a hospital administrator, and Mae (Miller) Berlind, an amateur painter who also gave painting lessons while raising her four sons. When Roger was three, the family moved to Woodmere, Long Island, where he attended Woodmere Academy. He would later go on to Princeton University, majoring in English.
There, his life revolved around the theater and he joined the Triangle Club, which performs student-written comedies, and Theatre Intime, a student-run theatrical organization. In 1998, Berlind would donate $3.5 million to build the 350-seat Roger S. Berlind Theater as part of an expansion of Princeton's McCarter Theater.
"He loved the big-band music of the '40s, he could play almost any song from the American songbook and he had a great memory for lyrics," his son William said in a phone interview with the New York Times. His own tunes ran to the simple and nostalgic, as reflected by their titles, "Lemon Drop Girlfriend" and "Isn't It a Rainbow Day?" among them. But Tin Pan Alley was uninterested, and, needing a job, Mr. Berlind was pointed by friends to Wall Street.
Second wife Brooke Berlind said in an interview "The significant thing about Roger is that he made an incredible turnaround."
While his first musical, Rex, was a flop, he had his first hit with the original 1980 production of Amadeus. The play, written by Peter Shaffer, directed by Peter Hall and starring Ian McKellen and Tim Curry, took home several Tonys, including best play.
Following that, early works included Sophisticated Ladies, Nine and 8½. Later successes included Proof, Doubt, The History Boys, Kiss me, Kate, the 2012 revival of Death of a Salesman and the 2017 revival of Hello, Dolly! He would work with actors including Glenn Close, Bette Midler, Philip Seymour Hoffman and Jeremy Irons, among many others.
Survivors include his wife and son, two granddaughters and a brother.