Simone has our attention. Instantly hooked with off the cuff, blunt storylines and edgy alternative guitar, the 16-year-old singer/songwriter has crafted a name for herself, where music transcends beyond her years.
It's just Simone. No fancy names or alter egos. The young and upcoming artist jumped into live performance at the age of ten at a Nashville open mic. "It was terrifying. I was definitely the youngest kid there and I was surrounded by these experienced, mature, 20 to 40-something-year-olds. I just remember begging my dad to take me home because I was so intimidated and nervous."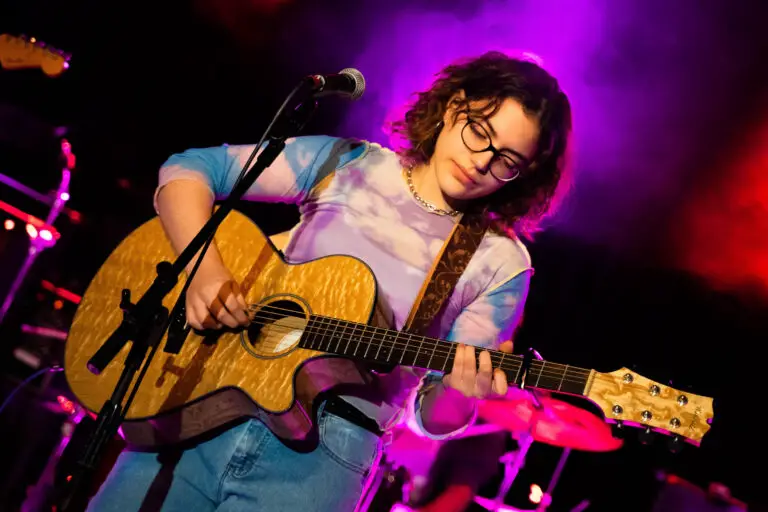 But her music transpired. "I kind of blacked out while I was performing. The sound of applause and encouragement from the audience was so unreal and amazing. I immediately fell in love with performing and being able to share my songs to different people. It was a really important experience." 
The New York singer broke out two years later with her first batch of work in 2017. Stories in My Mind, Simone's debut was released and arguably the most transformative, in her music and personal life. These years are life changing for most of the world, and to capture them through song and pure self-expression is quite magical.
"I was dealing with a lot of mental health struggles. And realized that instead of holding all of these emotions inside, I could write about them. I have changed a lot since that first EP, as a songwriter and just as a person. I would've liked anything that came out of those first recording sessions because I was just so excited to be there. It was something I dreamed about for so long."
Aside from her professionalism, Simone gets to the point. Her song titles first make you chuckle, proving to be point blank and ever reliable. "It took awhile for me to arrive at the full transparency and honesty of my current songwriting process. I think a lot of it has to do with the fact that when I started writing, there was a lot in life I had never experienced, or could even understand." Songs like "Fuck, I'm Tired," prove this point to be evermore true in a witty, clever way.
Now that I'm a little bit older, and get to watch R-rated movies and know a lot more about the world, romance and emotion. I find that people connect more to songs that are truthful. At the end of the day, we all go through a lot of similar things, and it's so much more valuable to talk about it then to pretend it doesn't exist. 
Simone takes on independent singer/songwriter with her June 2020 release of Sad Songs For Depressed Girls, a three-track EP written and produced all on her own accord. This release featured "Fuck, I'm Tired," as well as a sentimental "Julia." The the heartfelt tenure of Simone's guitar and falsetto will perk your ears. It's as if you knew "Julia" better than she knew herself. Perhaps a lifelong, childhood best friend. The story is vivid and of self preservation.
Julia smoked weed alone in parking lots she said it helped her thoughts stop wandering off. And for a moment she felt free, but it all was temp-or-ar-y. And she stopped wishing for a heartbeat.
If you're not into getting goosebumps, try the airy pop tracks of To Be Honest, released March of this year. This five-track EP, produced by Danny Ross, puts Simone's songwriting in a different light. The songs are ones you dance to, and soundtrack worthy. Syncopated drums and grooving bass create foundation for the hooks of "The End of the World" and "Can't Get Enough of You." To Be Honest gets a little more sentimental as the record plays on.
Danny and I listen to a lot of tracks as a reference point when beginning a session. There's a ton of pop influence, like Conan Gray, Taylor Swift, Troye Sivan, Lorde… the list goes on. I wrote the songs at different points in my life, but they all tell different stories about love and youth. Some were inspired from personal experiences and others from plot lines in TV shows. I'm excited to see what people will think. 
Danny Ross is an indie rock frontman turned mad scientist pop producer mining new sounds for the TikTok generation with classic songwriting craft. He features Simone countless times on his Spotify portfolio.
Simone has crafted her skill and knows what it takes to make a hit song. "What I like about a song, either one that I write or one that I'm listening to, is a good hook that gets stuck in your head. If I write a song that's all over the place and doesn't have a lyric or a melody that people want to listen to over and over again, then I'll usually leave it behind."
A catchy chorus is so important to me, because it keeps the listener entertained throughout the song and excited when the chorus comes back around. I'm a sucker for a catchy chorus.
From the beginning Simone watched a lot of TV shows and movies surrounded by music that influenced her career. She was obsessed with soundtracks from Lemonade Mouth and High School Musicial. "That was a huge phase in my life and it got me really interested in performing and singing." This was supported by her parents, a backbone in her path. Music was always around. 
Currently Simone is listening to Taylor Swift – always. But has been into curating other up-coming female artists, like herself. Search, Holly Humberstone, Silver Sphere, and beabadoobe. In Simone's words "They're all killing it."
Simone has more planned for 2021. After a strong year of music, her latest releases are the best yet. "I'm really proud of how I've grown in my songwriting and vocals, and I hope that comes across. I made these new tracks with Danny Ross, who I made the To Be Honest EP with. He's amazing, and It was so fun to work with him again. I brought new songs to him and he brought them to life, and I'm so happy with how they turned out. I don't wanna give too much away, but I'm really excited."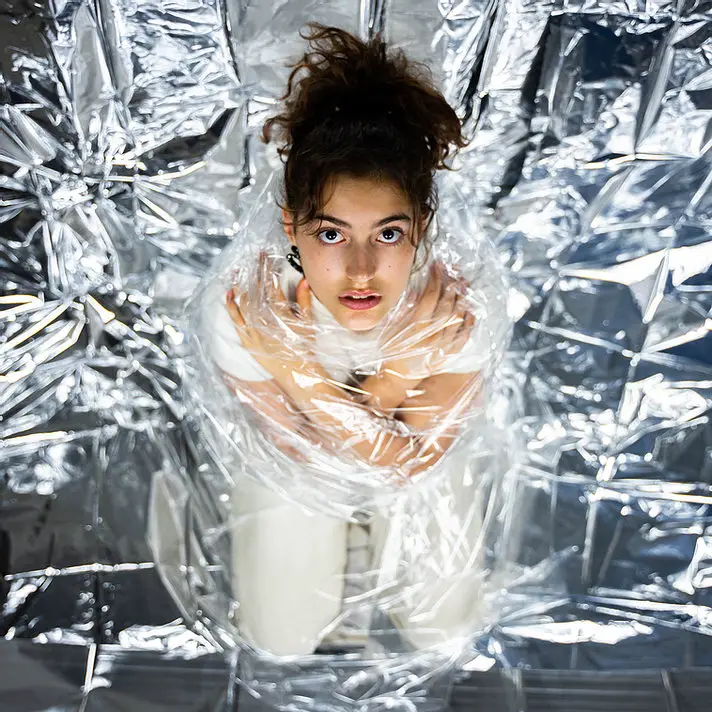 Hey, if you like Taylor Swift, Conan Gray, Lorde, or anyone in that arena, you might like my music. I'm a 16-year-old singer/songwriter and I am influenced by a lot of pop and alternative artists. My songs are relatable, sometimes depressing, and sometimes fun. Whether you need a good cry or a good dance, I got you.