For the eighth year in a row, The Sounding Joy will present a holiday variety show to benefit The Washbourne House in Kingston, NY. Airing at 8pm ET on Monday, December 21, the stream will air from Levon Helm Studios in Woodstock.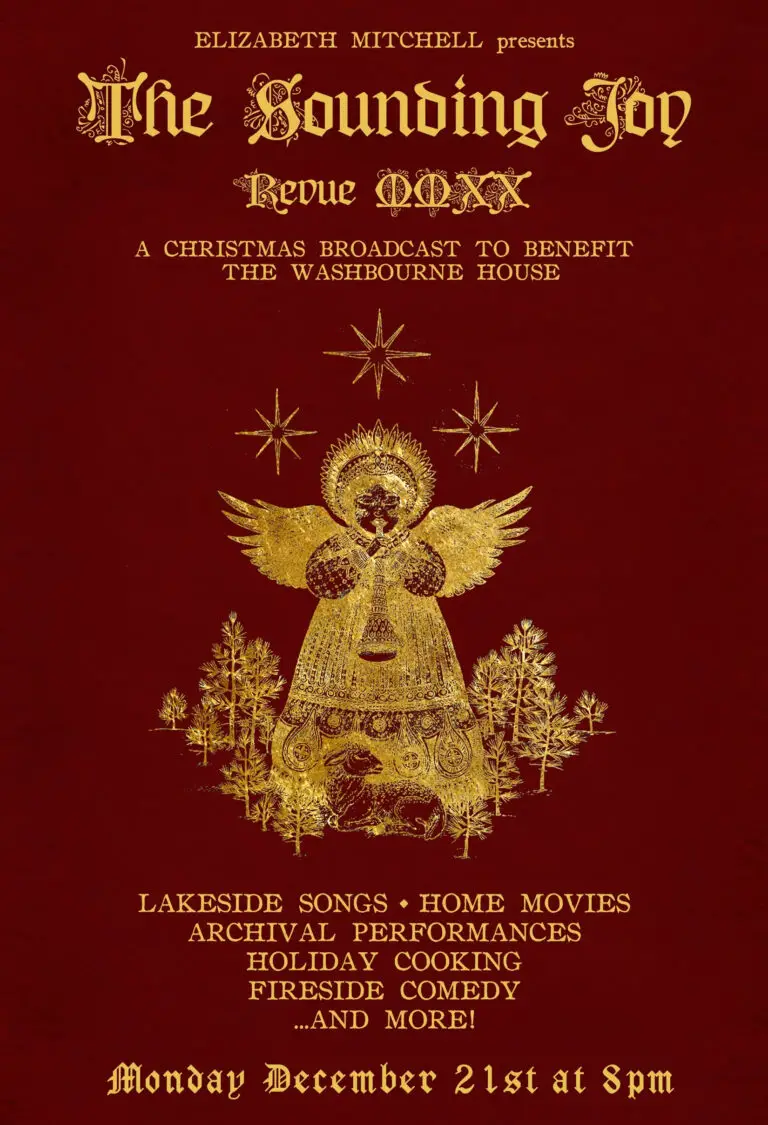 The Sounding Joy will feature music from Amy Helm, Kate Pierson, Larry Campbell & Teresa Williams, Allison Russell, Mikaela Davis, Natalie Merchant, Gail Ann Dorsey, Mikaela Davis, Catherine Russell, Sarah Lee Guthrie, Mike & Ruthy, Simi Stone, Jay Collins, Marco Benevento, Byron Isaacs, Connor Kennedy, Storey Littleton, Sloan Wainwright, Zach Djanikian, The Restless Age, and more.
With holiday cooking with Anna Lee Amsden and Opal Merenda, fireside Christmas comedy, and amazing archival footage from past years, all to benefit our local women's shelter.
The evening benefits The Washbourne House, a women's shelter servicing Ulster County, providing safe shelter and comprehensive trauma informed services to survivors of domestic violence and their children.
Levon Helm Studios is the home of Levon's legendary Midnight Rambles set on 18 acres in historic Woodstock.
The show kicks off at 8pm, with a VIP Zoom with the artists starting at 7:30pm. Webcast tickets are only $10, with VIP tickets $25. Get tickets for the stream here.
Silent Night- The Sounding Joy 2017, Levon Helm Studios from You Are My Flower on Vimeo.