Since 2001, Yo La Tengo have spent most nights of Hanukkah performing eight nights of sold out benefits during the Festival of Lights. This year, they're scaling back the eight nights to a single one night, which will livestream on Friday, December 18 at 8pm ET, from The Greene Space at WNYC & WQXR.
Since their inception at Maxwell's in their former hometown of Hoboken, NJ, before moving to The Bowery Ballroom in downtown Manhattan, the shows featured surprise guests including John Oliver, Ray Davies, David Byrne, Syl Johnson, Sarah Silverman, Lucinda Williams, and Graham Nash.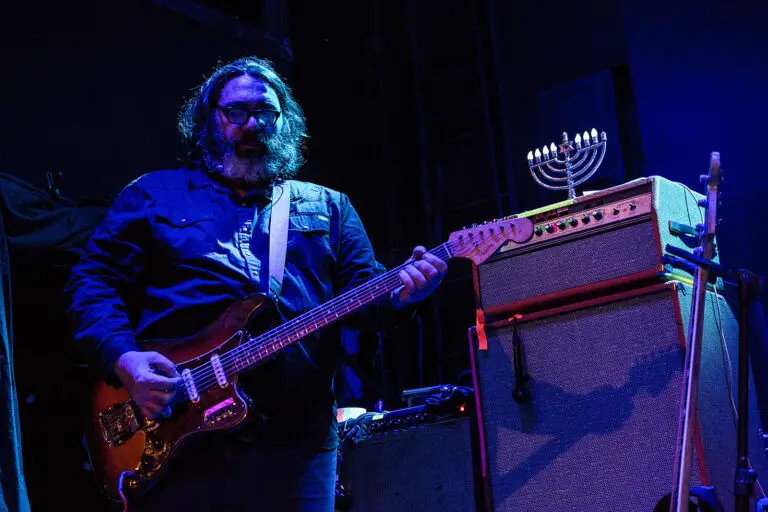 This edition of the stripped-down Hanukkah concert will stream live from The Greene Space's Lower Manhattan studio, and in doing so, keeps two decades of Yo La Tengo tradition alive. The three-hour performance features the classic format of an opening act, a comedian, and then a set by Yo La Tengo. 
Proceeds from the show will benefit the National Independent Venue Association. Click here to purchase tickets, and if you cannot make the December 18 stream, the show will rebroadcast on Saturday, December 19 at 7 a.m. and 1 p.m. ET.