Juliet Kurtzman and Pete Malinverni will perform a livestream concert of their album release, Candlelight: Love in the Time of Cholera on December 10 at 8 p.m. SUNY Purchase College Performing Arts Center will stream their performance and interview afterwards with the director, Seth Soloway.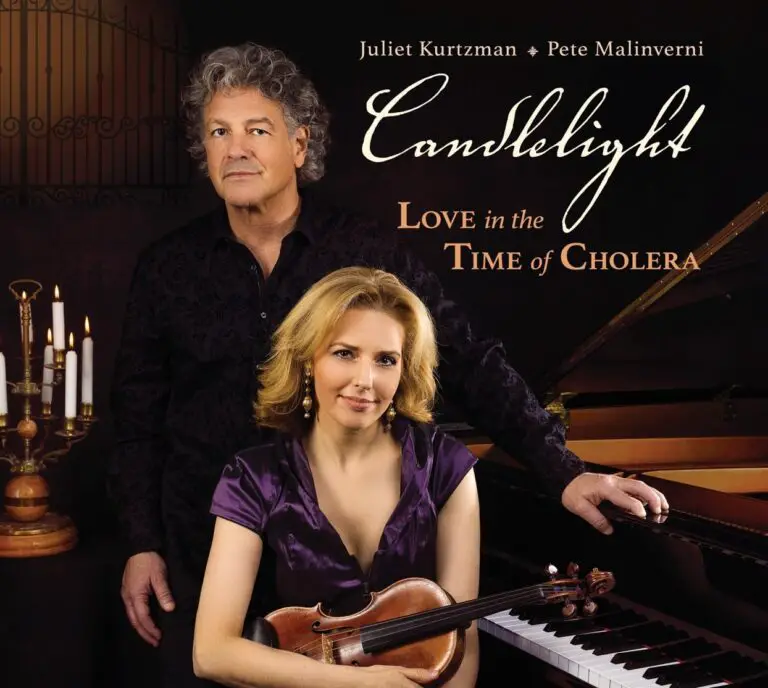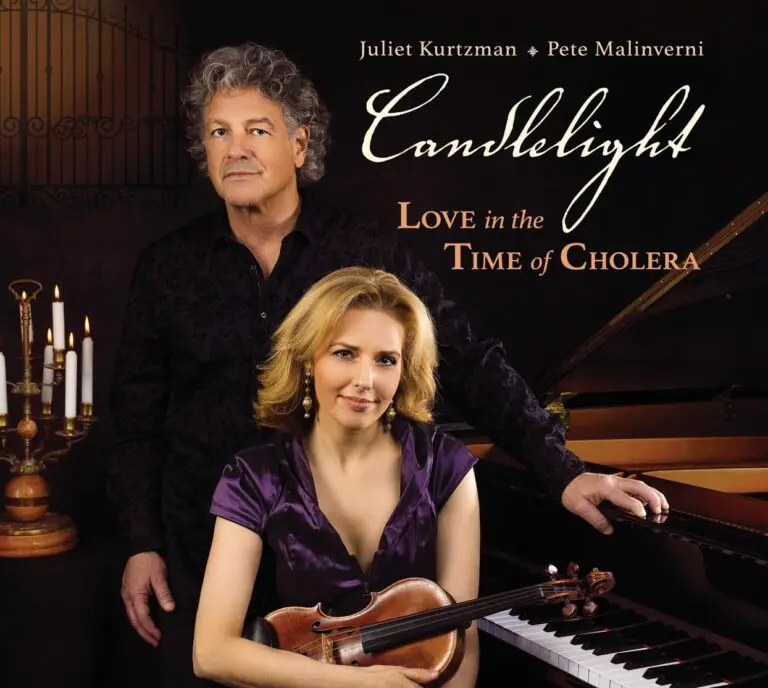 Candlelight: Love in The Time of Cholera is a recording that will focus on the themes of universal human desires for love, intimacy, and deliverance from loneliness. The album includes five piano pieces from cornetist Bix Beiderbecke; a tango written by Argentinian master Astor Piazzolla; a read of Scott Joplin's "Solace," and a deeply felt version of "Body and Soul," featuring Kurtzman's interpretation of Coleman Hawkins' iconic solo. Malinverni will perform two of his composed tangos: "Pulcinella" and "Love in the Time of Cholera." Both Kurtzman and Malinverni will give interpretations on their 12-track album, which has never been recorded in violin-piano format.
It is the artist's sacred duty to face and comment upon life's joys and sorrows, illuminating them for others. I hope this album is heard in the same spirit as, for instance, Gabriel García Márquez's book Love in the Time of Cholera, from which this recording takes, in part, its title.

Pete Malinverni
Kurtzman began her violin career as a soloist for her hometown Houston Symphony Orchestra. After concluding her studies at the Curtis Institute in Philadelphia, Kurtzman embarked on a career as a symphonic violinist in Europe. Malinverni, who grew up in Niagara Falls, NY, studied classical piano and later jazz. According to Nate Chinen of the New York Times, Malinverni is "a pianist with a forthright and elegant style" for his illustrious pianist career. Malinverni has experience recorded for small and large groups which helps to bridge the worlds of classical and jazz music on the Candlelight performance.
Click Here to watch Candlelight: Love in The Time of Cholera