Sci-fi Middle Eastern Prog Rockers Consider the Source have announced their "Hero Squad" New Year's Run over December 28-31, 2020.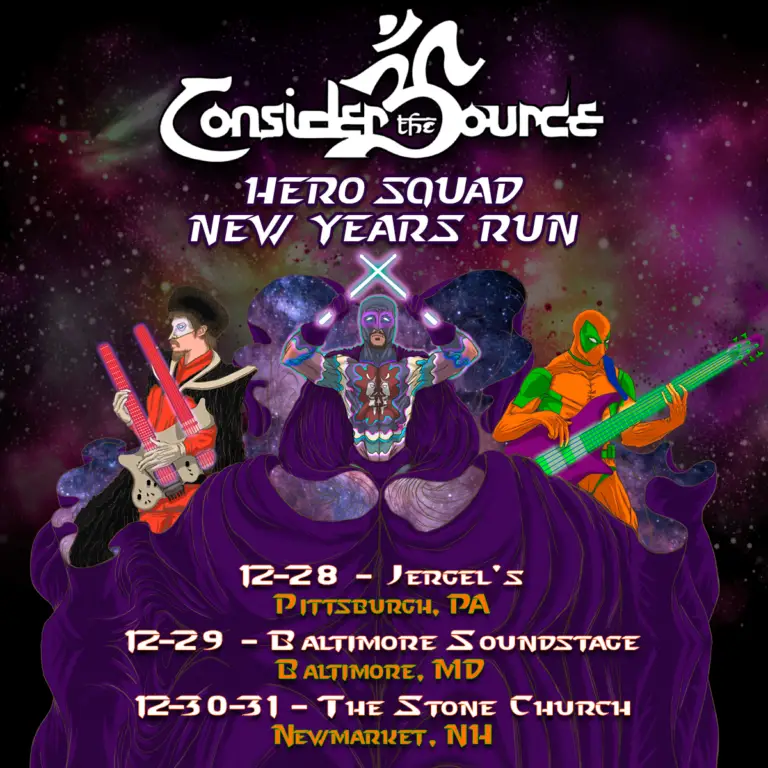 CTS will wrap up 2020 with four limited seating, socially distant shows, which will culminate with two nights at The Stone Church in New Hampshire.  The venues for all four shows have been following safety protocols with success and the band currently feels they are adequate spaces to perform.
Fans are asked to adhere to any ground rules laid out by the venue and respect the band, audience, and staff's space. Some venues may require the purchase of an entire table, as all shows are operating as seated shows with reduced capacities set by the venues. Please refer to venue websites for all show info. Tickets are on sale now for the Consider the Source Hero Squad New Year's Run.
12/28 Jergel's – Pittsburgh, PA Tickets
12/29 Baltimore Soundstage – Baltimore, MD Tickets
12/30 The Stone Church – Newmarket, NH Tickets
12/31 The Stone Church – Newmarket, NH SOLD OUT