The members of Taking Meds are looking forward to taking a trip out to Chicago at the beginning of December to perform on Audiotree Live. 
The NYC-based indie punk band had to cut a cross-country tour short this spring when COVID hit. Shows started getting cancelled while they were on the road. "On the fourth day we were in Georgia, and 50% of the shows had cancelled," Taking Meds frontman Skylar Sarkis told NYS Music. "We decided to head home." 
Eight months, an EP, and a music video later, and they're excited to finally be hitting the road again. While they've been actively working, they haven't been able to play some of their new songs in front of an audience since March.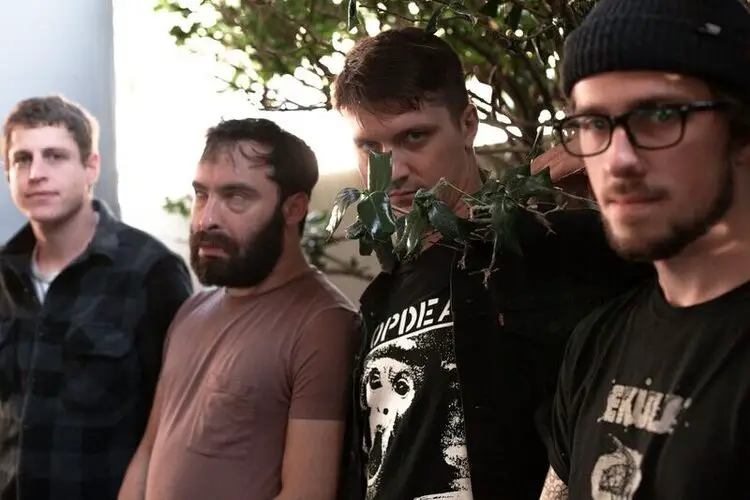 "Everyone's missing live music," continued Sarkis. Most venues have not reopened since the start of the pandemic, due to contagion risk at gatherings. "Audiotree has a COVID-friendly way of continuing to do what they're doing, and I think being able to access high-quality studio sessions online is really key for everybody right now."
This will be Taking Meds' debut on Audiotree. What started as an artist discovery platform has continued this tradition by continuing to work with emerging independent artists and artists on indie labels. The recorded sessions are just one facet of Audiotree's footprint in the music industry, but they have become a cornerstone in the international music scene over the past decade. 
Tune into Audiotree on Friday, December 4 at 4PM CT (5PM EST) for the Taking Meds performance. Viewers will be treated to a few songs off the band's new EP The Meds You Deserve, released in July on Smartpunk and Near Mint. Sarkis added that they plan on debuting a new song from their next LP, which they just finished recording with Kurt Ballou at GodCity in Massachusetts.
Taking Meds is comprised of Sarkis on vocals and guitar, Ben Kotin on guitar and vocals, Jon "Steel Wolf" Markson on bass and vocals, and Alex Salter on drums. They don't all live in the same city. It's an occasion when they are able to gather at the studio, or go out on the road together, or shoot a music video. 
Earlier this year, they got to meet up with director Luke LeCount to make a video for one of the songs on The Meds You Deserve, "Sucks To Be Me." It features Sarkis as his narcissistic alter-ego, firing band members as he tries to impress some sleazy A&R types. He can be seen playing out this persona in a series of off-the-cuff low-budget promotional videos on the Taking Meds YouTube channel. 
Leading up to the tour, they released a series of humorous videos about packing for tour, filmed by their manager/agent Alex Martin and featuring Sarkis trying to pack merch, gear, his cat, and pictures of Michael Stipe of REM. While Sarkis cites REM, Fugazi, and other bands from that era as band influences, their angular sound is impossible to pigeon-hole as any one genre.
"We're just trying to write whatever we want," explained Sarkis. "Lately that's coming out sounding like it's pretty squarely influenced by early 90s stuff. I'm trying to make songs that I would want to listen to." 
Other people are digging their sound, too. Most fans have discovered them through word of mouth or by catching a live show. "My experience with this band is that there's not a lot of hype. We get fans when we're on tour and they stick around. It's cool to build a fanbase that's loyal."
Their recent EP The Meds You Deserve, and their full length albums My Life As A Bro and I Hate Me are available for purchase digitally. At the time of press, there are a handful of copies of The Meds You Deserve and I Hate Me on vinyl at Near Mint. 
Follow Taking Meds on Facebook, Instagram, and Twitter to stay on top of news and content.