The popular Blue Note Jazz Club and Restaurant is finally re-opening their doors to jazz lovers and music enthusiasts alike, with a set capacity limit of 25 percent.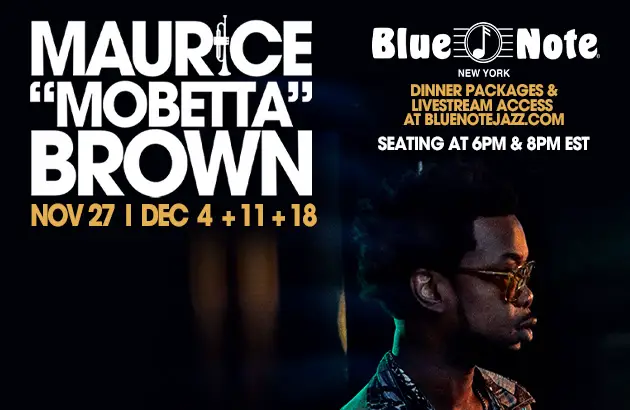 I am very happy to announce that the Blue Note will reopen for dining this holiday season. The safety of our guests is our highest priority and our staff is working around the clock to ensure our guests have a comfortable dining experience.

Steven Bensusan, President of Blue Note Entertainent Group
Blue Note originally had to close because of the Covid-19 shutdown. Although they kept active by streaming live shows online, there's nothing like an in-person jazz experience.
Starting Nov. 27, the club will provide dinner services for selected evenings from 6 p.m. to 8 p.m., along with brunch on selected weekends from 11 a.m. to 1 p.m. Dining packages will also be available to guests who want to experience the "magic of the holidays," at Blue Note. The diners will be able to experience a list of respectable musicians while eating their meals.
The Greenwich Village club has been around for almost four decades. Opening in 1981, Blue Note became a center for culture and music in New York City. They are known as one of the premier jazz clubs in the world, where they strive to preserve the history of jazz. In the past, they featured renowned artists like, Chick Corea, Joe Lovano, John Scofield, and Chris Botti. The club also frequently promotes up-and-coming jazz, hip-hop, R&B and soul musicians.
Dining packages start at $45 per person, while livestream access is $10. Regardless of whether you would like to enjoy a meal in the presence of a jazz show or do the same thing from home, all the information and payments can be made at Blue Note's website.
Incidental Music Calendar: 
Maurice "Mobetta" Brown Residency – Nov 24, Dec 4, Dec 11, Dec 18
Eddie Palmieri Residency – Nov 28, Dec 5, Dec 12, Dec 19, Dec 26
Brunch: Decade of Soul – Nov 29, Dec 27
Brunch: Nobuki Takamen Trio – Dec 6
Bill Charlap Trio Residency – Dec 9, Dec 16
Theo Croker 'Star People Nation' – Dec 10
Black Art Jazz Collective – Dec 13
Brunch: Lauren Henderson – Dec 13
Keyon Harrold – Dec 17
Brunch: New York Swing with Svetlana – Dec 20
Marcus Strickland – Dec 23, Dec 24